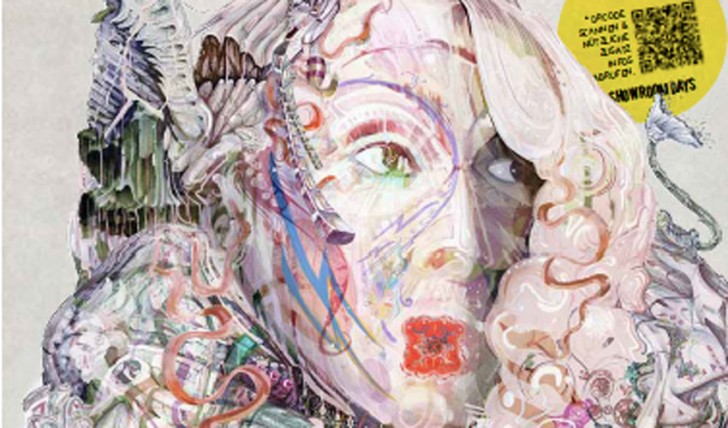 Photo: Berlin Live: The Showroom Days – Issue #2. Illustration by Adam Lewin
It is finally summer in Berlin. Mix it with this week's Fashion Week and you get the perfect match for days packed with eye candy and nights full of sparks. One thing that makes Berlin Fashion Week outstanding is the diversity in which fashion is designed, presented and experienced. Initiative such as DESIGNER SCOUTS or the WEDDING DRESS highlight Berlin's avantgarde design scene. Providing them a stage and creating after all, usually some of the best after-show parties. One of our favorite where.to.go magazine is by the way chied edited by Nadine Barth for SHOWROOM DAYS, called "Berlin Live: The Showroom Days – Issue #2". Let the motto of the Showroom Days 2012  be ours:
Are you excentric enough…?
TUESDAY, JULY 4th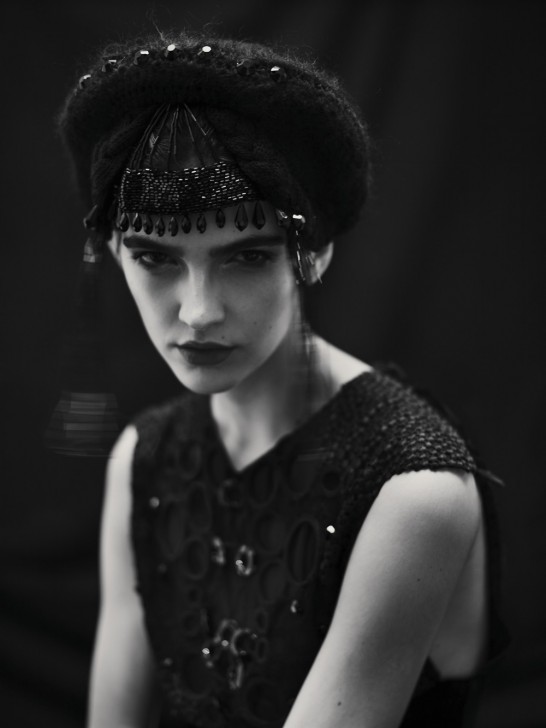 AUGUSTIN TEBOUL | show installation
The German-French design duo AUGUSTIN TEBOUL presents their F/S 2013 collection "Les Fleurs Du Mal". Those of you who are familiar with them, will know that their show installations really bring up some art here.
SALON DAHLMANN | from 1.30 – 3:30 pm
 Marburgerstr.3
 / by invitation

WEDNESDAY, JULY 5th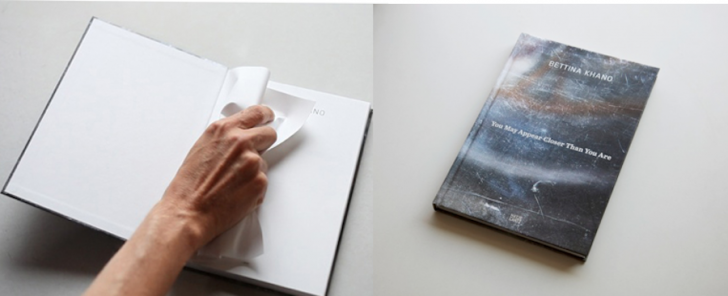 BETTINA KHANO  | art book presentation
The artist BETTINA KHANO presents her new book "You May Appear Closer Than You Are" in a pretty cool venue. Parkhaus at Strassburger Strasse next to the PSM gallery. The artist will play with the possibilities of this extraordinary space, showing installation and video art work that draw a connection to her book. Let her surprise you.
BETTINA KHANO AT PARKHAUS | from 7 pm
Straßburger Straße
THURSDAY, JULY 6th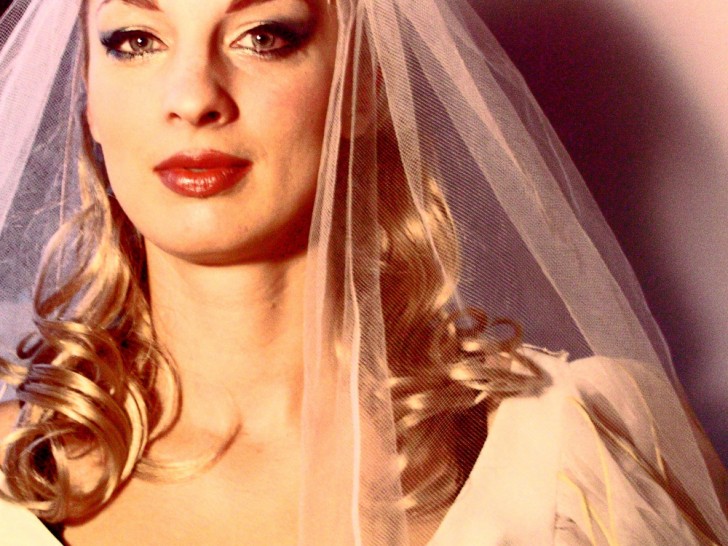 Photo: Nora Below by Elke Graalfs
STYLE! IT! TAKES! | performance & party
A night of fashion performance and music is waiting for you at HBC.  STYLE! IT! TAKES! is a project during Fashion Week that brings musicians, performers, DJs and dancers together with fashion designers who create the stage outfits for them. The whole process is documented and in introduced in the style-berlin blog. The guests and their style will be a direct part of an unpredictable night.
HBC | from 9.30 pm
Karl-Liebknecht-Str. 9
entrance is 12,- €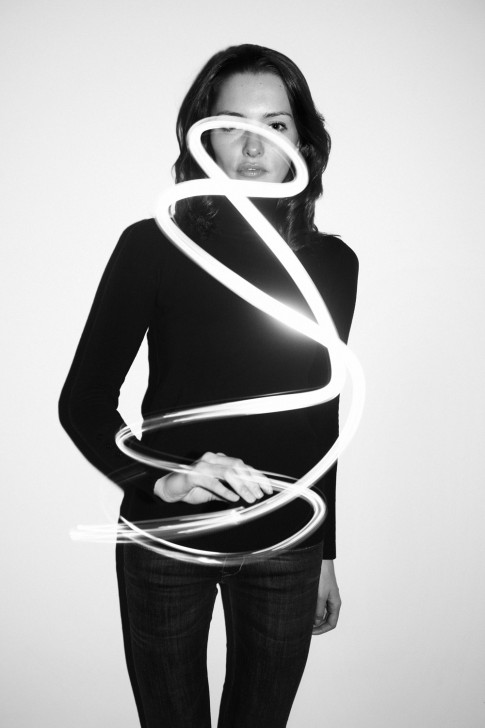 Photo: Pavlovs Dog: Mark Pillai. Vika Ford
MARK PILLAI AT PAVLO'S DOG  | exhibition
Mark Pillai, a fashion photographer for high class magazines such as VOGUE, invites you to share the room with him and the models he is usually casting for shootings. You will encounter a video projection that is a room in a room. Go there and check out this playful gallery.
RAUM FÜR FOTOGRAFIE | from 7  pm
Bergstrasse 10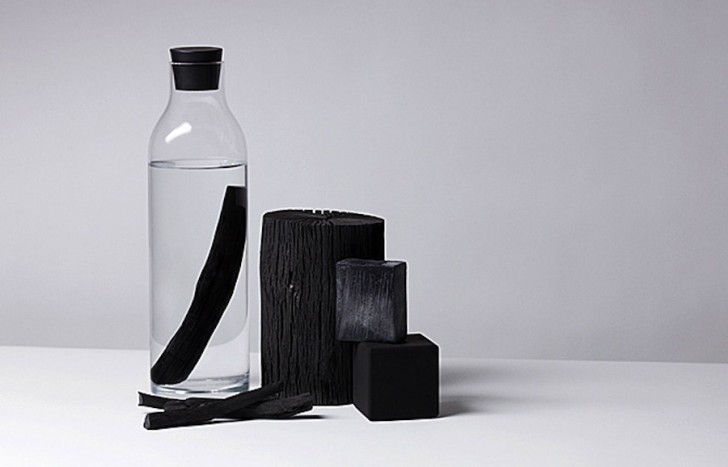 OUKAN: DARKER THAN BLACK| exhibition & happening
OUKAN, a very special concept store packed with well selected Japanese design is showing MEMORY, an installation with hanging piece sof Japanese charcoal sticks. Charcoal actively reunites and interacts with the surrounding. As the material is activated, it stores every step, scent and breath. As black absorbs light, white charcoal absorbs harmful substances.
The OUKAN people invite you to celebrate an evening with them where color is more than just a color.
OUKAN | from 7 pm
Kronenstrasse 71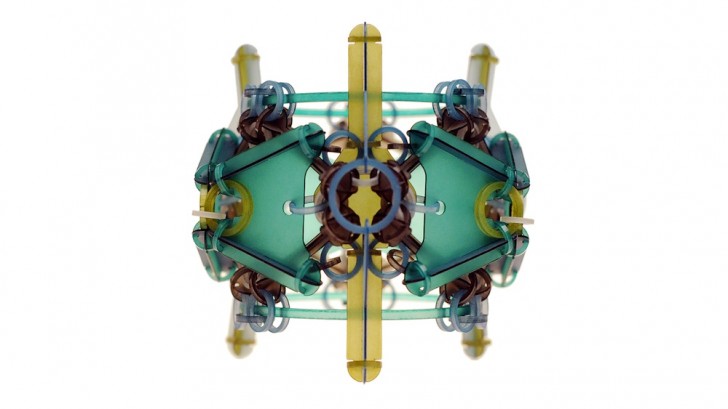 SVENJA JOHN. PLASTIKJUWELEN  | exhibition
Svenja John is an artist and a jewelry designer and a pretty successful one. Her "Plastikjuwelen" works are exhibited globally in museums and galleries, among her collaboration partners are names like Christian Lacroix. She works with polycarbonat developing it into technically complexe forms that she colors and sticks together.
PLASTIKJUWELEN | 4 pm
Rosa-Luxemburg-Strasse 25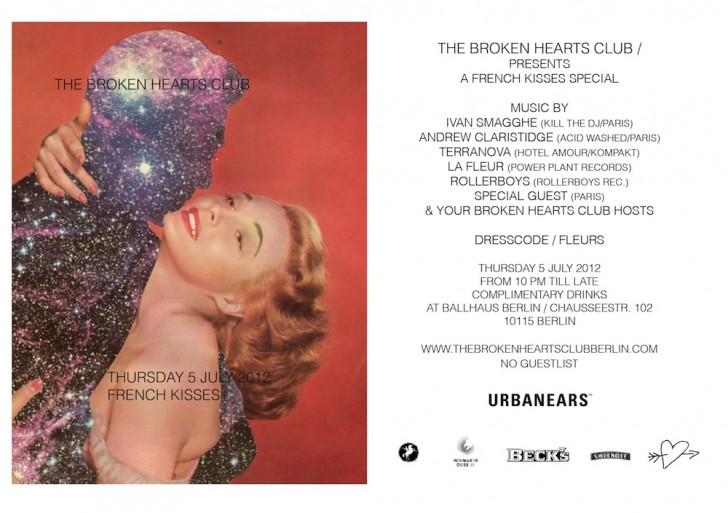 BROKEN HEARTS CLUB  | party
There is no Fashion Week (or Gallery Weekend) without dressing one night up in your favorite costume and dance the night away with Berlin's (NYC's, London's, Stockholm's and Paris') art crowd. Get ready to run to your favorite vintage shop and get some fleury dress. Remember: there is no way to overdress!
Broken Hearts Club
Ballhaus Berlin, Chausseestrasse 102
10 pm till late 
FRIDAY, JULY 6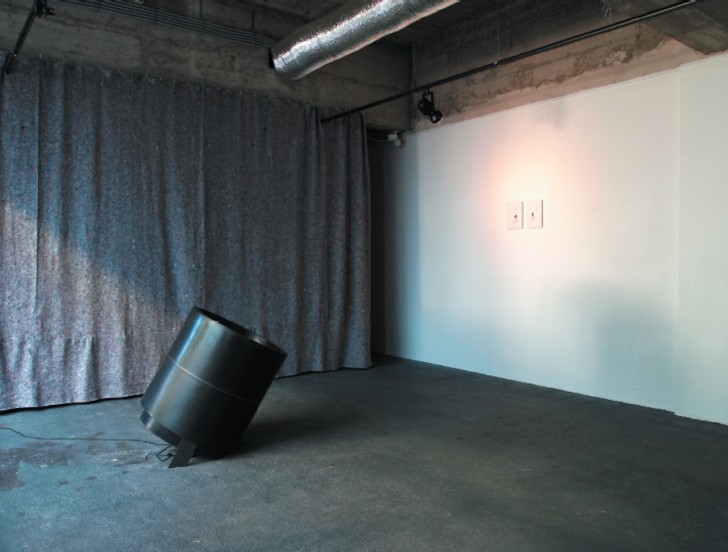 Klaus vom Bruch, "Radarzylinder, Verdun-Stück Rot Nr. 3", 1991 (Material: Stahlgerüst, Gummi, Fernseher, Glasscheiben)
AJLART | exhibition & summer BBQ party
Anna Jill Lüpertz and Sophie Weiser are well known in Berlin for their always chancing project spaces where they introduce you to the hottest newcomer or established artists. During Fashion Week the two again found a new project room where they will show VIDEOROH, video installations done by CHRISTOPH BRECH, KLAUS VOM BRUCH, JOHANNES EVERS, THOMAS STEFFL & SUSANNE WAGNER. The opening is followed by a summer BBQ and party. Don't miss it, it will be beautiful as AJLART always gather a good crowd.
AJLart VIDEORAUM  | from 6pm 
Scharnhorststr. 31
SUNDAY, JULY 7th

SALON DAHLMANN | Exhibition
It was during this year's gallery weekend when the Finnish collector Timo Miettinen opened his private art collection showroom for a first show. Following the opening exhibition "The Moment I became a collector" in April 2012, Miettinen will on Sunday present a solo show of the Finnish artist Janne Räisänen at the bel-étage of Marburger Straße 3. In addition to Janne Räisänens works a selection of Timo and Iris Miettinen's private collection will be on show.
SALON DAHLMANN | from 2 to 7 pm
Exhibition until July 15, 2012 (11 am to 6 pm)
Marburger Straße 3
Photo: Janne Räisänen: "Pitkähiuksinen poika ylösalaisin (Boy with long hair upside-down)" 2012, oil on canvas 168 x 130 cm; Vyöllinen pitkähiuksinen (Boy with long hair and belt)" 2012, oil on canvas 168 x 130cm; "long hair", 2012, oil on canvas, 168 x 140cm. Photos: Merja Hannikainen; Courtesy Galerie Anhava, Helsinki 
Text: Eva Kaczor