Franz Marc, Der Turm der Blauen Pferde, 1913
Franz Marc, Der Turm der Blauen Pferde, 1913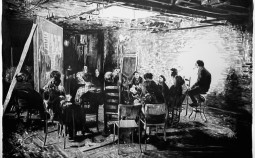 Eh? March? Yes, ARTBerlin is rushing forward into spring (or is this wishful thinking?) and bringing you our art recommendations from the exiting to the intriguing. Also we have have our team galavanting around New York at Volta and The Armory Fair to come back with fresh, sparkling news and inspi...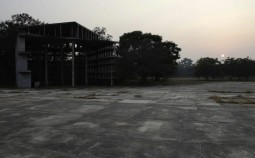 ARTBERLIN MUSEUM GUIDE
Aside from the Art Week, which gets its own guide, Berlins collections and institutions have lots to offer as well!
Fotografie
Die junge Künstlerin Clara Bahlsen aus Berlin wagt sich mit ihrer Fotografie an das Alltägliche, ja Banale. Langeweile ist ihre Inspiration. Fotoserien und Fotobücher die beeindruckenden Ergebnisse ihrer Arbeit. Ein Interview in ihrem Atelier an der Spree.
Private Fotografie Sammlung
Die Collection Regard zählt zu den wenigen privaten Fotografie Sammlungen in Berlin. Der Sammler Marc Barbey stellt hier jeden Freitag in seinem Fotografischen Salon ausgesuchte und teilweise unbekanntere Künstler vor. Darunter Friedrich Seidenstücker und Hein Gorny.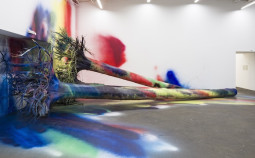 28.11 - 30.11.13
Berlin's top openings and art events for the weekend (Nov 28th– 30th 2013): Hamburger Bahnhof, Haus der Kulturen der Welt, collector Harald Falckenberg
Fashion Week
Fashion Week Berlin is not only about fashion and its crazy crowd. The art scene is also jumping on the opportunity of attracting international beauty lovers to their galleries. Fashion Week will be floaded with openings. We guide you through the must sees. Among them CIRCLECULTURE GALLERY with ANTO...