Kevin-A-Rausch-Every_Dream_A_Trap-200x150cm-2017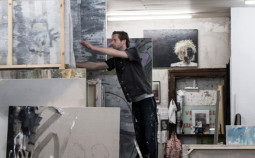 Artists to watch
Neues Talent. Kevin A. Rausch lebt in Wien und malt die Welt nach der Apokalypse für eine bessere Zukunft. Zur Berlin Art Week kommt er nach Berlin. Hinschauen!
NEU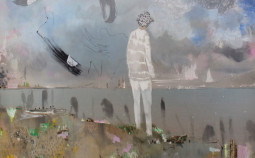 Fernab aller idealisierten Darstellungen und ästhetischen Regeln gibt Kevin Rausch als Vertreter einer neuen kompromisslosen Malerei der Gegenwartskunst bei KÖPPE CONTEMPORARY neue Impulse.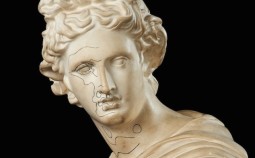 ARTBERLIN EXHIBITION HIGHLIGHTS
If you are ready to face reality again after the excesses of christmas and hangovers of new years – here are Artberlin's exhibition highlights for the start of a hopefully grand year 2017!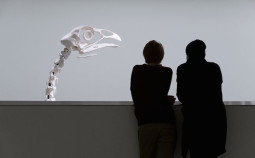 ARTBERLIN EXHIBITION GUIDE
Keeping up with Berlins art scene, ARTBerlin brings to you the raisins in the cake of exhibitions this month: From blockbusters at institutions like Transmediale and the Berlinische Galerie to smaller, quirkier venues – we've selected our favourites for you.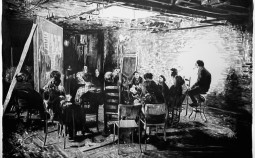 Eh? March? Yes, ARTBerlin is rushing forward into spring (or is this wishful thinking?) and bringing you our art recommendations from the exiting to the intriguing. Also we have have our team galavanting around New York at Volta and The Armory Fair to come back with fresh, sparkling news and inspi...
NEU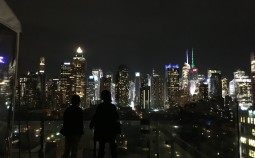 INTERNATIONAL
Sometimes when you experience an overload of impressions it is the best advise to let go of it for a good while afterwards, to let everything sink in, and forget about that crazy week packed with Art Fairs; like in our case this years Volta New York and The Armory Show. A rough review of the remain...