Kevin-A-Rausch-Every_Dream_A_Trap-200x150cm-2017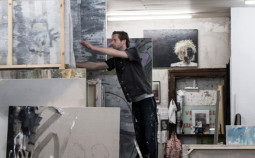 Artists to watch
Neues Talent. Kevin A. Rausch lebt in Wien und malt die Welt nach der Apokalypse für eine bessere Zukunft. Zur Berlin Art Week kommt er nach Berlin. Hinschauen!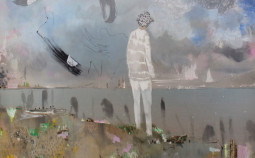 Fernab aller idealisierten Darstellungen und ästhetischen Regeln gibt Kevin Rausch als Vertreter einer neuen kompromisslosen Malerei der Gegenwartskunst bei KÖPPE CONTEMPORARY neue Impulse.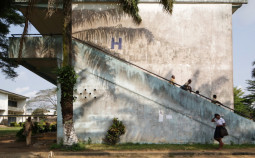 ANNOUNCEMENT
Berlin ohne Berlinale wollen wir uns gar nicht vorstellen. Dasselbe gilt für unsere Lieblingskategorie den "Berlinale Shorts", in der dieses Jahr wieder rund 30! internationale Kurzfilme um den Goldenen und Silbernen Bären konkurrieren. Wir haben Euch die wichtigsten Termine zur Berlinale Shorts z...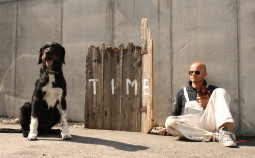 WORKSHOPS
"Zauberberge – In Bad Gastein mischen sich alte Grandezza und neue Hipness zu einem eigenen Lebensgefühl.", liest man dieser Tage bei den Kollegen der Vogue über das bereits zum achten Mal stattfindende Kunstfestival sommer.frische.kunst in Bad Gastein. Neben dem internationalen Stipendiaten...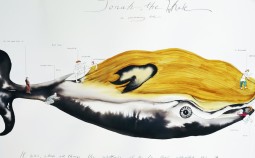 The ARTBerlin exhibition guide for this month puts forward the unconventional, obscure and sometimes heavily digestible art: Street art, academic conceptual art and some food for thought on political issues. Enjoy!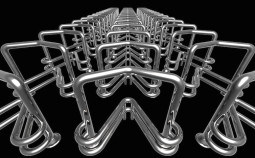 ARTBERLIN TOP 5
We're back with the trusted ARTBerlin exhibition highlights for this month, including the Sprengel Museum in Hannover, our Brazilian month and the Schinkel Pavillon. Let us take you on a virtual tour of our exclusive art event calendar...