Kevin A. Rausch: When Memories Go On A Journey | 2008–2017, Größe variable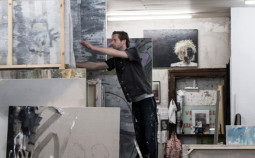 Artists to watch
Neues Talent. Kevin A. Rausch lebt in Wien und malt die Welt nach der Apokalypse für eine bessere Zukunft. Zur Berlin Art Week kommt er nach Berlin. Hinschauen!
NEU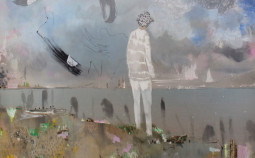 Fernab aller idealisierten Darstellungen und ästhetischen Regeln gibt Kevin Rausch als Vertreter einer neuen kompromisslosen Malerei der Gegenwartskunst bei KÖPPE CONTEMPORARY neue Impulse.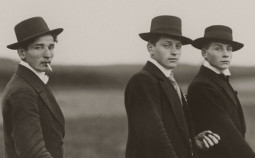 Nadine Barth: Bilder, die mir begegneten
August Sanders Porträtserie "Menschen des 20. Jahrhunderts" ist ein Meilenstein der Fotografiegeschichte. Retrospektive in Köln zum 50. Todestag des Künstlers,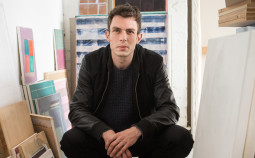 Artist to Watch
Ein Atelierbesuch bei dem jungen abstrakten Maler Pius Fox. Ein Gespräch über den Respekt vor abstrakter Malerei, Scheitern und die Kraft im Unterbewusstsein.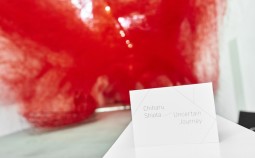 Top Künstler
HIGHLIGHT: Acht Jahre nach ihrer letzten Soloshow in Berlin, eröffnet Blain|Southern ab dem 16. September die mit Spannung erwartete Ausstellung "Uncertain Journey" von Chiharu Shiota. Wir durften uns vorab für Euch umsehen und waren begeistert.
NEU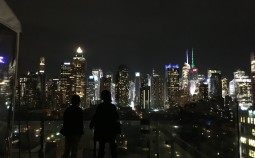 INTERNATIONAL
Sometimes when you experience an overload of impressions it is the best advise to let go of it for a good while afterwards, to let everything sink in, and forget about that crazy week packed with Art Fairs; like in our case this years Volta New York and The Armory Show. A rough review of the remain...