Who is behind magic beans gallery?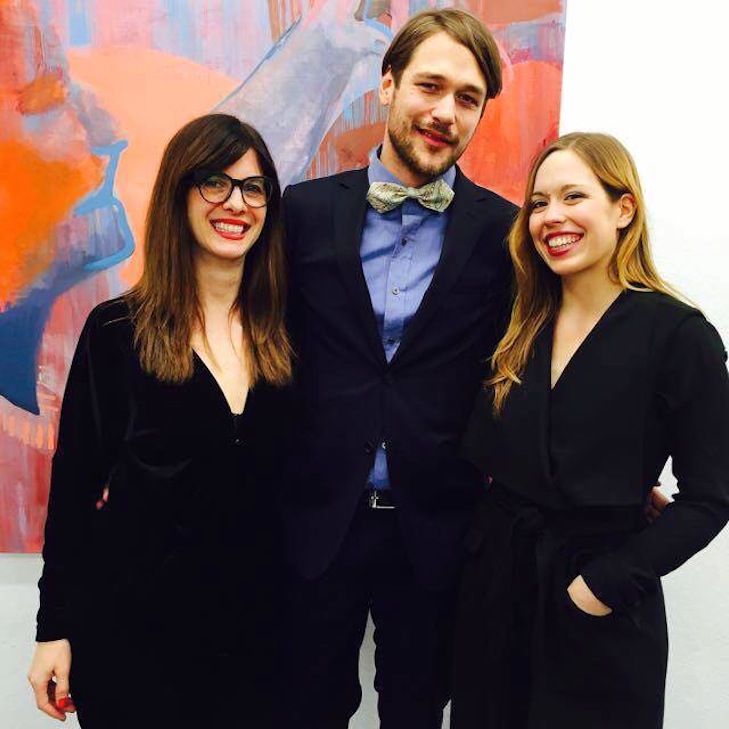 The first opening of magic beans gallery this March with their group show I SKY YOU was a complete success and their selection of the carefully picked artists made us want to learn more about the gallery team and its vision for this art space. So we had a lovely chat with Stephanie Von Behr and Christian Efremidis who together with Carlota Ibanez de Aldecoa Silvestre build the trio that runs the whole show. If there is one characteristic that stands out, it is their beautiful passion for the artists they work with, in combination with a refreshing "down to earth" charisma. More of this attitude please!
Stephanie, tell us about your magic beans gallery. How was the idea for the gallery born? And how did you come up with it's name?! We all live in Berlin and love the energy of this city. Most importantly, we love art and especially love being around artists, so it was a natural move to create a gallery. magic beans, the name of the gallery, came about because we wanted something that was fantastical and different. The name comes from the beloved children's story "Jack and the Beanstalk". We see our artists as the "magic beans" who can rise high in the sky and be among the giants. What kind of artists and exhibitions you do focus on? We will focus on emerging contemporary artists, specifically painting, sculpture, and installation works. However, we are also open to creating exhibitions with established artists along side emerging artists, as we believe this mix is beneficial for both, they compliment each other. What will you showing us for Gallery Weekend Berlin? Our next exhibition is a solo presentation of a young Italian artist who lives in Berlin, Giuseppe Gonella. The Vernissage is on April 8th and the exhibition continues until May 6th. We are happy to present his works during Berlin's "Gallery Weekend" at the end of this month, where so many international visitors come to experience art in Berlin. He is a prolific and dynamic artist whose paintings inspire us. When we visit his studio, we love each and every work. He is brilliant!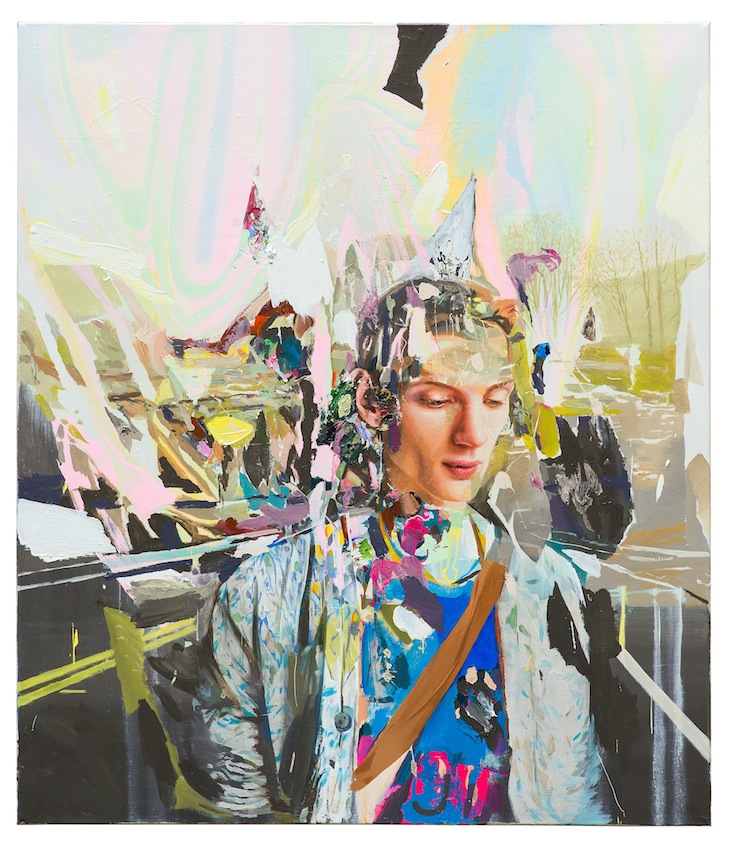 Meet the artist: An interview with Giuseppe Gonella
As cherry on the pie the gallery offered us the opportunity to speak with the charming Giuseppe Gonella himself. Giuseppe, please tell us about your approach and your inspiration as an artist in general. When I am in the studio it's not that easy for me to start. Music helps me to get into a right mood, in case the sounds of the city that I listen to while I am going to the studio are not enough. So music, movies and sometime found images are inspirational but I keep them just like a poetic reminder while I am painting. The thing is that I always change my mind during the process. Indeed, it isn't always quite that simple the freeing by this monster called painting, sometimes the shifts are led by reactions against expectations. Because inside every single moment there is an enormous amount of suggestions from the world, fragments of stories, landscapes of colors and people who are enclosed in these moments – that I am living and not – sometimes I am just a spectator. Its all good for me, I try to catch and make them with my own interpretations.
Your upcoming solo show at magic beans is called "Walking Home" please tell us a bit about the feeling of the works you will be showing. Mainly I wanted to show the different bodies of works in separate "rooms" or "series" that I have been painting over the last two to three years. Like walking home, Fatamorgana, Ultraviolet gardens, yonder, and the milky haze. These are attempts and different approaches to escape and also reflections about my personal reactions to the world. Presumed landscapes visualized and imagined during an salvific trip. Different attempts to reflect and, if you want, escape from the reality, through new geographies, new horizons. Horizons painted as a metaphor of a possible truth and testimony of an eternal pursuit, perhaps of a discovery. All this it's well synthesized in the feeling of the painting "Walking home" which consists of floating and improbable characters, that seem driven by a perpetual motion that drives them back and forth in their own existence.
Exhibition: Giuseppe Gonella – Walking Home
Opening: April 8th, 2016 // 6 pm till 9 pm Exhibited till: May 6th, 2016 Gallery: M A G I C  B E A N S  Gallery Location: Auguststraße 86, 10117 Berlin // www.magicbeans.gallery