Manual Override / Juliana Cerqueira Leite & Zoë Claire Miller
Exhibition: September 12 – October 1, 2016 | Opening: Sunday, September 11, 6–9pm
Berlin Art Week opening hours: 13 – 18 September, 4–6pm daily
Who runs the world? Artists Juliana Cerqueira Leite and Zoë Claire Miller sure do. Their exhibition presents new ceramic and plaster sculptures, installation and fabric prints. Taking a list of synonyms for female masturbation found online as a starting point, both artists have collaborated to investigate the loss of sense-of-self that accompanies intense experiences of pleasure and how this parallels the experience of artistic collaboration. To celebrate the exhibition, singer-songwriter and storyteller Paul Arámbula will perform on Sunday, September 18th from 4-7 pm, accompanied by both artists.
the landing strip // Allerstraße 18/19, 12049 Berlin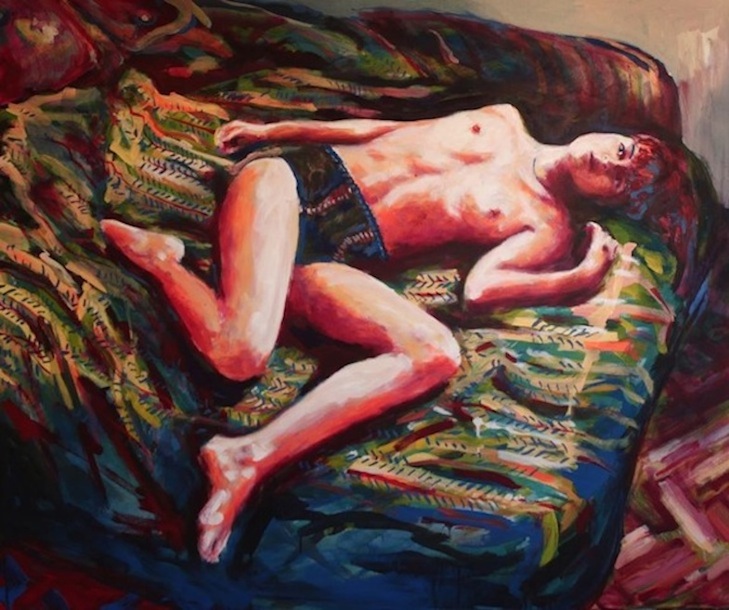 Grand Opening / Azucar Gallery
September 7, 6-10 pm
Coming all the way from Buenos Aires to Berlin, Azucar Gallery started as a bi-monthly art magazine with accompanying group exhibitions showing works of the selected artists. Soon becoming a hotspot for the city and aspring Latin American artists, Azucar decided to bring their vision to Europe and now landed in Berlin. If you are looking for affordable art, make sure to check out this place.
Azucar Gallery // Wiener Straße 36, 10999 Berlin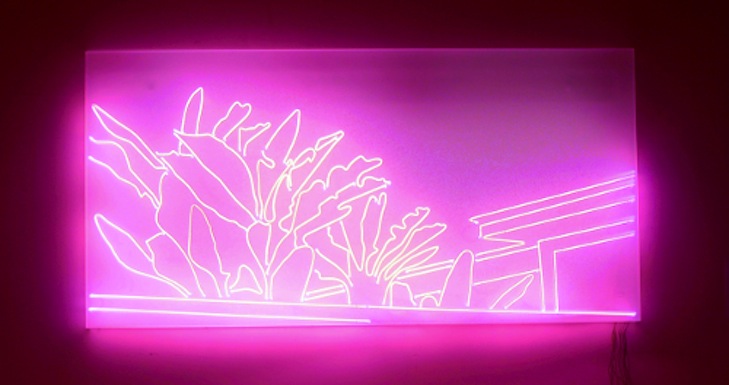 Simulations. Landscape beyond reality / Sven Drühl
September 9 – November 6 | Tuesday – Sunday, 11 am–6 pm
Sven Drühl is one of those artists that never seem to sleep. His variety of jobs, interests an and works is so extensive, it is almost impossible to keep up with. Luckily, there is a new exhibition helping us to get an overview of his works since 2002, focusing on his landscape paintings. In this abstract works he is referring to artists like Caspar David Friedrich, André Derain, Sebastiano Salgado and Wolfgang Tillmans. Never shy of using unusual materials, Drühl creates a elaborately constructed artificiality reflecting characteristics of our digital presence.
Haus am Waldsee // Argentinische Allee 30, 14163 Berlin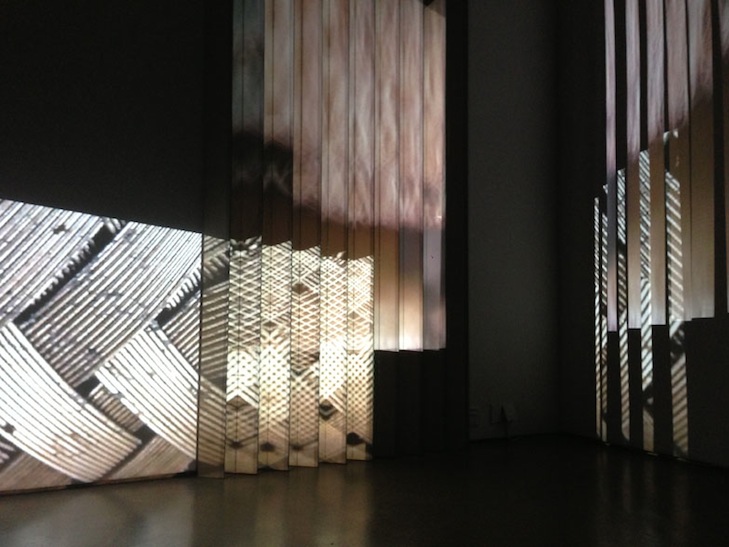 Attract/Repel / Laura Buckley
Exhibition: September 14 – October 12
Opening: September 14, 5 – 9 pm 
London-based artist Laura Buckley is well-known for her installations that leave our brains like we just took a ride on a roller coaster. There are geometrical structures onto which she projects footage turning objects, dreams, thoughts, the everyday inside out. Together with the accompanying vibrating sound, the visuals become an exciting but dizzying. For her show at EIGEN + ART Lab, Buckley will create a yet unseen new installation.
Eigen + Art Lab // Torstraße 220. 10115 Berlin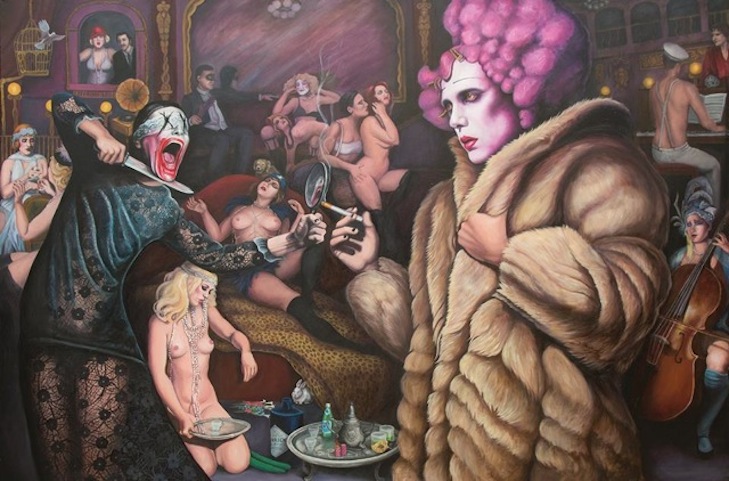 Bohéme Sauvage presents Kabarett der Namenlosen
September 16/17/18/20/21, 7 pm
Time to dress up! The Kabarett der Namenlosen invites you for evenings full of extravagance, excess, fun and curiosities in the style of the 1920's. Matching perfectly, a work of the dazzling and establishment-critical artist Ella Guru will be shown during the party events. Not only will she also be present here, but enrich the city's nightlife through her appearance.
Ballhaus Berlin // Chausseestraße 102, 10115 Berlin
Author: Saskia Wichert