Kewenig Gallery / New beautfiful gallery in town
Ongoing until 9th November
Flooded by the incredibly vast amount of events on offer during this year's Berlin Art Week, we are ready to admit we made a terrible faux pas in not previously mentioning the opening of Kewenig gallery. Following their opening from 21st September the exhibition on French artist Christian Boltanski, 'Große Hamburger Straße', will run until November and showcase work that was previously only accessible in Paris; focussing mainly on an installation entitled 'The Missing House'.
Kewenig gallery // Brüderstraße 10, 10178 Berlin 
Art fair / STROKE Berlin
Thursday 3rd October – Sunday 6th October 
Just when you thought you'd seen as many art fairs as was possible in a one month window, along comes STROKE Urban Art Fair. Now in its fifth year, the fair brings together tons of international artists and galleries to celebrate urban art in all its forms, from illustration and comic art to graphic design and graffiti. The fair will run for four whole days and feature not one, not two but three parties; get involved. 
Alte Münze // Am Krögel 2, 10179 Berlin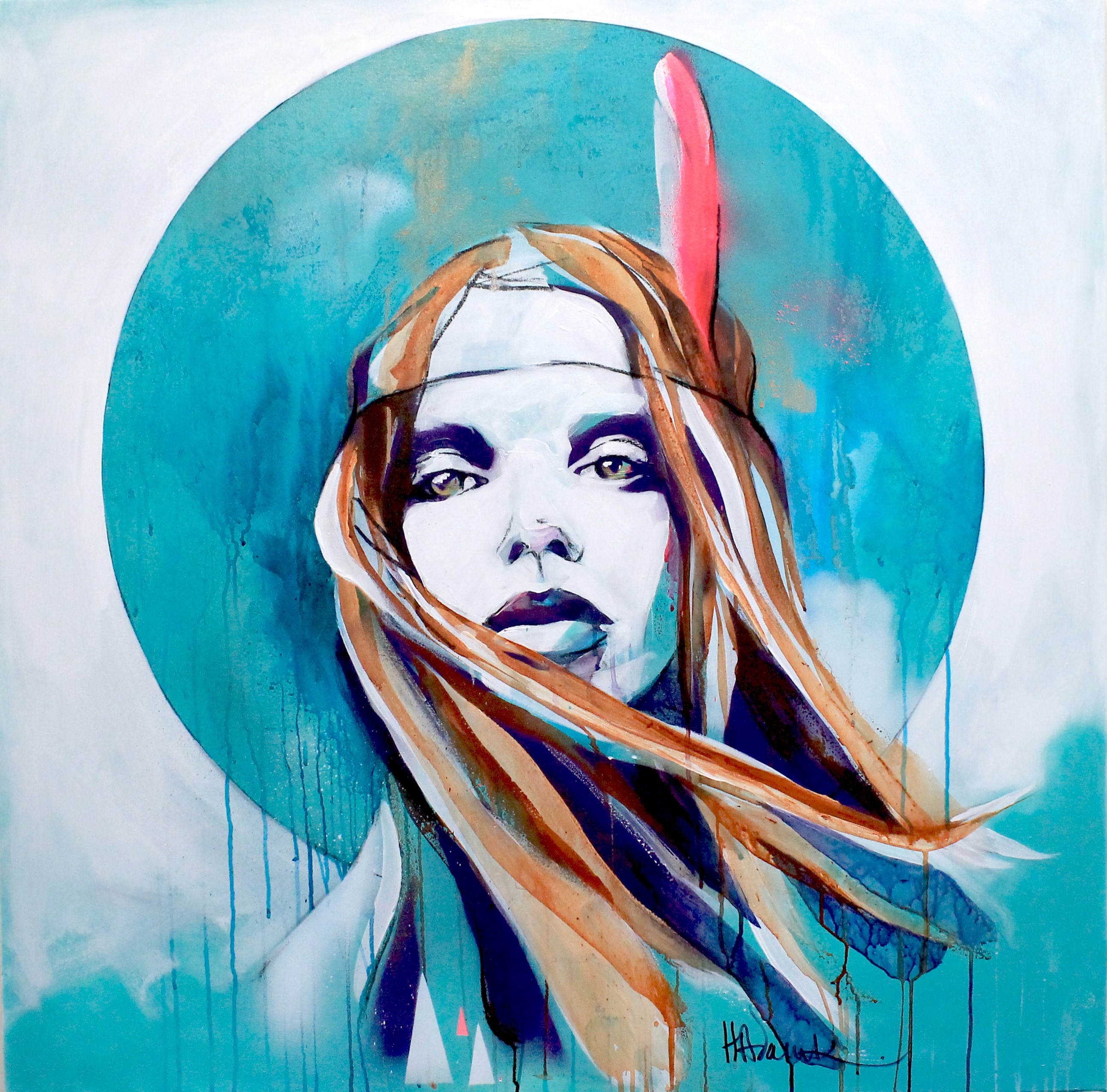 Vernissage / Nonstoppainting
Thursday 3rd October – 7:30pm 
Despite being entitled 'Nonstoppainting', Swiss artist Christine Streuli's current exhibition at Haus am Waldsee displays no work in which Streuli has used the traditional brush method. Instead Streuli's pieces are made up of a wealth of material, appropriating a range of works including that of 17th century painters and engravings from the Renaissance period. Using various methods such as stencilling, collage and a range of printing techniques, Streuli creates fantastically layered, vibrant pieces, melding the historical and the contemporary.
Haus am Waldsee // Argentinische Allee 30, 14163 Berlin
Finissage / About Destroying A Muse
Saturday 5th October – 7pm
Lee Miller and Man Ray, Edie Sedgwick and Andy Warhol, Patti Smith and Robert Mapplethorpe – the idea of the muse is by no means a new one, but what of the former self of the muse once they have been elevated to a pedestal by their admirer? This is what Russian artist Victoria Rosenman explores in her exhibition 'About Destroying A Muse'. Dealing with human obsessions and disorders, the artist will display living bodies as part of her current work which is taking place not only in Berlin but all around the world.
David and Galstaun Studio // Kastanienallee 32, 10435 Berlin 
Guided Tour / Private Collection Arthur de Ganay
Saturday 5th October – 2pm
Nothing is quite as revealing as someone's music collection, followed closely by their book collection and then film. Well, that is if they don't have their own personal art collection, which Arthur de Ganay certainly does, stored in a former jam factory situated on the river Spree. Specialising in large format photography, the works include a thorough representation of contemporary German works, in particular the Düsseldorf School of Photography.
Collection Arthur de Ganay // Köpenicker Str. 10A, 10997 Berlin