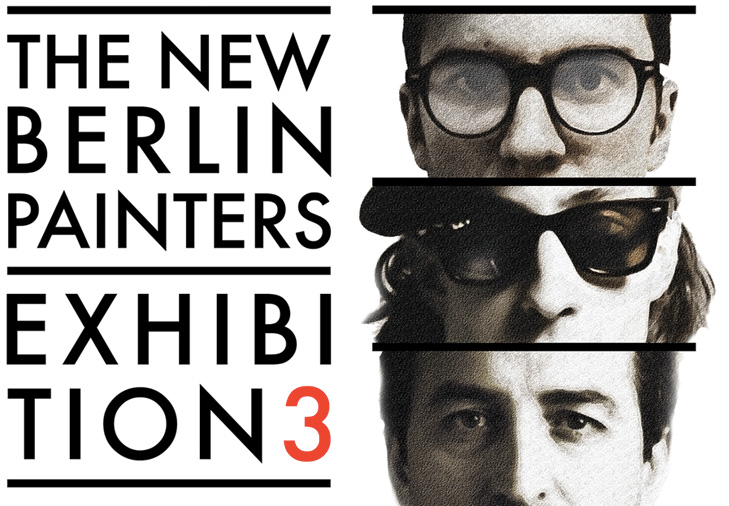 Opening / New Berlin Painters 3
Thursday 11th October – 6pm 
The third in a series of ongoing exhibitions, the latest show by the New Berlin Painters will feature German artists Mortitz Hoffman and Paul Vogeler, and aim to deliver a refreshing take on painting which requires "no lengthy descriptions of how art-theory, politics, and socio-economic inequalities have been so delicately, cleverly, and sexily combined." They promise candid, authentic and modern art, but will they deliver? The exhibition will also be accompanied by the latest edition of the New Berlin Papers. 
Forum Factory // Besselstrasse 13-14, 10969 Berlin 
Festival / StreetArt 
Thursday 11th – Sunday 14th October, various times 
If the idea of winter is already getting you down then remedy this with a trip to beach bar YAAM, who will be hosting this year's StreetArt Meeting Berlin. Gathering artists from across the globe to live paint on the walls of the venue, there will also be an exhibition, street art market and various workshops throughout the four day period.
YAAM // Stralauer Platz 35, 10243 Berlin
Performance Art / Pink Valley presents D-Projekt
Friday 12th October – 8pm 
Performance collective Pink Valley don't waste any time in the description of their upcoming piece 'D-Projekt', immediately asking us, how and why did we arrive here? What is destiny for you? If, like us you're not sure of the answers yet perhaps their performance will prove illuminating. Watch the video below for a taste of what to expect.
OneShot // Blücherstraße 32, Hinterhof Aufgang D, 10961 Berlin
Pop – Up Exhibition / Aesthetic Acrobatics Issue #1
Friday 12th October – 7pm  
A change in perspective is always healthy, a notion which Neukölln based art collective Agora are championing with their first edition of pop up exhibition 'Aesthetic Acrobatics'. Five international artists will take over the top floor of the Agora headquarters, individually presenting their reassessed working methods and outcomes live in front of the audience. Be nice – change takes courage!
 Agora // Mittelweg 50, 12053 Berlin 
Opera / Kiez Oper: Mauerklänge
Saturday 13th October – 7 & 9pm 
If you haven't already heard of Kiez Oper we suspect you may have been living under a Moabit shaped rock. If so: carpe diem and seize the chance to see their latest show, 'Mauerklänge', before their goodness-knows-how-long-hiatus. Part of this year's Light Art Tour the performance will take place at Elizabethenkirche and feature Japanese ballerina Emi Hariyama, upcoming Mezzo Soprano superstar Rowan Hellier and Tofa, art Director of Tresor.
St-Elisabeth-Kirche // Invalidenstr.3, 10115 Berlin