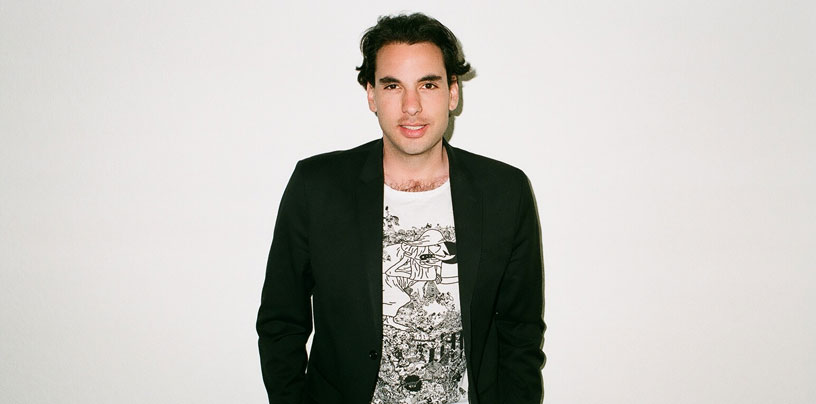 Photo: Alonso Dominguez by Maxime Ballesteros
ALONSO, WHAT ARE THE EXHIBITIONS WE NEED TO SEE THIS WEEKEND?
There are a couple of things I'd love to see this weekend… Here are some OPENINGS ON FRIDAY: Check out Berlin's Art Link Night and Day series at SUR LA MONTAGNE. It is an exhibition series that last for 24 hours only. This week's is 404 NOT FOUND.
// Sur la Montagne // Opening: Friday June 8, 7-11 pm // Open Saturday June 9, 12-5 pm // Torstrasse 170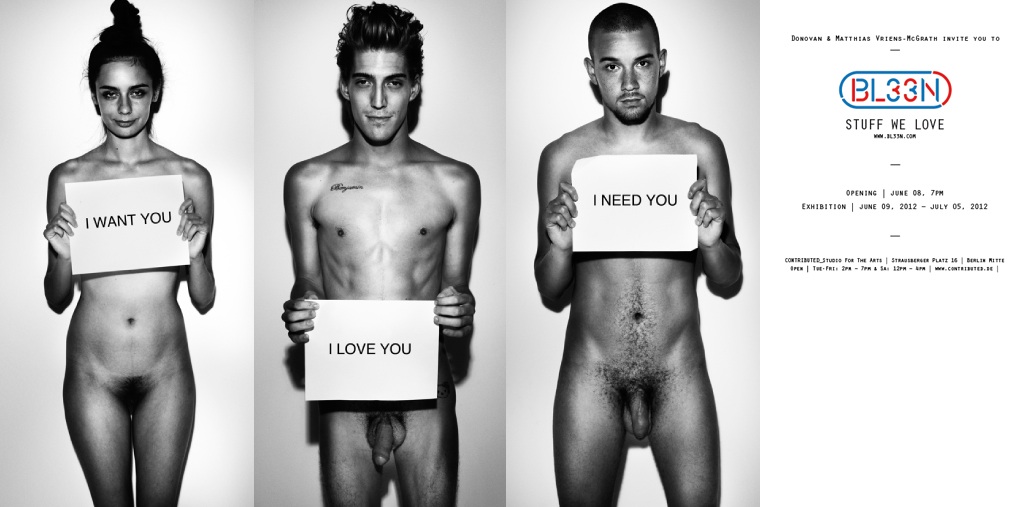 CONTRIBUTED_STUDIO FOR THE ARTS shows Stuff We Love by BL33N, which is this L.A. label that's putting together an exhibit of photography. I really like their campaigns and the way they play with clothing, or lack thereof. Great art direction. And a cool gallery, curated by Nadine Barth (editor's note).
//Contributed_Studio for the arts // Opening: Friday June 8, 7 pm // Strausberger platz 16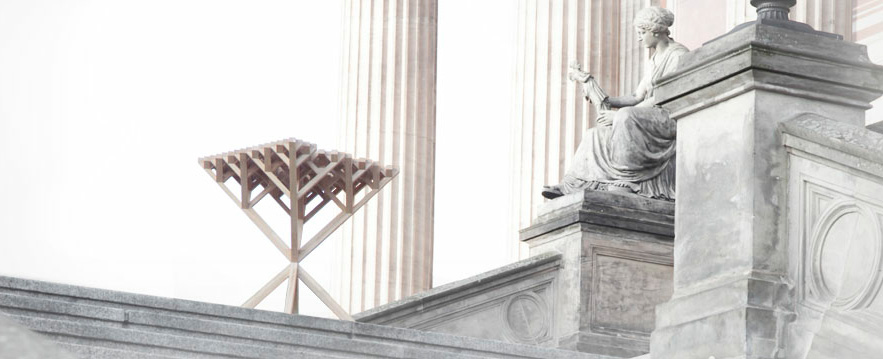 Photo: The Fundamental Shop
WHAT ELSE IS GOING ON IN BERLIN YOU DON'T WANT TO MISS?
THURSDAY: The Fundamental Shop is launching a limited-edition dining room table on Thursday. They're lovely designers.
// Fundamental Shop // Brunnenstrasse 22 // Opening 6 pm
SATURDAY: Also Sing Blackbird is opening a POP-UP SHOP for menswear. In collaboration with gaffe they host a week long vintage menswear event.
// Sing Blackbird // Opening: Saturday June 9th // Sanderstrasse 11
COMING SOON: Takashi Murakami is opening a gallery in two weeks at Hidari Zingaro Berlin. The gallery is a branch of his Kaikai Kiki art company in Germany. It's the company's first space opened outside of Japan, and it already did a pre-launch alongside Gallery Weekend Berlin
// Hidari Zingaro Gallery // Dieffenbachstraße 15 // Berlin-Kreuzberg

Photo: The Liberate
DO YOU HAVE A FAVORITE RESTAURANT AND BAR RIGHT NOW?
I'm obsessed with the food of the restaurant NANSEN. As for the bar, LE CHAT GRIS or THE LIBERATE. Both new, cool and still not taken over by hype.
// Nansen // Maybachufer at the corner of Nansen Str. // Le Chat Gris // Linienstrasse 40 // The Liberate // Kleine Präsidentenstraße 4
Alonso Dominguez is the creative director and co-founder of sugarhigh, as well as an editor for the berlin art journal. He speaks five languages, is a professional tap dancer and has no particular reason to have chosen Berlin as a home three years ago. His favourite colour is red.