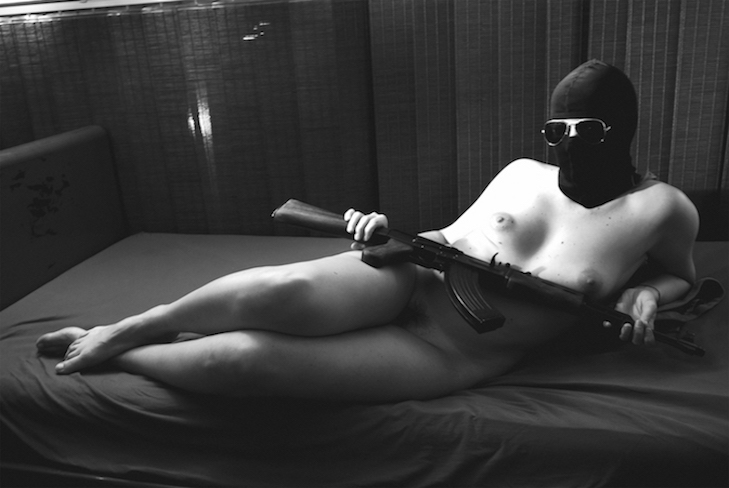 Laetitia, i understand your work in a lot of different fields, but they are all dominated by a creative output behind it, like producing and songwriting. You are also an artist yourself and working as a curator. Please tell us about your foundation, what triggers you?
Hi! Yes i am an Artist – known as Little Voice :). I have been making music for a while, I signed my first record deal at 17 in Paris, with a big major company. But it didn't work out. I kept doing my thing, exploring, creating a lot of music, djing…  I'm one half of the electronic project FREE FREE DOM DOM.  I moved to Berlin 6 months ago.
I now work as a Curator as well, but I'm pretty new to it. Curated By Girls is a platform where i feature visual artists focusing on equality, diversity and freedom. Our very 1st exhibition In real life , "FREER IN BERLIN" will take place next saturday october 8, & sunday october 9 at Blender & Co, in Neukölln. I have selected 26 amazing artists that will tell the story of "new feminity".
This is all very exciting!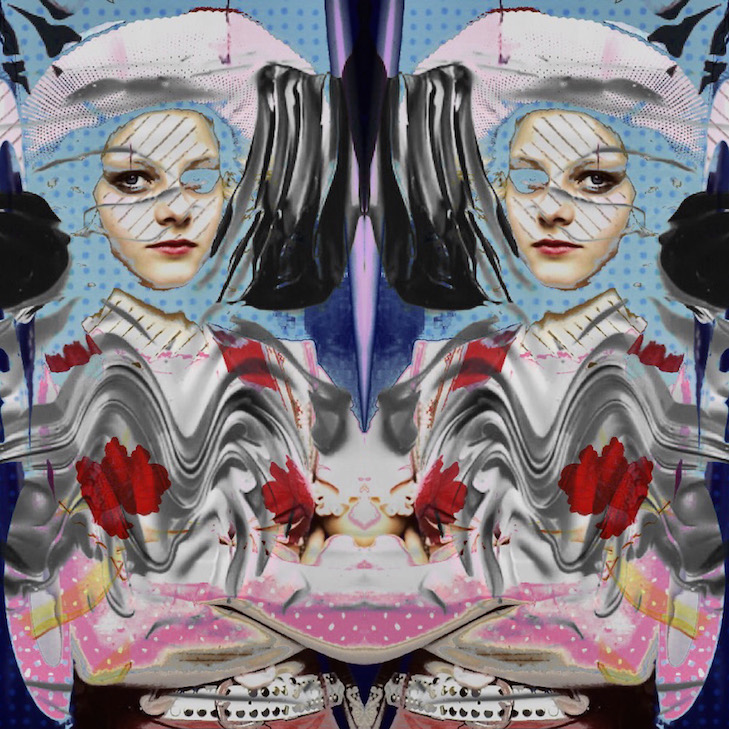 Can you tell us a bit about the original idea, how did this develop in the first place and what is the long term goal, are more exhibitions planned?
Curated By Girls was kind of an "accident" in my parcours! I've always been attracted to visual art, as an Artist it makes sense, but 6 months ago i had no idea i would run a website as a Curator. My friend Ophelie Rondeau, who's a professional photographer, came to me asking if I wanted to join her on this new project she had in mind. I immediately said yes because the idea was very interesting! Then Ophelie had to quit. My first thought was "should i keep goin?"I was not very familiar with the visual art community! Music is my thing, you know!
So when i found myself on my own in this project, it was a radical way for me to learn fast.
It was a big challenge, i worked hard and i'm a fighter so here i am.
The original idea for the website was to feature diversity. We didn't want to focus only on girls, as It was more interesting to make it an open platform to represent everyone and where non binary people would be heard and seen as well. This is my contribution to the important fights, to show Art that will encourage acceptance & respect in everyone's life.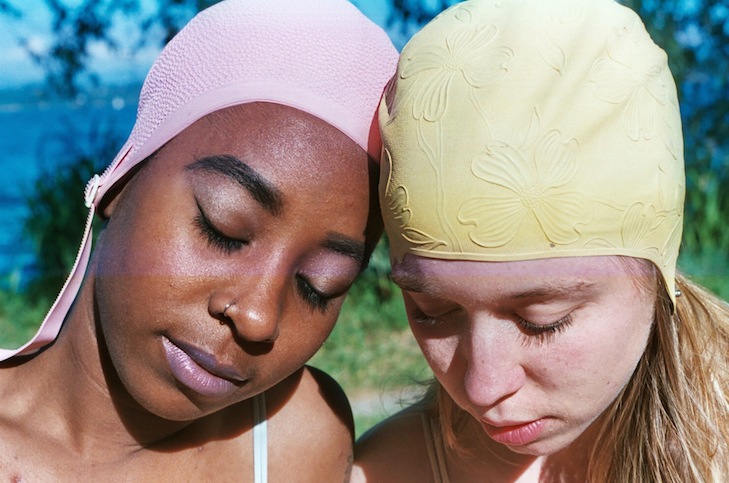 About how i see things in the long term, well i don't really think about it. I am more of a mid term person 😉 It's been only 6 months since i have started and it's going pretty well, but i don't want to rush things. I have many ideas for the next exhibitions and i would like to organise one per season with a different theme each time, but it's a lot of work and i have my music that i want to work on too! One thing for sure is i will keep running CBG as long as i can, and i hope to be able to promote the artists with even more impact than today.
The curating part especially for such a wide spread but same time very clear communicated headline and message, must have been very interesting and challenging.  Please tell us about it.
To run a website about diversity is of course a large subject, but i don't wanna limit myself following one trend or one movement. To have a larger range in life is much better i think,  that's why I always bring up the idea of freedom.  
Curating is very inspiring, and it changed my way of thinking, i am more opened to other people than i've ever been. Everybody should experience it, to understand how bad we treat others and obviously ourselves.
We are so focused on our little person and rarely interested in what others have to share.
For example, i have this Artist, Carly Hunt, and i admire her so much! She is a photographer, and she also has a job where she is taking care of old people. She told me that she learns a lot from the Oldies, and taught me through her Art how great her heart is.
I met amazing people so far, artists, journalists, great people working in different fields, all with a great heart. The energy surrounding CBG is amazingly positive.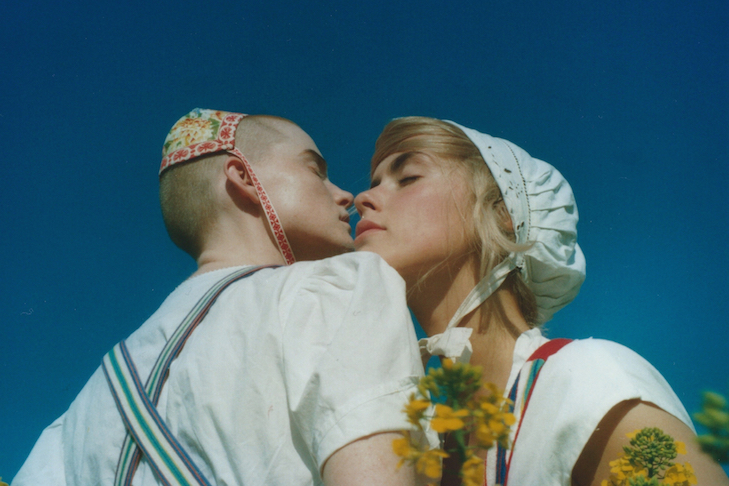 The curation process and work-field itself, where did you start ?
First off we started sending messages to artists we liked asking if they would like to be featured on our platform. And we immediately got many positive responses also because artists are engaged in the field of acceptance and respect. They know how difficult it is to be heard and even more, to be accepted.
We were focusing on artists with a real & strong message about diversity and acceptance, like "I am a feminist or a queer or a trans, and yes I have the right to live in peace".  I was mainly searching the web, instagram, magazines, looking for artists that fit the line.  Pretty fast, i started receiving more and more submissions. Sometimes i got 50 submissions a day. It's a lot of work just going over them.
Concerning the upcoming exhibition, i did a selection of Artists that were already featured on the website. I first wanted to have a selection of 15 artists, but i ended up with a line-up of 26 fabulous artists.
What was important in your eyes, especially for "Curated by girls"?
I am a pretty instinctive person so i let my heart speak when curating.
I have not a strong general education on visual art but i have guts and i have taste.
That's all that matters to me really right now. But it doesn't mean i am not eager to learn more about art. I do work my skills everyday, rigorously.. It is also important to be open and curious, which i am

I am serious about what i do but at the same time i don't take myself too seriously.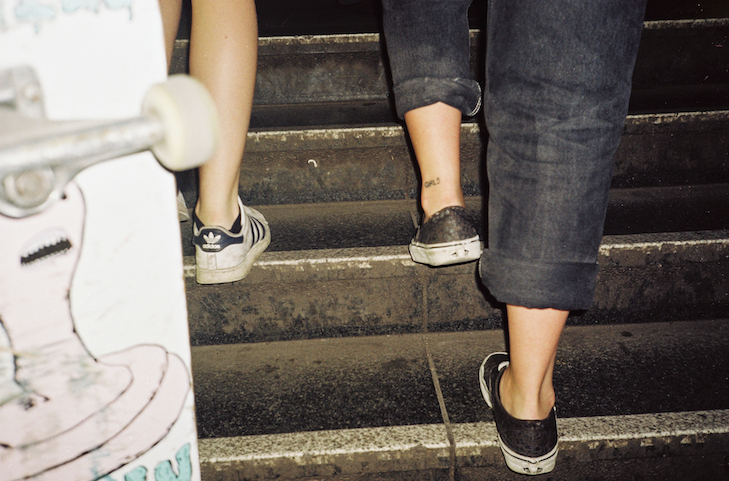 Why is "Curated by girls" a Must See, which works captured your imagination, is there an artist that stands out for you and if so why?
Curated By GIRLS 's 1st exhibit is a Must See because we have been given eyes to see things, sometimes beautiful, sometimes a bit shocking or different and it's just good for people! CBG's 1st exhibit "FREER IN BERLIN" will take place this saturday and sunday october 8 & 9 at Blender & Co, and i really recommend to anyone who loves art to come and visit!
I am so proud of the 50 pieces i have selected. You will see images challenging stereotypes around beauty standards and feminity; Like Laurence Philomene and her outstanding photos of men dressed in feminine clothes, Scarlett Carlos Clarke's photo of voluptuous model Angel Rose. Also Tanguy Loyzance's poignant picture featuring a naked woman, hooded, Kalashnikov in hand, is quite a story…representing the woman in her power to exist.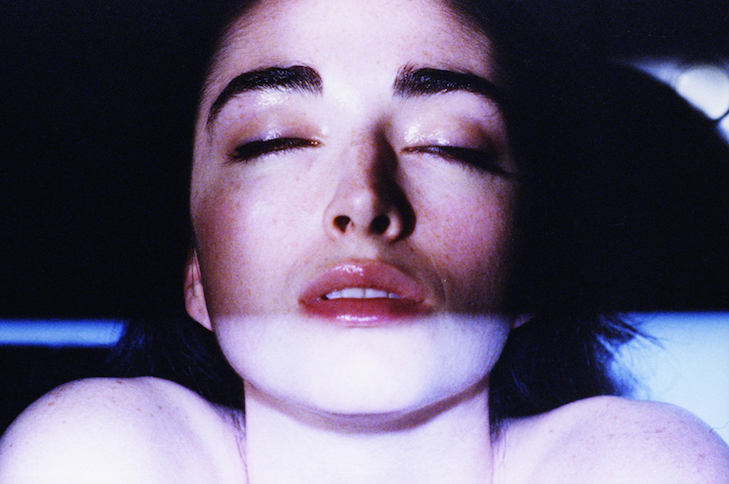 Also, you will be able to meet some of the Artists at the Vernissage: The amazing Brandy eve Allen has travelled all the way from LA to be at the show. Her photos are limited editions and they are stunning intimate analog portraits of women. She will be there to tell you more about her work! Also, Margherita Loba from Milan and her powerful and honest representation of feminity will be there – Lea Arnezeder a talented painter "to watch" and the amazing Arthur Oscar, both from Paris. The Berlin-based Artists: Miriam Marlene Waldner, Lina Mary Lebensfahrt, Jascha Muller Guthof, Stefanie Zofia Schulz, Caroline Fayette, Philippe Duval, Elsa Kostic, will be present. You will be able to connect with them!
Amazing brands have generously accepted to support the show with Goodies including handmade jewels from Rock Around My Neck, sexy gifts from Amorelie, and others. And there will also be a brand new Lomo Instant camera to win during the Vernissage. We worked hard to make this event a great experience!
But again, it's all about the art. I encourage everyone to come and to support the Artists. Prints will be available at exclusive & affordable price, and there will also be a Zine regrouping artworks from the show. So yes, come!

Curated By Girls
Event " Freer In Berlin #1"
8. – 9. Oktober | 4pm till 8 pm
Blender, Boddinstr. 32, 12053 Berlin
www.curatedbygirls.com