Ruinart and the arts – A strong heritage.
Every year the French champagne house Maison Ruinart asks an artist to create their very individual vision and artwork based on the history, the strong heritage und the Cuvées of the brand.
The first artist collaboration dates back to 1896 as André Ruinart invited the famous Czech artist Alphonse Mucha to create an advertising billboard for the champagne house. Since that time Ruinart never stopped to work with artists and also is very much engaged in international art fairs as well in other fields of the arts.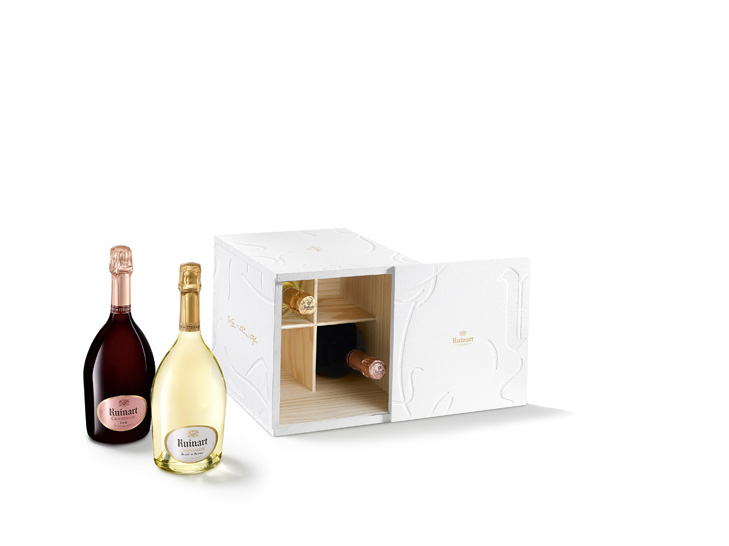 Erwin Olaf – Ruinart Artist of this year.
For this year's artwork, Ruinart got together with the internationally well known photography artist Erwin Olaf. The artist who is based in Amsterdam has an outstanding eye for perfection, light and high aesthetics. In his pictures he shades light on the big questions in life: Loneliness, Love, Youth, Body and Death.
For Maison Ruinart, he created an impressive black white series of 26 photographs of the traditional chalk in France. In this oeuvre, shot with his 35 years old Hasselblad, he tells the outstanding history of the chalk quarries and cellars, focusing on the details of the engraved ancient patterns and motives in the walls down there. The final photo series was a very intense process over more than a year.
In Erwin Olaf's words:
What Photography and Champagne unites: Both need darkness to find the light.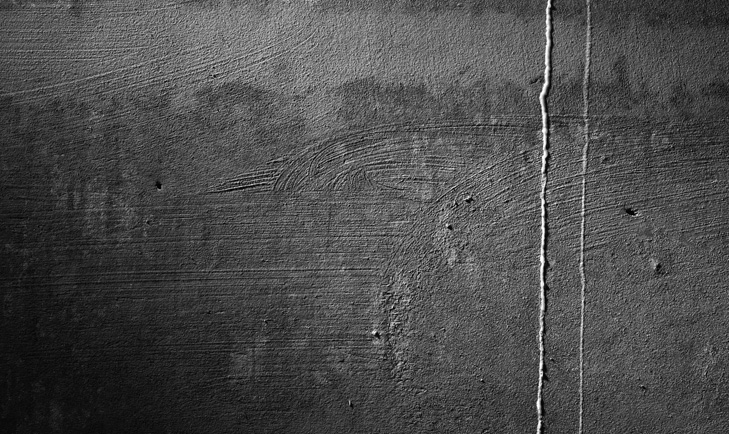 In addition he produced a film installation that honors the artwork of Alphonse Mucha and a beautiful new interpretation of the classical Ruinart wooden champagne box that will be available from the end of April on www.ruinartkollektion.de, including two bottles of each, Ruinart Blanc de Blancs and Ruinart Rosé.
We had the chance to interview Erwin Olaf and asked him about the challenges he faced during this creational process, how he handles giving away control and where we will find him this upcoming Gallery Weekend in Berlin.
Interview with Erwin Olaf.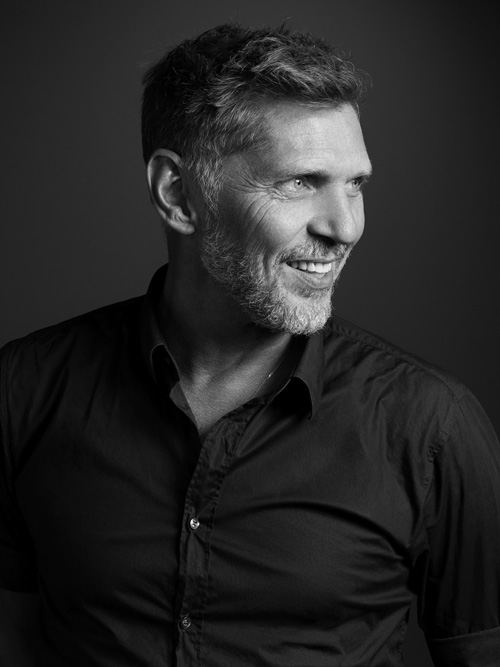 Your artwork for Ruinart is built around the chalk quarries and cellars of the champagne house. Do you remember your first thought when you got down there?
I was overwhelmed by the impressive cellars of the Ruinart estate. It was like entering a secret world full of history.
You worked with your Hasselblad in strictly black and white photography – What was the biggest challenge you faced while creating the photographs down there?
The final photo series I made for Ruinart was a very intense process that took more than a year. At first I made a false start; the idea of a series staged photographs was far too complicated and literally. It did not feel good at all. While I was making it I felt incredible unhappy and doubted very much my own talent.
The biggest challenge was to get the idea right.
I went for a walk through the cellars to clear my mind, leaving a whole team of assistants and contributors behind. Deep in the quiet and desolated cellars, with their subdued light, the history of man and nature on the walls struck me intensely. Almost secretly I took my camera and went back. I made some pictures of carved rhythms, designs by nature and art created by humans that I found on the walls. As I wanted to capture the emotion as I felt it in this silent labyrinth of legacy, there was no other way, in my opinion, then to make the photographs in rough and raw black and white, as this came the closest to the emotions that I felt, while being on my own in the cellars.
When I showed the first results to the team of Ruinart, luckily enough, the accepted the change of idea without any doubt.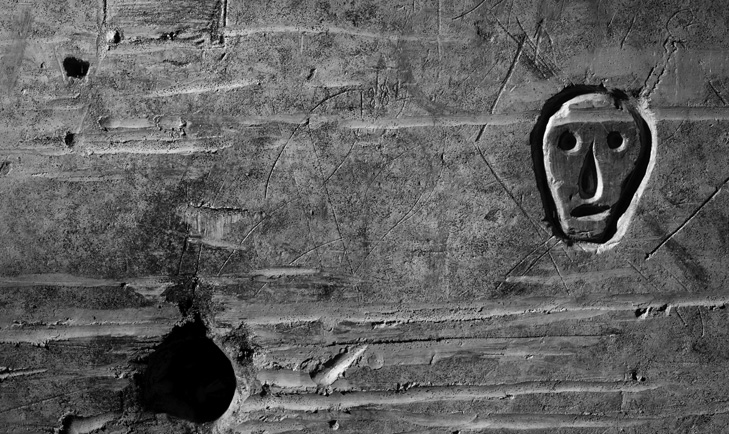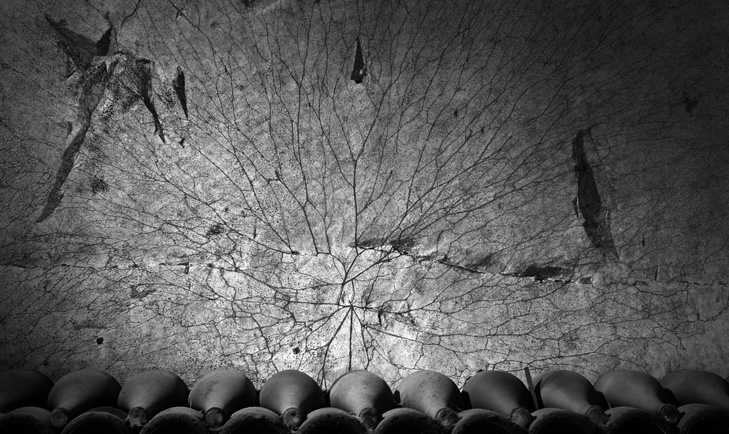 Your video installation feels like a homage and at the same time new interpretation of the art of Alphonse Mucha – when you create art, do you actively seek inspiration in the world around you or is it more an inner picture that makes you start creating?
Usually it is more an inner picture, as you call it. For Ruinart I did have a really good look at all that has been done before me, and also the history of the brand, which took me back to Alphonse Mucha.
The video Ruinart did about you, looks like you would have had the art direction as well… your artwork radiates perfection and love for details – how easy is it for you to give away control?
It's not that hard actually. Once I agree on something (whether is being filmed, or photographed, or participate in a documentary) I don't mind to surrender to the maker.
 You seem to know Berlin quit well – where will you spend your time during Gallery Weekend? Do you have one or two tips which exhibition / art space / artist you recommend seeing?
I recommend you go see my gallery in Berlin, Wagner and Partners. I have some new work that will be shown for the first time, and also my series Skin Deep is on display. Not to be missed! 😉
I usually stay in Schöneberg, it's my favorite area to stay in. And I love Berlin!
Thank you Erwin Olaf!
The 26 photographs that Erwin Olaf created for Ruinart are on view at the MeCollectors Room in Auguststraße Berlin-Mitte from April 27th till May 1st, 2016.
Supported collaboration with Ruinart.