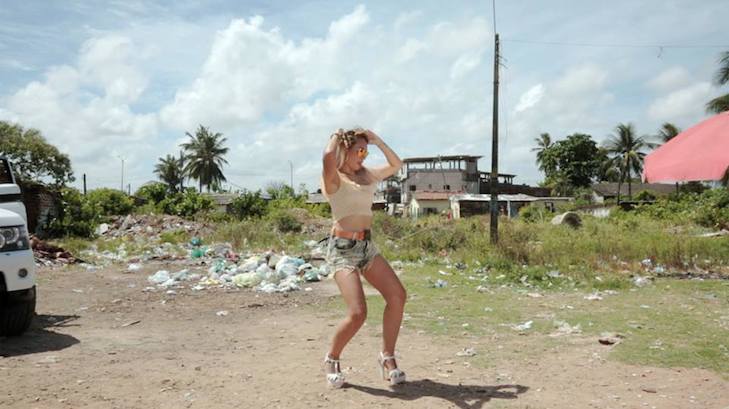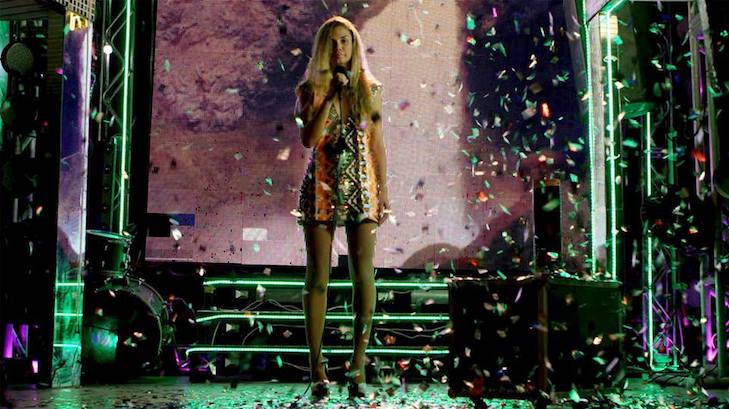 What is your ambition in the film?
'Estás Vendo Coisas' looks at the economy of Brega, where music videos play a crucial role in the construction of voice and identity for a whole new generation of popular artists active in the peripheries of the Northeast of Brazil. The film is scripted with and performed by actual members of that scene, who play themselves in the darkness of a nightclub, where gestures are accompanied by melodies about love, fidelity, success and wealth. Even tough Brega is an informal term applied to a whole body of mass-oriented popular music with a strong association to the idea of bad taste, it is rooted in a broader context of socio-economic phenomena and incorporates sophisticated methods of production and distribution. Differently from approaches that often satirize the subject by magnifying its carnivalesque aspects, we attempted to adopt a more psychological tone on the subject, observing how the spectacle is actually experienced by this generation as a form of affective labour.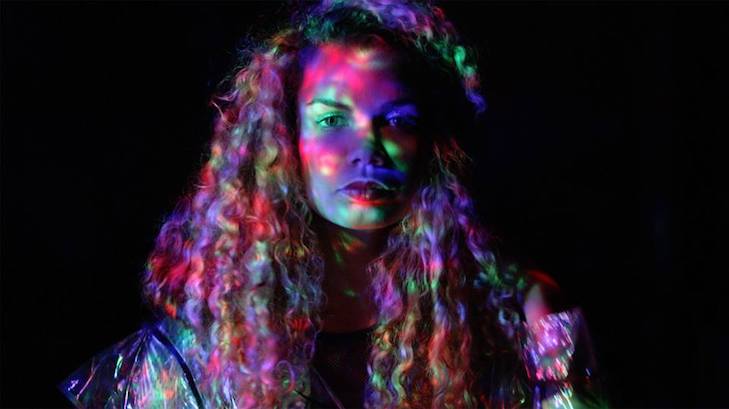 How did you get started in the film business?
We are visual artists based in the Northeast of Brazil, and only started making films. 'Estás vendo coisas' is our second short. We got very surprised with the selection for the 67th Berlinale! Our first film, entitled 'Faz que Vai' (2015) is a study on four young dancers performing Frevo, a traditional popular dance rooted in 19th century capoeira, and that since 2012 became an Intangible Cultural Heritage of Humanity by UNESCO, celebrated during Carnival. In the film, the characters develop a new form of choreography based on a combination of Frevo steps with pop rythms they dance during the rest of the year. We might have started developing a desire for making 'documentary' musicals.
What are your future plans for 2017?
We just shot a Gospel musical on the rapid evangelisation of Northeast of Brazil, a region historically rooted in syncretic religious practices among the African, Catholic and colonial traditions. Its again a non-fictional work investigating on how traditional forms of popular culture make their way into modernity, materialism and progress.