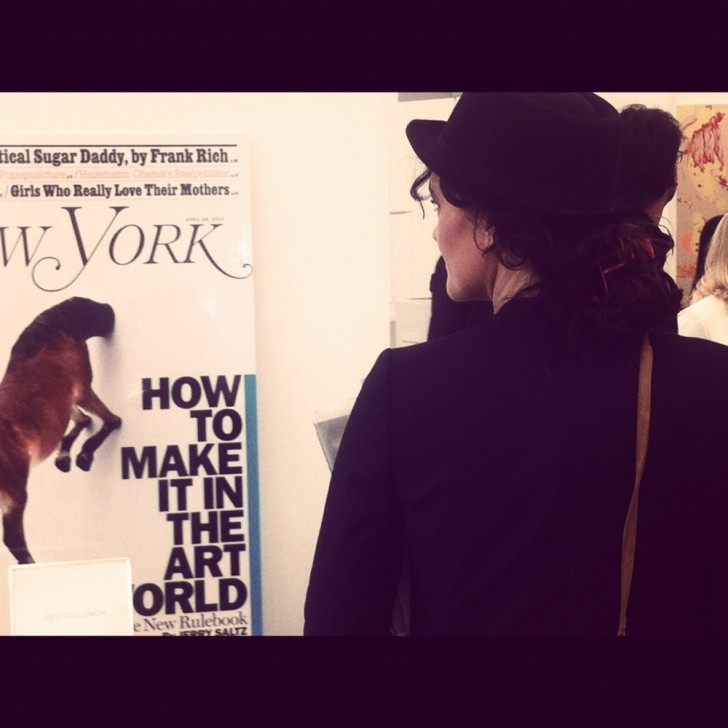 I am just returning from a 4-week NYC trip – a hot, intense summer feeling still waving inside of me. A yoga teacher training at the famous laughing lotus yoga studio brought me to the energy city, but between 300 downward facing dogs I sneaked my way into NYC's art scene. Obviously during summer time, NYC galleries regain their breath after Frieze art fair for the upcoming fall openings and so group shows is mostly what you get.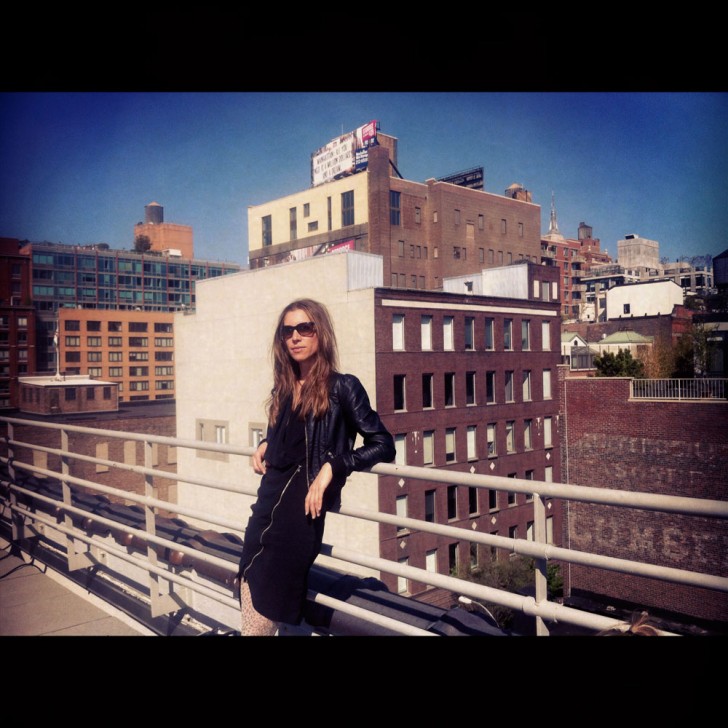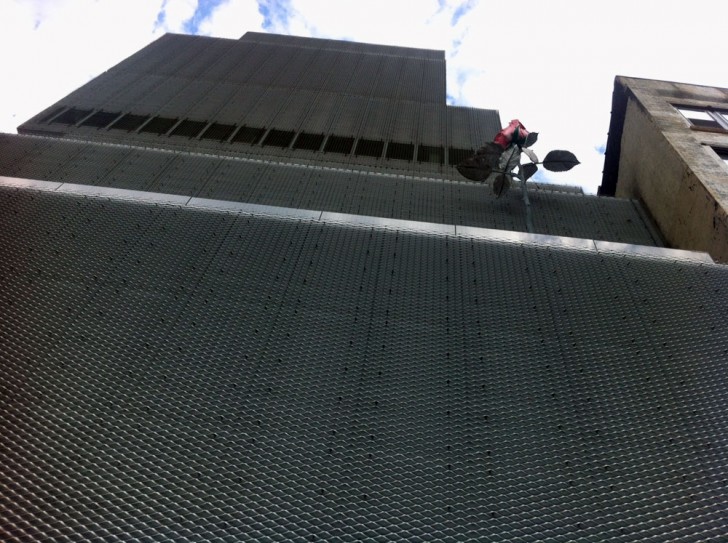 So I turned the lack of happenings into the chance to explore the galleries of my most beloved part of Manhattan: LES aka Lower East Side. Between buzzing Bowery Street where the high facade of New Museum is rising the Rose of acclaimed German artist Isa Genzken to the always blue NYC sky, beautiful Mott Street, hip Orchard Street and crazy Canal Street, an exquisite selection of galleries did establish themselves during the last years. Since that they are growing in number but also in quality parallel to the popularity of Little Italy and Chinatown within the creative crowd. As Prem Krishnamurthy (head of the design company Project Projects) points out:
In the 80s, the East Village used to be the hub for younger galleries, everyone was here. As rents went up in the 90s, the art world moved to Chelsea; now everyone is moving back downtown to the Lower East Side. There is just a better vibe…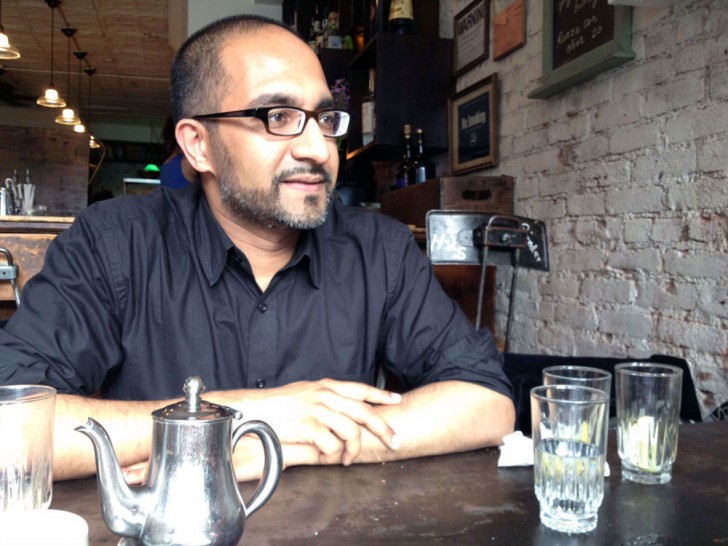 Luckily enough, my gallery tour was accompanied by some great art lovers: Myriam Vanneschi (collector & art expert) and the artist Nicole Cohen (founder of Berlin Collective, an artist exchange program between NYC and Berlin).
Dear Lower East Side, you really have an art scene there! Here is what we found in hidden gallery spaces behind Chinese restaurants, art projects in incredible loft buildings and charming project spaces. Enchanted if you want to go on this art tour by yourself!
Most promising LES galleries and art spaces
Tips by Myriam Vanneschi, collector & art expert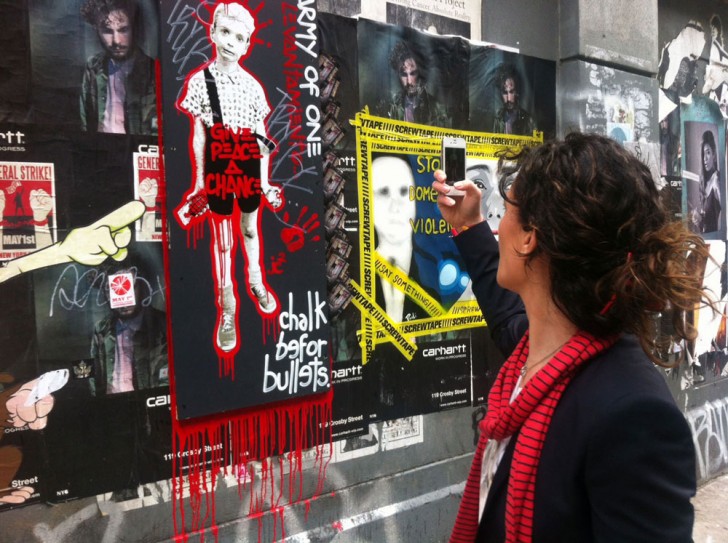 THE HOLE GALLERY
The Hole gallery is one of those galleries you almost miss when running down Bowery. From the outside rater unspectacular you face a whole world when you enter. Run by Kathy Grayson, a former director at the legendary and now-closed Deitch Projects, The Hole not only features experimental exhibitions but is also producing HOLEY BOOKS, zines, parties, fashion shows, products designed by artists and even a pop up restaurant.
The gallery's name is meant literally:
Filling a hole in the downtown community will be our goal. says Kathy Grayson.
312 Bowery, New York
Tuesday – Saturday, 12 pm – 7 pm
http://theholenyc.com/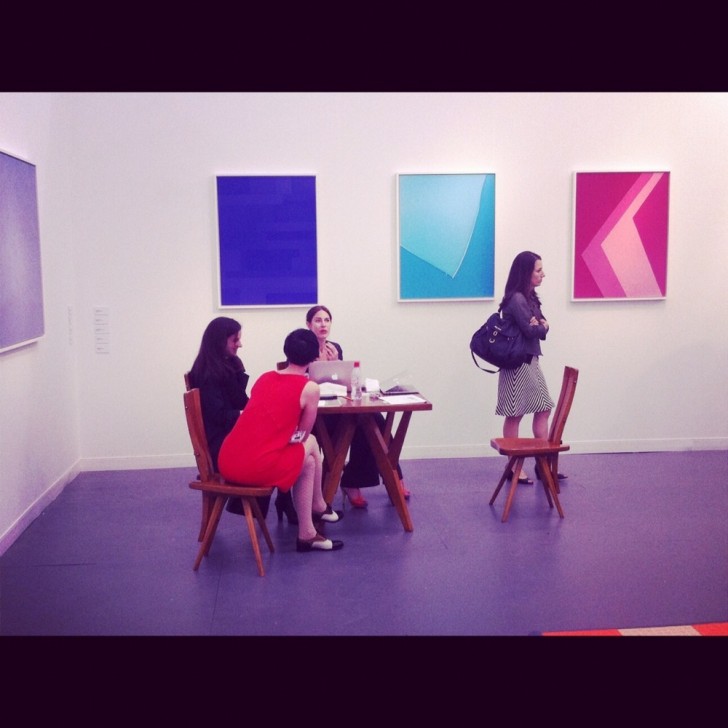 SALON 94 FREEMANS
One of Manhattan's gem galleries, Salon 94 at Freemans, is kind of hidden in a green backyard on Freemans Street (the second branch of the gallery is located close by at Bowery and another only by appointment space is at 12 East 94th Street).
With every visit you will discover well selected, exciting new art and selected designers such as Rick Owens who cross the boundary between design and art. The gallery's booth art at this year's FRIEZE NYC spoke for itself with a well bespoken installation of an old Trabant by Liz Cohen.
If you are done with art shopping, we recommend a drink or delicious meal at Freemans, the ubercool restaurant next door.
1 Freeman Alley , New York
Tuesday 1 pm – 6 pm
Wednesday – Saturday 11 am – 6 pm
http://www.salon94.com/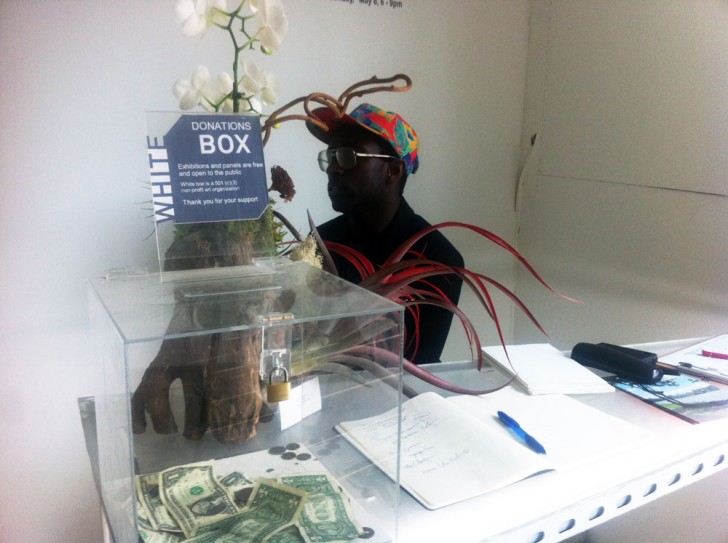 WHITE BOX
White Box at Broome Street is a nonprofit gallery that is meanwhile highly regarded by art critics. Their installation, videos and performances are not an easy one to digest but if you get it, it will go deep.
329 Broome Street, New York
Wednesday to Friday, 11am – 6pm
Saturday, 12pm – 6pm // Sunday, 12pm – 5pm
Monday & Tuesday, closed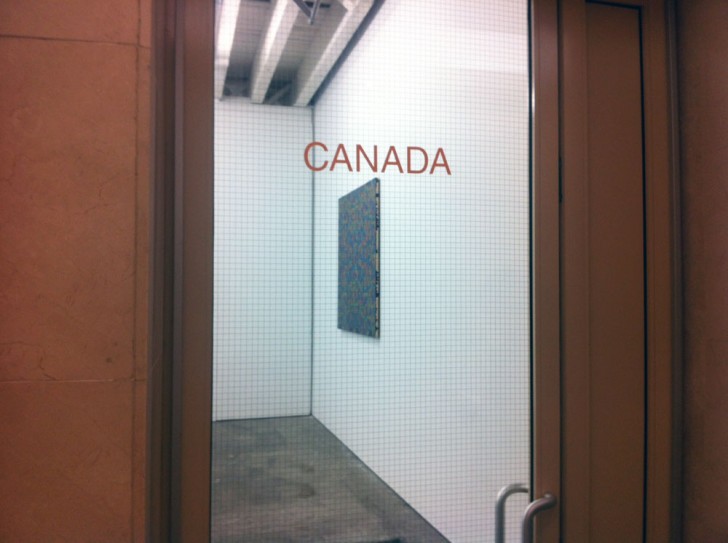 CANADA
This is what you want to experience when going on a LES gallery tour: the entrance of Canada is only for those who are in the know. You have to pass two Chinese shops and walk your way through a hallway until you see the dark red letters on the gallery door.
Canada shows a very carefully selected range of artists and so the show from Xylor Jane, 3:07 AM during Frieze sold out within some hours.
55 Chrystie Street
Gallery Summer Hours: Tuesday – Friday 12 – 6 PM
http://www.canadanewyork.com/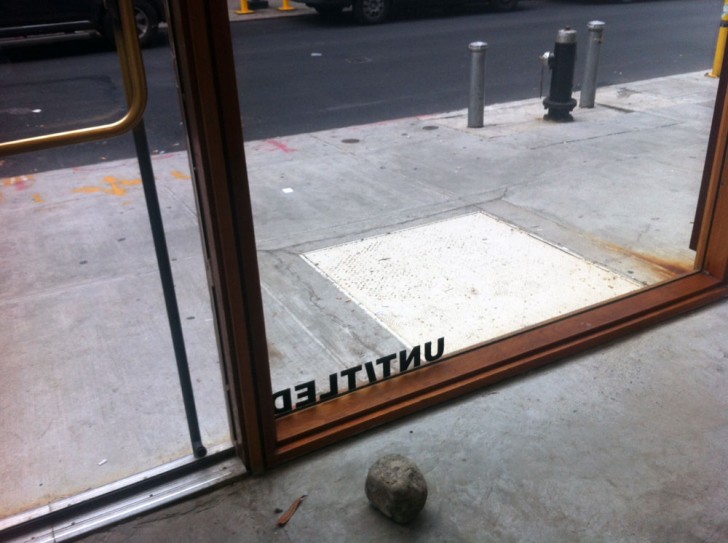 UNTITLED
Untitled sits in one of this loft buildings with ceilings as high as the sky – an incredible show off in Manhattan's lack of space. But the gallery is not at all a fancy place – it is all about the art that is very well presented in the rough atmosphere of the high white room.
30 Orchard St, NYC
Wed-Sun, 11am-6pm
http://nyuntitled.com/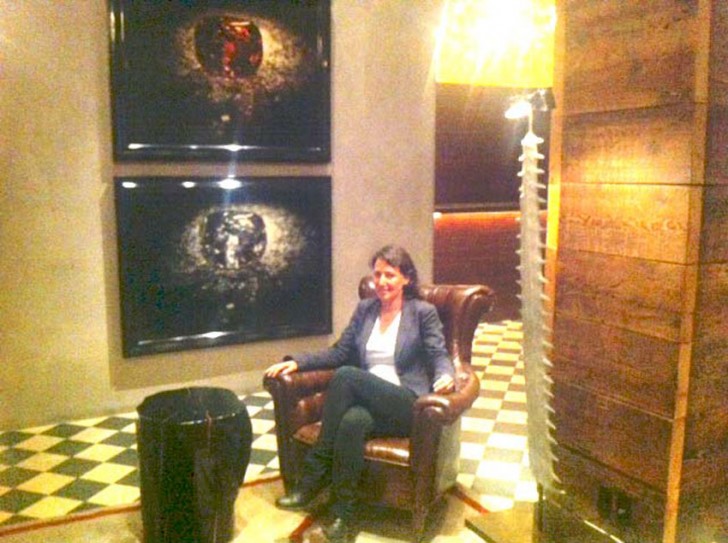 Where to meet NYC's artists: Bars & Restaurants
Tips by Nicole Cohen, artist & founder of BERLIN COLLECTIVE (right on the photo)
Nicole Cohen is not only an artist whose multimedia video installations are exhibited internationally in locations as the the Getty Museum in Los Angeles, and internationally in Paris (2 Solo Shows), Berlin, and in an around Germany, in good German collections, and in China and Japan: She is also the creative director & founder of the BERLIN COLLECTIVE, www.berlincollective.de  Supporting U.S. and Berlin (and beyond!) based artists/ arts discourse to work in both many cities, she is in the know about multiple art scenes. The major difference she found between Berlin and NYC was:
From my recent experience of coming back from Berlin (2012), studio visits in NYC and Berlin work completely differently. Collector visits at artist studios in Berlin are about the process and environment of the studio, NYC is more relating to the market and is ready to buy. Or in other words: NYC is about placement of works in it's final location, and Berlin about making art
As a NYC based artist you would set up the perfect studio with all pieces completely finished, with a professional presentation. In Berlin collectors love to stroll the studio to see completed works and see the surrounding of all that went into it. "It's a subtle difference, but as studio practice goes, there is some culture shock involved.", states Artist Nicole Cohen
Nicole's favorite arty nightlife and restaurant tips for visitors to NYC:
PLEASE DON`T TELL
PDT is a sexy speakeasy, you can only access through a vintage phone booth in Lower East Site. The drinks are high-quality, the food you order from Crif's kitchen next door.
113 Saint Marks Place  New York
biz/please-dont-tell-new-york-2
LA ESQUINA
The not new any more but still one of the art world's favorite hidden mexican spot in Lower East Site. They have three spaces in there THE BRASSERIE & BAR serves an extensive dinner menu in a dramatic Basement atmosphere.
114 Kenmare, New York
http://www.esquinanyc.com/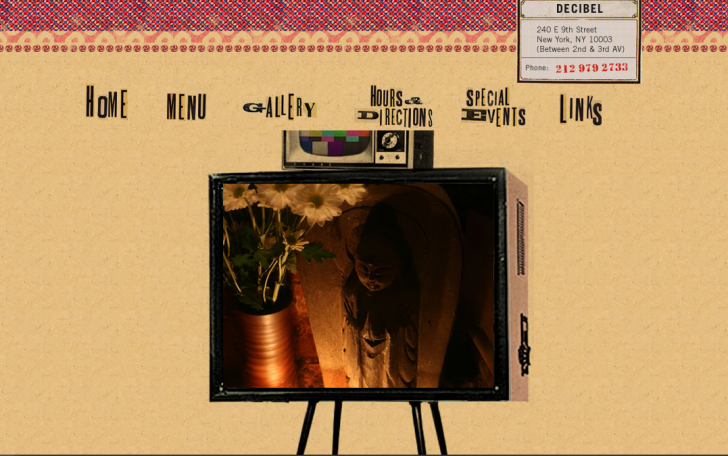 DECIBEL
When you step into Decibel, an original Japanese sake bar, you feel like leaving NYC and entering a Japanese underground bar. You can choose between 100 of Japan's sake and probably will have some more friends at the end of the night.
240 E, 9th street
http://www.sakebardecibel.com/