Yi Dai: Misfits, Offcuts and Castaways
Expect to become a part of Misfits, Offcuts and Castaways when you will enter the first solo exhibition by young talent Yi Dai (*1989) at House of Egorn in Berlin on 30 April 2016. The London based Chinese artist will transform the intimate gallery space into a dystopian test field that takes us into the fragile balance of nature's elements at the point when they spin out of control, creating awareness for the interconnection between nature and mankind and the effect on our shared future. The intensity as well as the relevance of Yi Dai's show makes it one of our must see exhibitions during this year's Berlin Gallery Weekend.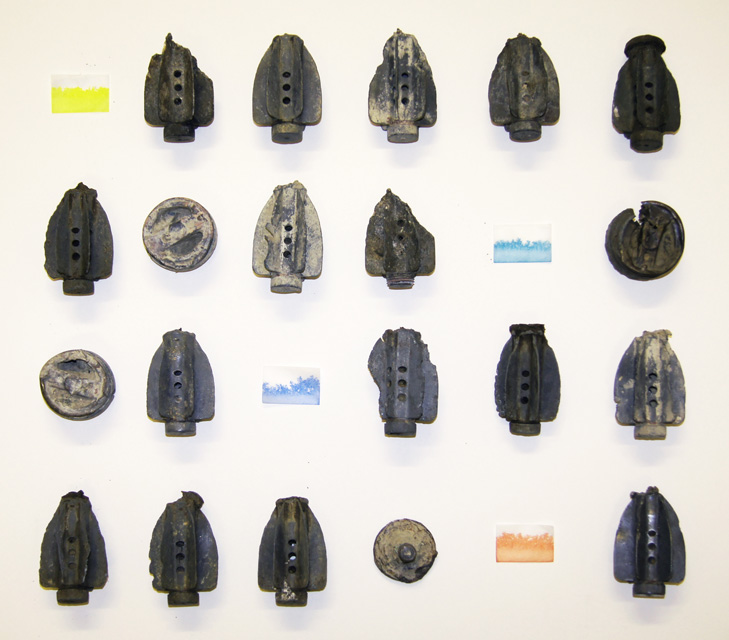 Yi Dai: Mortar, 2016, courtesy: House of Egorn
With Misfits, Offcuts and Castaways Yi Dai presents an urgent artist statement reflecting on the after-effects of nuclear fallout, rising sea temperatures, and the fragility of our ecosystem. The artist thereby defines the conditions for natural elements to inform the course of her artworks and highlights the interconnected future of mankind and nature. Created within the forms of paper collage on board, installation, and film, the artist presents a body of new work that is characterized by her laborious process-based practice.
The exhibition is as much a personal story of the artist after an intense experience on the Marshall Islands, as it is an artistic call to action, following the warmest winter in recorded history.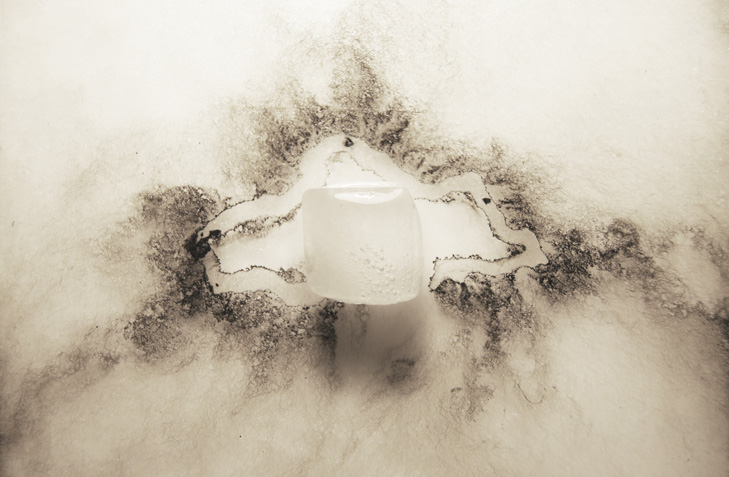 Yi Dai: Ice, drawing in progress, 2016, courtesy House of Egorn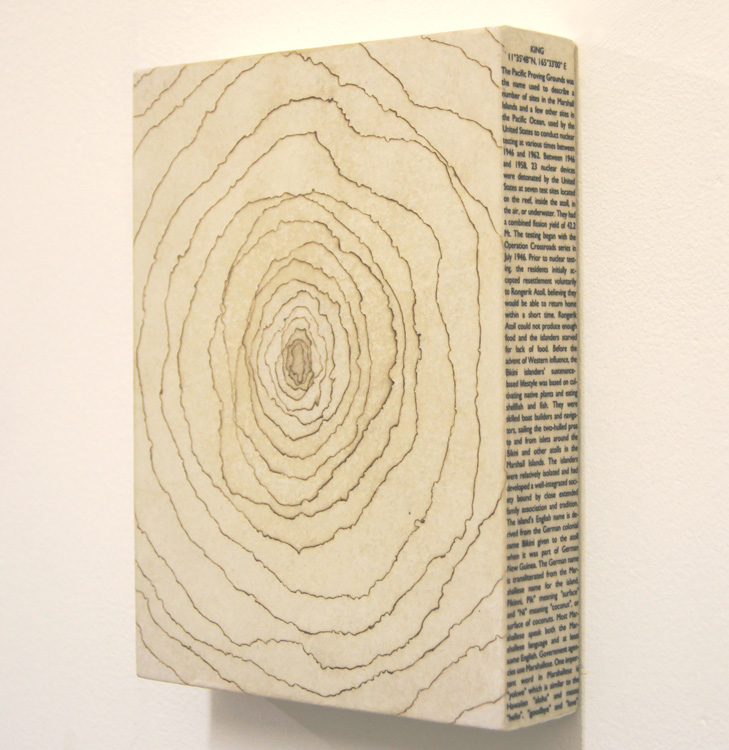 Yi Dai: Incense, Drawing, 2016, courtesy House of Egorn
A preview into Misfits, Offcuts and Castaways
Two large-scale wall pieces, one made of wood, the other of Japanese rice paper and ink, confronting each other and the audience will form the centre of the exhibition. On one side 63 wooden panels represent the islands of the atoll affected by nuclear bomb testing. Facing these is a 3×3 triptych of large scale ink print montages, each of which has been crafted out of thousands of snippets of Japanese rice paper soaked in liquid. The structural patterns of this piece symbolize too the islands that are about to vanish amidst the rising sea levels.
Around these centrepieces, Yi Dai has assembled a video installation on three screens and a set of metallic bomb war relics, partly covered in childish palettes. They work with the contrast of organic plasticity and the indestructible remains, both visible and invisible, of political and military decisions.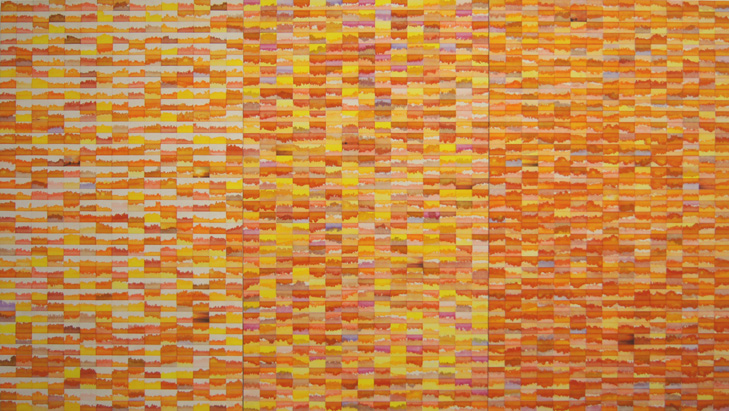 Yi Dai: Sunset, 2016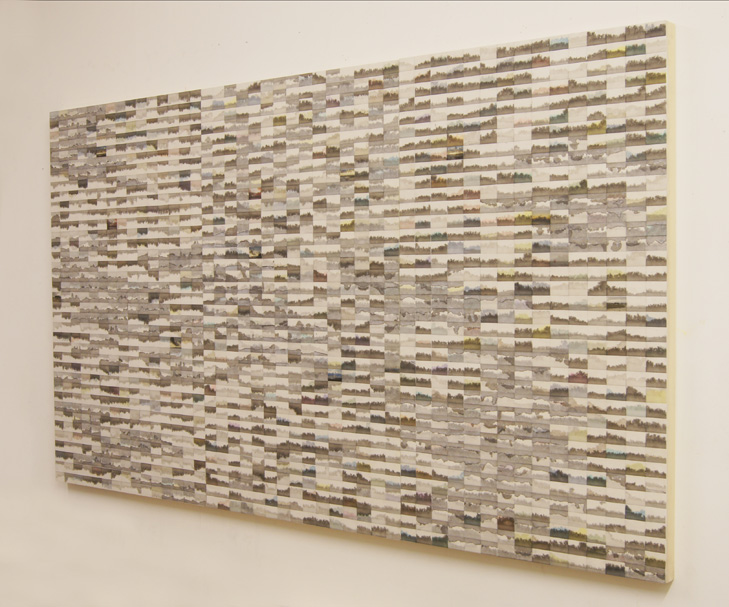 Yi Dai: Storm, 2016, courtesy: House of Egorn
Exhibition Details: YI DAI MISFITS, OFFCUTS AND CASTAWAYS
On show: from 30 April – 16 July 2016
The opening of the exhibition will be accompanied by an introduction to the artist's work by Fatos Ustek.
Gallery: House of Egorn, Schöneberger Ufer 51, 10785 Berlin, www.houseofegorn.com