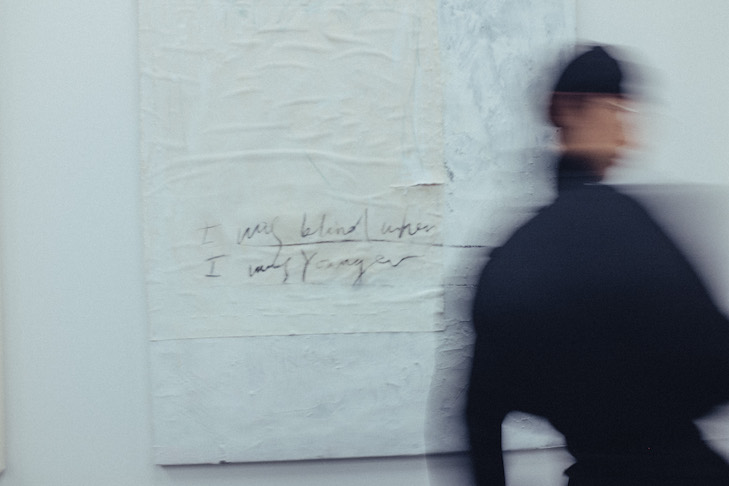 There is nothing better than having time to take something in. Especially when it comes to art – a series, an exhibition, an artist. But how often do we really take the time to contemplate about what we have seen? Speaking in terms of really letting it sink in? With the very direct and honest display and clarity of his mindset, combined with a nearly naive fearlessness Sang Woo Kim succeeds in setting a tone for his show, that continues to vibrate in the mindset of the viewer, creating a powerful potion that can mirror different reflections on identity. Step out of the vortex and look.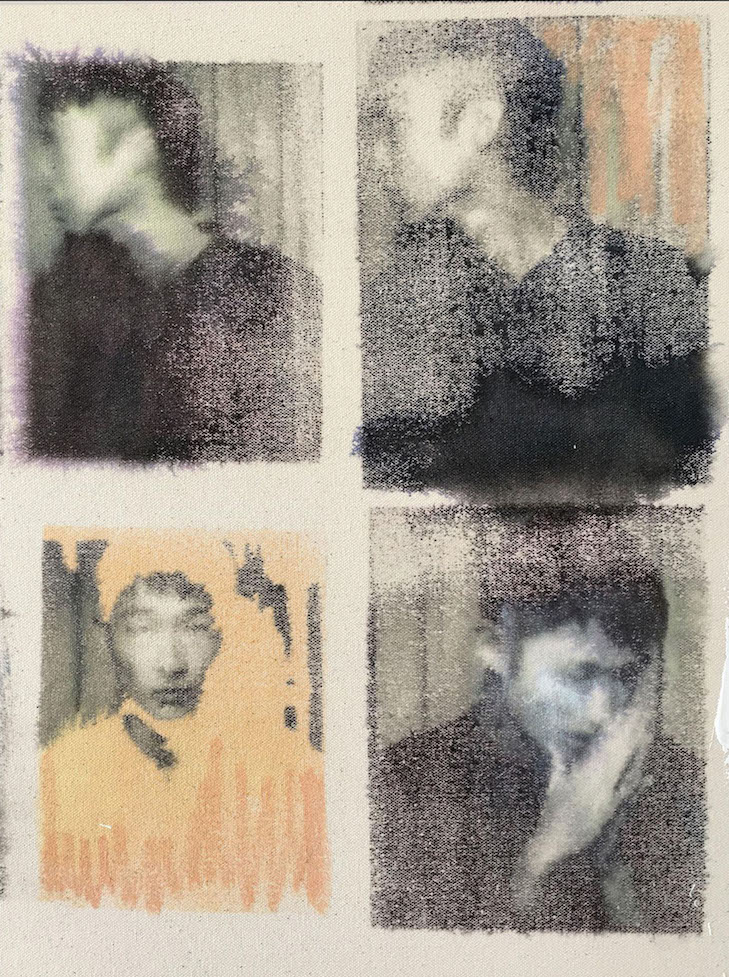 The first impression might be like being on the other side of a window looking into a room. You can see everything behind the glas but still you are separate. One could easily be tempted to think or say there is too much Sang Woo Kim in the works. But if you take the time you realise not only is it a "first" very clear fingerprint of a young artist, who critically examines his coming of age as a person and artist, there is also an ability to trigger questions in ourselves everyone can relate to.
You look at nothing do you? And if there is nothing what is there if you see "something"?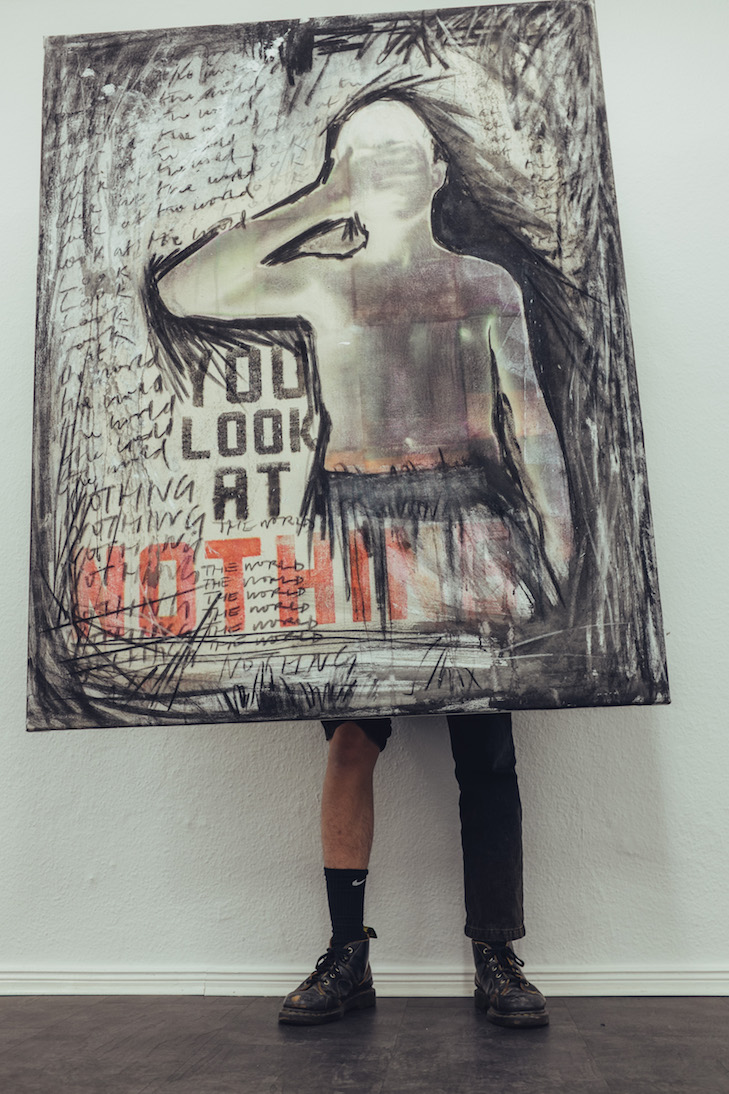 Sang Woo Kim grew up in a quasi traditional korean family in London who wished him to pursue a "serious"profession,  like a lawyer or an architect. Logically the school he was sent to was very old and very academic. A time Sang Woo Kim refers to being in a world between suits and ties constantly trying to fit in, to become one of them, to become "this british lad". The Dyptichon features these years in a very direct and dark way. When talking to him about the displayed numbers 10 and 12 in the Dyptichon, he refers to it like carvings you do on a school desk.
You always write the most honest things on these desks, good or bad. They contain repressed energy and  a certain melancholy.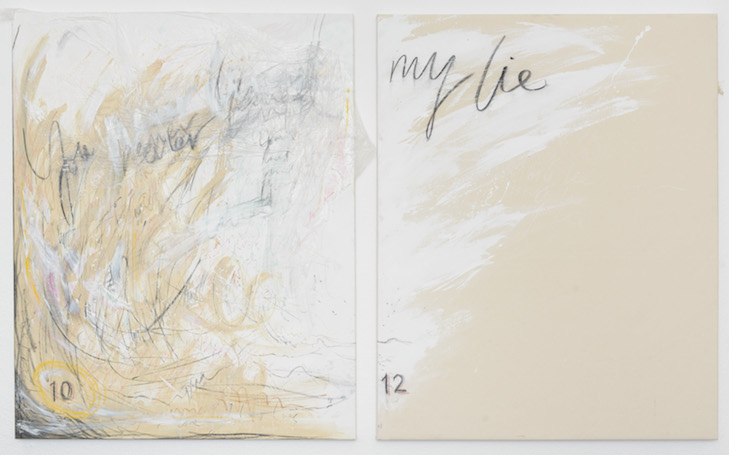 There is no white-washing just the plain truth. Being blind for 10 years in a very naive way and then going on lying to himself for the next 12 years by trying to fit into something he never was. He would spend the lunch breaks in the abandoned darkroom, as there was no interest in art or photographs in this academic environment. A time well spent obiously: Sang Woo Kims photographs not only depict a different side of his life, they are refreshingly different and contemporary.
(He will be showing a big print of one of the photographs at Mia photo fair in Milano this march.)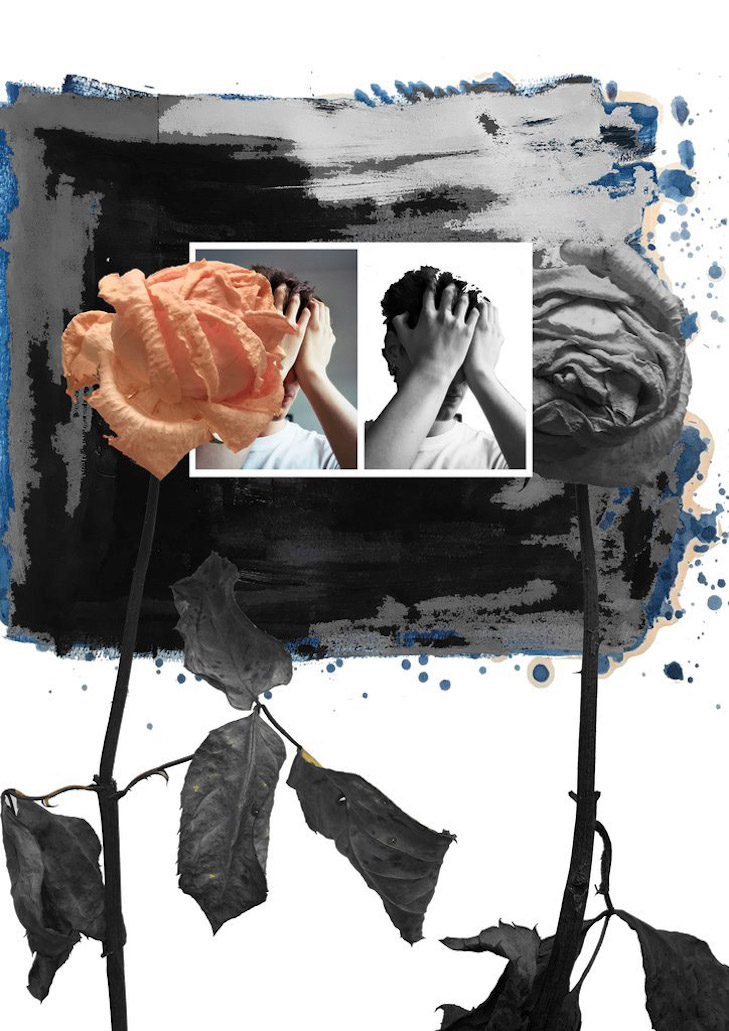 So it came as a big relief after finishing private school to study at Central Saint Martins and Goldsmiths. Although he never thought this change pivotally changed him as an artist – Or in the artists own words:
Only an artist knows if they are an artist; self-taught or studied.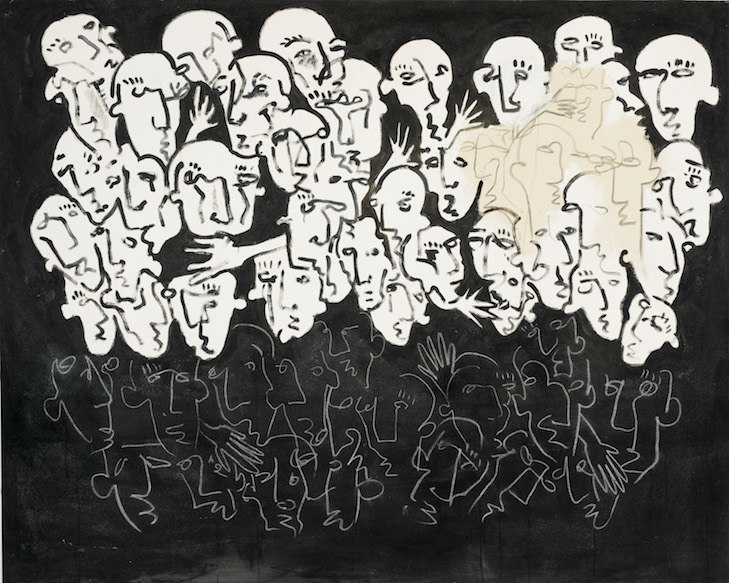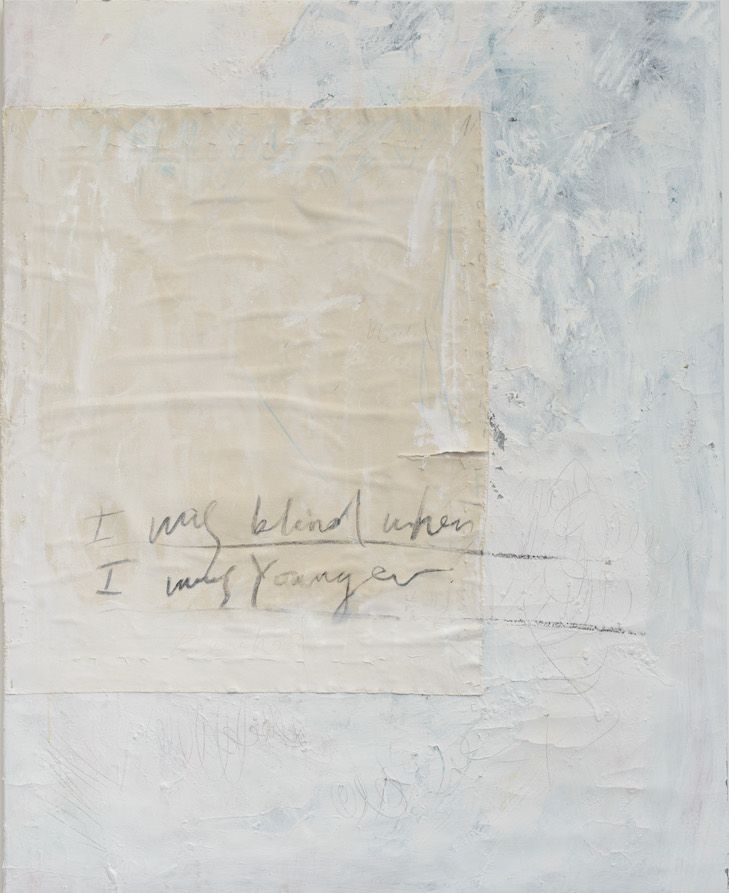 Sang, what does art mean to you?
Art is a conversation without any language barriers; communicating, expressing, exploring, questioning and appreciating everything.
Can you remember when you first started expressing yourself through art?
I could say that this show was the first time I expressed myself through art. I feel that this solo show gave me a purpose to create art and really moulded the role of an artist for me. I feel that prior to this show I was 'designing' my art. It has been a journey to really know myself.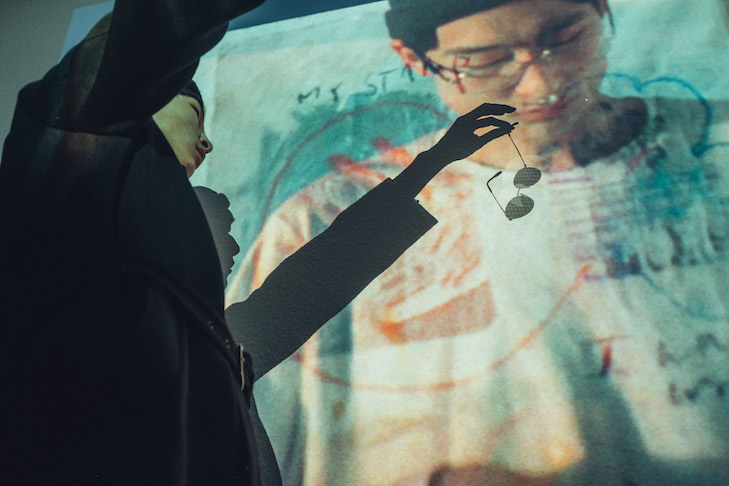 To be honest at the beginning I needed your visual movements and complexion from your video installations to make your paintings complete, make them work inside my head and gut.
It intrigues me that you mention that you needed my  'visual movements' and 'complexion' within the video pieces to make my paintings complete. Perhaps it changes the viewers opinion once they have more of an idea of the artist behind the pieces? Like adding a relationship and a conversation, 'putting two and two together'. I feel that in some respects it was natural to show me and really exploit myself although a lot of people say that it wasn't necessary – I'm glad you have said that it made the difference to you.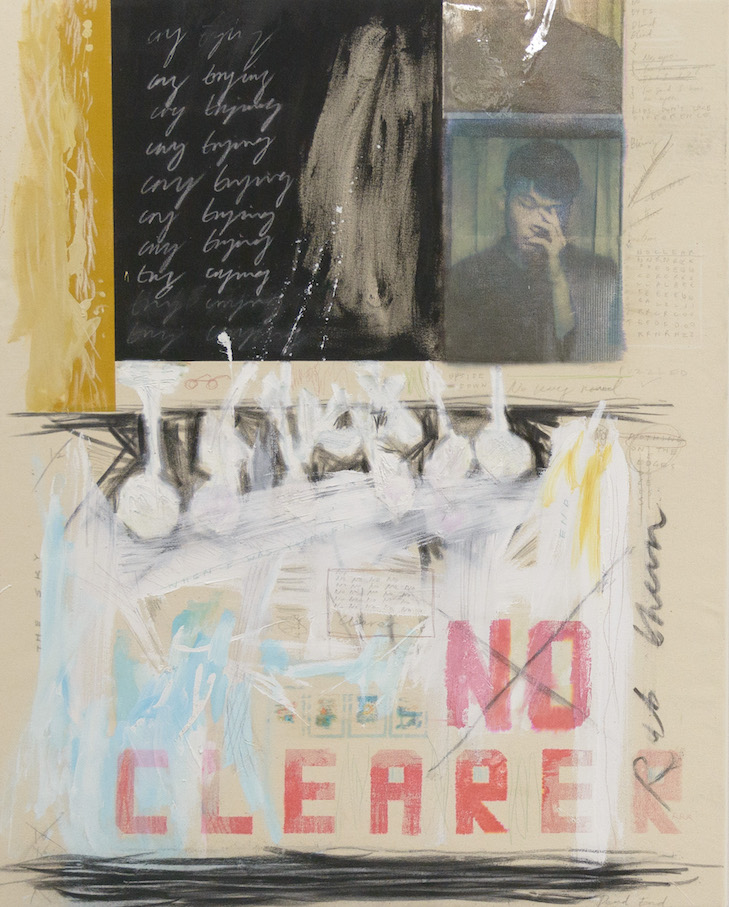 Some of your works seem nearly political, like propaganda posters, others are very personal and fixed on your persona.
I feel that my work has a lot of repressed emotions that have been used to literally create a visual 'skin'. So a lot of the paintings are fixed on my persona since it is based on my journey of identity. My journey mainly based on cultural duality and being seen in a certain light through preconception and misconception. I enjoy the fact that you say that it is like propaganda posters since some have mentioned it looks like an American superhero film poster. The juxtaposition is so ironic. It is quite aggressive – trying to convey a message. Repressed anger and my insecurities? Maybe. Telling people that don't understand, to understand.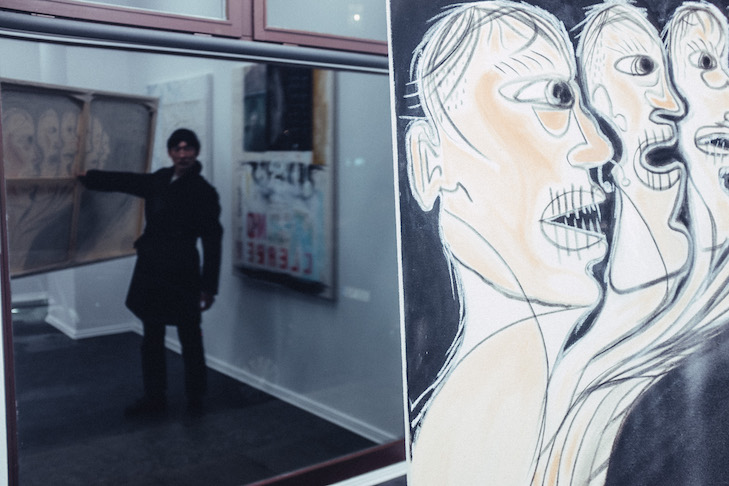 A week after the opening you were part of a pop up group exhibition at Gallery Fata Morgana. What's the story behind that?
I was very fortunate that all my artist friends from London came all the way to support me at my vernissage. I thought that it would be a real shame for these, just-graduated, artists to not show when they were here. I asked my friends who have just graduated and some still studying to show some work with some Berlin-based artists that I knew, mainly students from Weissensee. I thought that with the current European climate there needs to be a positive change which can been seen through the active 'conversation' of artists. It only required 'two countries to meet and converse' for it to comment on the current European climate and current affairs such as Brexit and Trump without having to be direct or too political. A conversation without any language barriers.
'UK TO GERMANY' was the first exhibition of an on-going series of exhibitions that will travel through Europe, building a community that grows with artists from different countries as the show travels from city to city.
So the next one will be 'GERMANY TO UK' in London.
Give us your opinion about berlin from your view as an artist?
Pure opportunity. Pure artists. Pure art.
IF YOU SEE ME | NOW YOU DON´T
SANG WOO KIM
Closing Sunday, February 12th, 2017
Magic Beans Gallery | Auguststr. 86 | 10117 Berlin
photo credits: Lucas Christiansen | Martin Peterdamm