The Hotel and its Rooms
Address

Augsburger Straße 41, 10789 Berlin


Directions

Nearest U-Bahn station: Kurfürstendamm (U1) / Nearest S-Bahn Station: Zoologischer Garten
The hotel is situated 10km away from Tegel airport which takes roughly 20 minutes by taxi, and 23km away from Schönefeld airport which takes around 30 minutes by taxi.

Webpage

Rates

From 135,- (luxury rooms) to 400,- € (imperial suite)

Year of Establishment / latest renovation

2014 when the hotel was transformed from Hotel Concorde to Sofitel
Sofitel Berlin Kurfürstendamm is an imposing building made of limestone, it is a key part of the luxurious city West scene, where one can indulge and sit back and relax. In total there are 267 rooms and 44 suites available at Sofitel, all decorated in a refreshing, light palette, complemented with a lot of wood. Our luxury room was complete with a dangerously comfortable double bed (no really, if you have to get up early the next day, much willpower is needed!), walk in closet and beautiful bathroom. The bath salts provided along with the usual complimentary toiletries were also a nice touch. If you're looking for something a little special then the top Salon Opéra suite offers panoramic views of Kurfürstendamm.
The Crowd at Sofitel Berlin Kurfürstendamm
Situated in the more luxurious part of town, the crowd you'll encounter at Sofitel have discerning taste. Whether business men and women having lunch on the terrace or young professionals mingling at the lobby at one of the live DJ events on every weekend, the clientele are stylish, fresh and have a penchant for the finer things in life.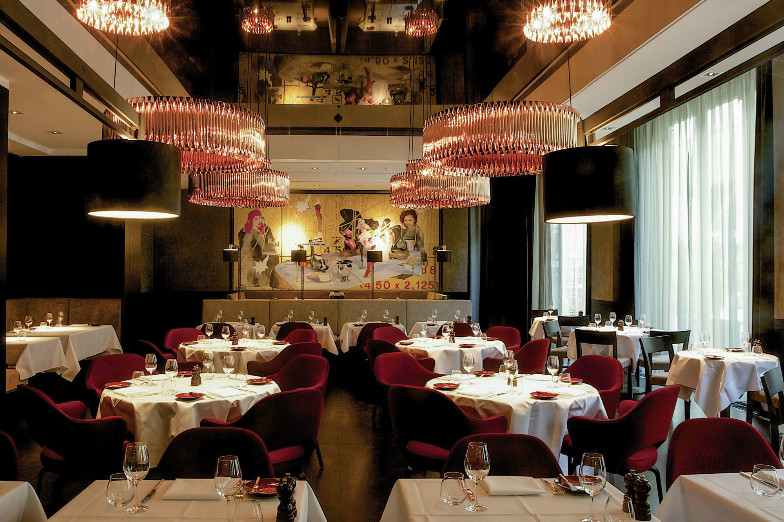 Art/ Design/ Architecture
Designed by German architect Jan Kleihues, the impressive limestone building sits proudly near the Ku'damm, a distinct feature of the City West skyline with its elegantly tiered outline. The interior of the ground floor has recently undergone a makeover inkeeping with the new Sofitel look. Inspired by a mixture of both French and German influences, the lobby furniture a mixture of Bauhaus style chairs and tables in bold colours. The restaurant Le Faubourg is decorated in darker tones reminiscent of a typical Parisian brasserie, while the room interiors are much lighter, opting for softer hues of brown. In regards to art the hotel pays close attention to design, all art on display carefully curated by German collector Hans Grothe. The work of German artist Junior Toscanelli (winner of the Otto-Dix prize, among others) can be seen in every room as well as communal areas, and consists of large scale oil paintings and smaller collage pieces based on his personal interpretations of France, tying in with Sofitel's French/German theme. Other artworks housed in Sofitel include paintings by Berlin based artist Katrin Kampmann, and a particularly eye catching wooden sculpture on the ninth floor painted by Markus Lüpertz.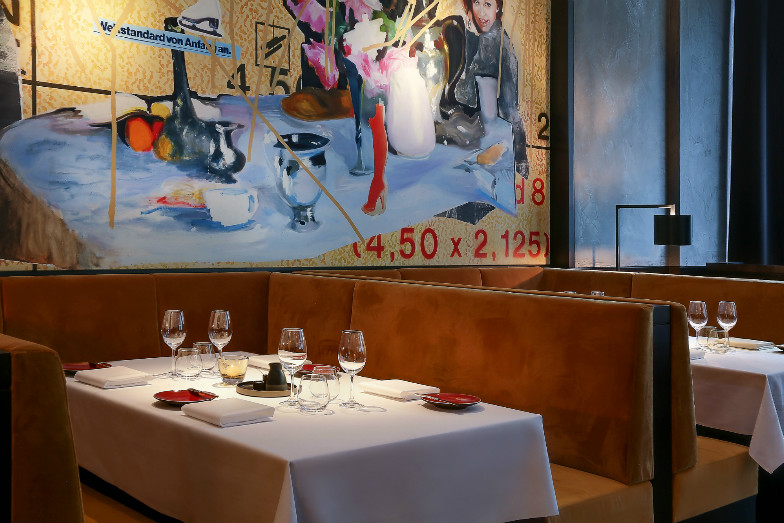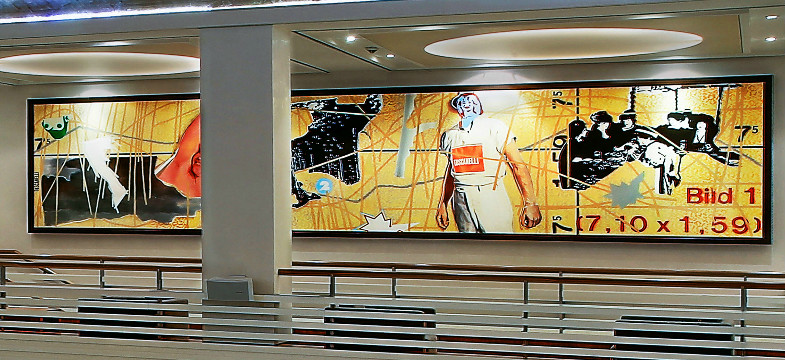 Food and Drinks
While staying at Sofitel I was treated to a three course meal at the newly refurbished Brasserie Le Faubourg. To start I opted for the sumptuous confit Duroc pork, which after being cooked lovingly for eight hours had a gloriously soft texture which blended perfectly with its radish garnish and vegetable accompaniments. Following the meat theme I chose the 'traditional' steak fillet for my main, an exquisite affair with sauce bearnaise and (of course) some deliciously crisp pommes frites. Despite being rather full I battled on through dessert and was rewarded for my efforts with the best Birne Helene I have ever tried – gooey chocolate galore! This was followed by the perfect basil smash at the Lutec bar, the perfect way to end the evening. Breakfast in the Saint Germaine breakfast restaurant was also a highlight, with a live cooking station and an impressive selection of fresh breads, eggs, cold cuts, cereals and tempting pastries.
Things To Enjoy
If you fancy a break from the Berlin bustle then there are plenty of things to enjoy in the hotel. The fitness and health spa on the second floor is a great place to start, complete with a steam room, sauna, plunge pool and solarium. Indulge with a massage therapy or cosmetic treatment, or give your muscles a workout at the adjoining fitness suite. For a lazy afternoon with an elegant twist you can opt for afternoon tea in the lobby, complete with the best scones and apple jam I have yet to try in the city! Peace and quiet can also be enjoyed in the library area, which houses a wide selection of books.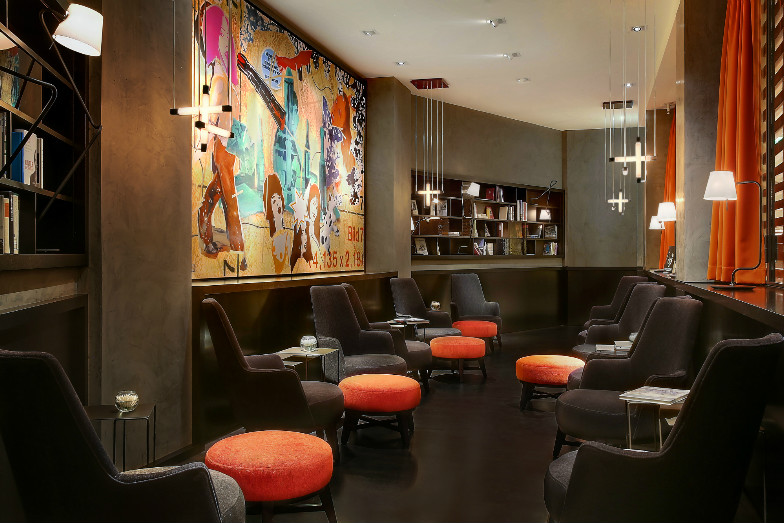 The Neighbourhood
Sofitel Berlin Kurfürstendamm is situated in an area of Berlin known as 'City West', one which is currently undergoing something of a renaissance. Known for its high end shopping options before the fall of the wall, the area is still the top choice for those looking for some retail therapy, and the famous shopping strip of Kurfurstendamm, home to a plethora of designer stores, is right next to the hotel. For avid art aficionados the area of Potsdamer Strasse and Kurfürstenstrasse nearby are also fruitful, with one hinterhof courtyard just off the street) at 68a Potsdamer Strasse homing several notable contemporary galleries including Blain Southern (and with Circle Culture Gallery and Arndt gallery also just a stone's throw away).
Text: Marie J Burrows