The collaborating artists are quite special, did they all know each other beforehand or did you choose them for their works?
My instinct was that their works could complement each other and the Artloft space. The artists didn't originally all know each other, but we made a conscious decision to come together often in order to foster a communicative and collaborative environment.  In an age in which so much is conveyed by means of pixels, it was important to me that we were physically in the same space at the same time, without the atmosphere of a work meeting. 
Hans-Peter Kögeböhn is the consummate host, and his kitchen is actually a salon, in the historical sense of the word.  The atmosphere he creates is perfect for the exchange of ideas and the forging of professional and, more importantly, personal relationships.  Some very exciting, meaningful things have happened around that table over the years, and it was ideal for us to continue that tradition with him.
How did this idea of the universal flux, the everything flows developed in the first place for this groupshow?
Initially we were considering something more pragmatic and "marketable," but it felt didactic. More importantly, it felt unfair to the artists to squeeze their work into a ready-made concept simply because it was plausible and would appeal to a certain audience. 
Daniela Kickel and I decided to take the artists as the focus and starting point, and from there to find a concept that fit their art, instead of art to fit the concept. We noticed very quickly that all of the artists were dealing in some way with polarities, and specifically the moment between them in time or space.  From there it was not far at all to Heraclitus and his doctrines of the unity of opposites and universal flux.  Change is the only constant, and it seems as though the current political, social, and technological situations underline Heraclitus' 2500 year-old aphorism.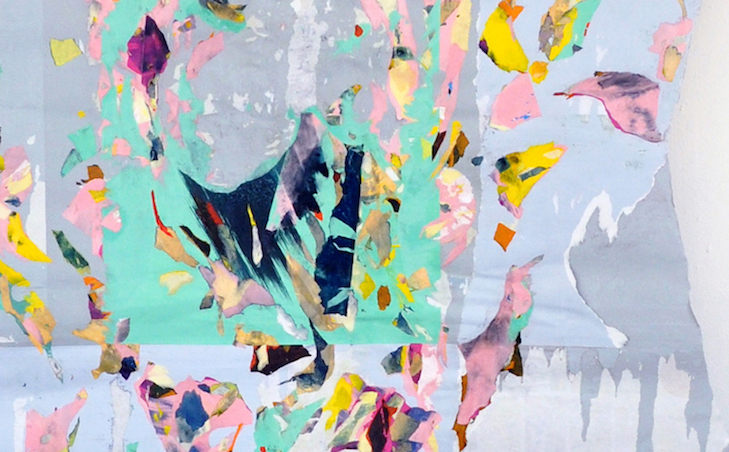 We heard there will be a "hush-hush" very special programme taking place, to do with some beloved berlin-based personalities and a lot of very danceable music, what is going on?
The aesthetic immediacy of music has a special magic, and we're very excited to be able to present Julija Goyd's videos for 2raumwohnung, and the remixes by Dj Koze, Ricardo Villalobos, and Chi Thanh, as an element of the exhibition. There will definitely also be some other exquisite music as the opening progresses. Artloft.berlin is a beautiful space, and its scale certainly allows for the freedom of movement. 
We'll all have to see how the evening develops… and how "everything flows."
The exhibition will be open to the general public on the night of the opening.
Afterwards by appointment only.
Opening: Gallery Weekend Sunday, 30th of April from 4 pm -11pm
Exhibition period: 1st of May till 11th of June
Venue: artloft.berlin, Gerichtstraße 23, 13347 Berlin-Wedding
MATTHEW COLEMAN JULIJA GOYD KIRSTEN HEUSCHEN RIKU IKEGAYA
https://www.facebook.com/ArtLoftBerlin/