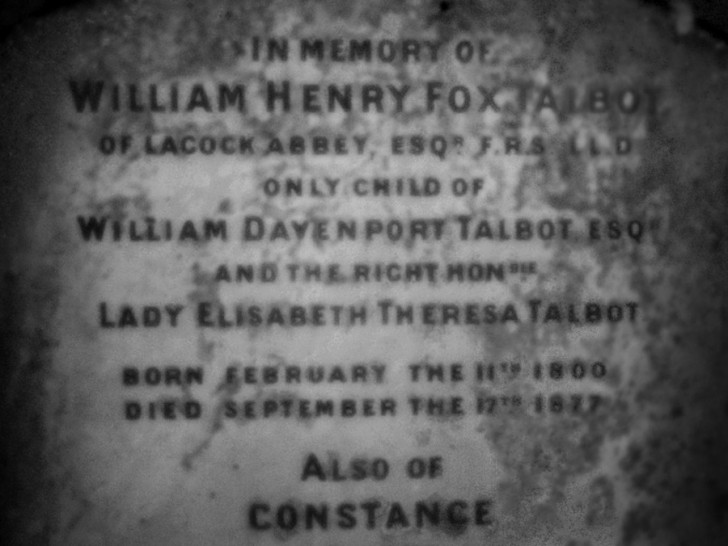 Uri Gershuni, Epitaph In Memory of William Henry Fox Talbot, 2010, inkject print, 30×40 cm, framed 60x80cm
We meet at Chelouche gallery in Tel Aviv, where Uri Gershuni's exhibition "Yesterday's Sun" is currently on display. Rays of early summer's sun penetrate through the big windows of the gallery and smoothly light the hall and Gershuni's photographs. Not surprisingly, the exhibition opens with an image of a window depicting a bright interior and a gaze towards the outside.
I meet a teacher, a friend. I am thankful.
Gershuni's photographs appear as though they have been created in a world struck by a process of extinction, under a disappearing sun and its gradually waning light. His journey to the village of Lacock in Wiltshire, England—Talbot's hometown—which spawned these photographs, essentially calls to mind worshippers swarming holy sites on the eve of an apocalypse. – Amir Kliger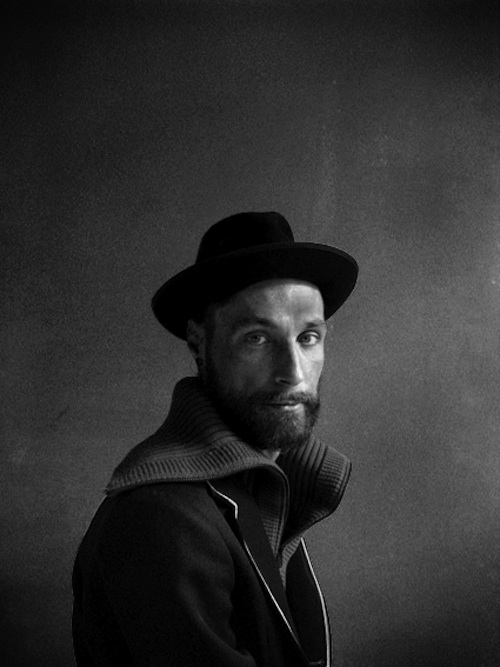 Uri Gershuni, Mr. Kronnagel (bambi), hatted, 2009, inkject print, 74×54 cm
Uri, who is Bambi?
Bambi is a German guy I met in a club in Berlin. I took photographs of him a year before the trip to Lacock, England.
How did he get this name?
This is his nick name. He relates to Bambis – baby deer – in a fetishistic way. His house is filled with Bambi figures and artifacts.
What is your relationship with Berlin?
I had a few long stays in Berlin. My first visits to Berlin were based more on tourist interests, but gradually it became a place for living and working. The initial hesitant glimpses of Berlin were transformed into curious and thoughtful observations.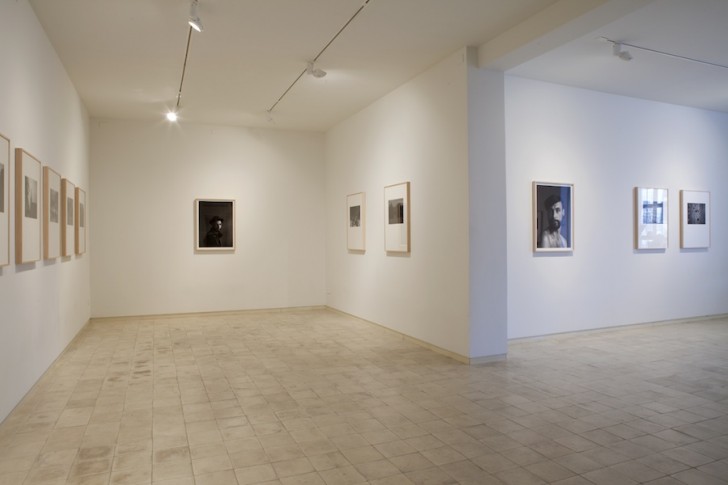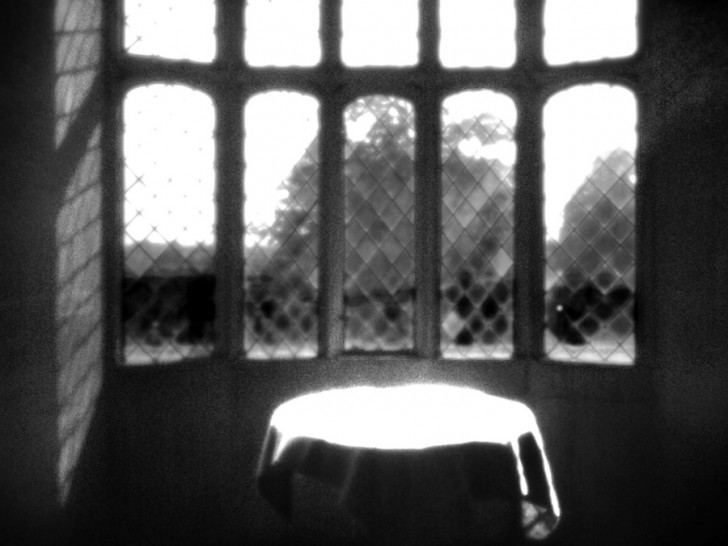 Uri Gershuni, The Latticed Window, 2010, inkject print, 30×40 cm, framed 60×80
The exhibition "Yesterday's Sun" is the outcome of a journey to another place – England. You went to visit the house of William Henry Fox Talbot in Lacock.
The trip I took had both a physical and mental meaning for me. The first impulses were just to travel the world in order to experience life in new and different places and settings.
I could have developed the inner philosophical and emotional discourse of what really interests me here in Tel Aviv – Thoughts about endlessness in general and the end of life in particular; personal loss; extinction; regeneration and re-birth. I could have recreated the 19th century in Tel Aviv.
Though, like the first photographers who were driven by a deep urge to expose the truths hidden from the human eye, so was I. I wanted to let myself and my camera discover far away worlds, bring impressions through my own eyes. I wanted to visit Talbot's mansion and to explore the countryside where he lived, places which, until then, I knew only from his iconic images, (which I came to cherish so much). I wanted to feel a different light.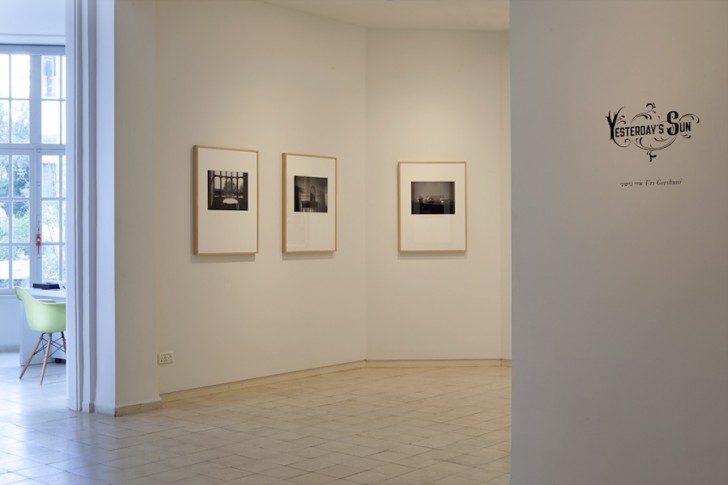 A mysterious atmosphere lingers in this exhibition. The viewer feels like a privileged guest entering a forbidden place, a place not meant to be open to everyone. It seems that along with your attempt to depict an authentic picture of place in which photography actually occurs, you try to convey your fears, or perhaps create that very fear in the viewer: that the light is doomed to vanish, rendering photography no longer possible.
My journey to Lacock was inspired by a strong belief in our capacity to still be moved. With an almost nihilistic thought I was inspired to challenge the validity of the very paradigm that portrays our world, that of images repeated and over-swamped to the point of redundancy, which leave us always with a sense of "de ja vous".
Despite all that, I believed there was a spark I could start a big fire with.
I believed in the uniqueness of each man's encounter with the world capable of producing extraordinary excitement. One of the things I love about photography is the variety of spheres in which it manifests itself: professional art, amateur, family, tourist and commercial. I look for the overlaps and contradictions among all these spheres. I went to Lacock with the same motive of traveling that drove me to Berlin.
With no obligations
Yes. Without pre knowledge, without prejudice.
I wanted to meet what is different, the strange, to touch the unfamiliar, to search, and hopefully to find it.
The journey starts with an alleged motivation, I went to meet Talbot but the anticipation to meet him also involved an a priori feeling of sure disappointment. After all, the meeting was destined to be barren as Talbot obviously would not be there, only his spirit. Indeed, I was accompanied by ghosts in this journey. At times it even felt as if they became real, I felt obligated to them.
There is a strong feeling of authenticity and honesty in the photographs. Despite the manipulation – I believe them, I believe you.
I let myself experience the world around me in a primary way and to set aside presumptions which I find limiting. For example, I've never photographed landscapes before and I was enchanted by the nature. I felt as if I was a Natural Geographic photographer, mesmerized by every drop of dew on a spider's web. In the end, the photography process is filled with an inner paradox: materially speaking, I've added a kind of filter to the camera, yet at the same time spiritually there is a process of abstraction, of removing the filters.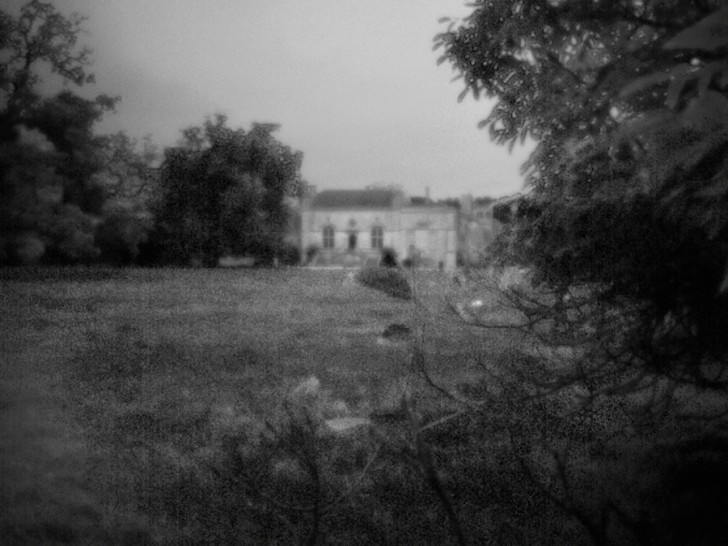 Uri Gershuni, Lacock Abbey in Wiltshire, 2010, inkject print, 30×40 cm, framed 60×80
Could you go into detail regarding the photography process and the filter you're talking about?
I used a hybrid camera I created for the exhibition. I altered an advanced digital camera to a pinhole camera. Before the trip I didn't know this would be the way I would photograph. I only knew I wanted a tool that would correlate with the will to look both forward and backward. It had to contain past and present: some of the material absence of the digital file but also the unique and surprising element of light entering the pinhole I've created. The outcome reflects an illusional visual space.
Without knowing this, there is a confusing feeling as if these are products of a home-made chemical lab, or as if you added a graphics-editing- program's filter.
I agree, what appears in the photographs as chemical intervention is actually an artificial, digital code. In my works I reflect upon the bodiless being of a photograph. The photograph is always a mere reflection of something as opposed to drawing, which always carries with it its own body. I had a longing for that fullness of a body. This is one of the emblems of the exhibition. Indeed, there is a feeling as if the photographer was really engaged with the chemicals, touched the materials, but this is an allusion.
The delusional feeling – not being able to tell true or false, reality and image, material and spiritual – is something I've carried with me since I was a child.
It's part of my biography, as I was raised amongst a family of artists – image makers. In my case the family of art was also my own, heredity became heritage. My biological father is also a father figure for a whole generation of Israeli artists.
For me, the world of images is more real than reality itself. I could have almost touched it as if touching a real body. I went to Lacock to find myself a vanished father, I want to embrace this absent body, to touch the flesh that had rotted and disappeared long ago.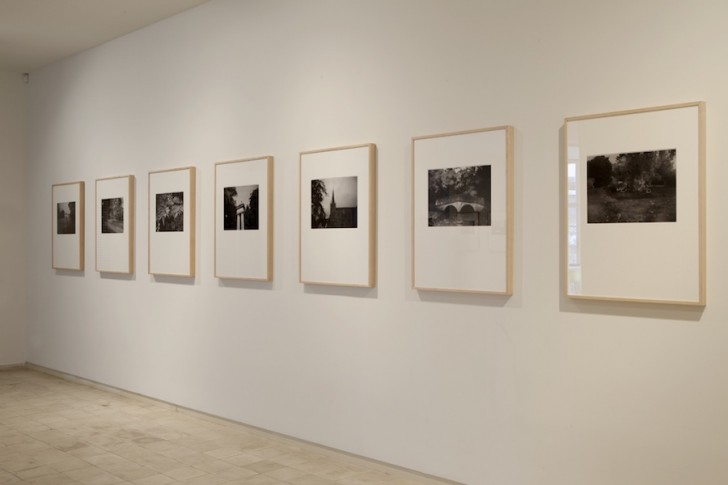 If you mentioned your own father, we can say there is a means of defiance in your action. You say you mean to touch and not touch at the same time.
The dialog with my father is present throughout my career. I think of my choice of photography as a kind of opposition to what my father represents, against the aura of the painting, originated in the distinctive brush strokes of a painter. I wanted to move away from the material and its expressiveness. Something in the basic elements of photography allows a detachment from that pathos.
With time, I realize that the aspiration to detach myself is actually a reflection of a longing to become closer, to resemble. In the beginning, I chose photography as an alternative for painting, and here I implant painting inside the realms of photography. I bring the pictorial element to the photographs but at the same time I insist on a non-materialistic photograph, a ghost of painting. I try to chill the boiling essence but then I desire to burn again. I am nourished by light but I actually live in the shade, I detach to get closer, and so on and so on.
ARTberlin introduces well know and emerging artists based in Berlin or with a strong connection to the city: you find more interviews on Künstler.
Text: Ariel Reichman
Photos: courtesy of Chelouche gallery / photo on top: Ariel Reichman / photo above: Tatjana Bilger
From Hebrew: Shani Werner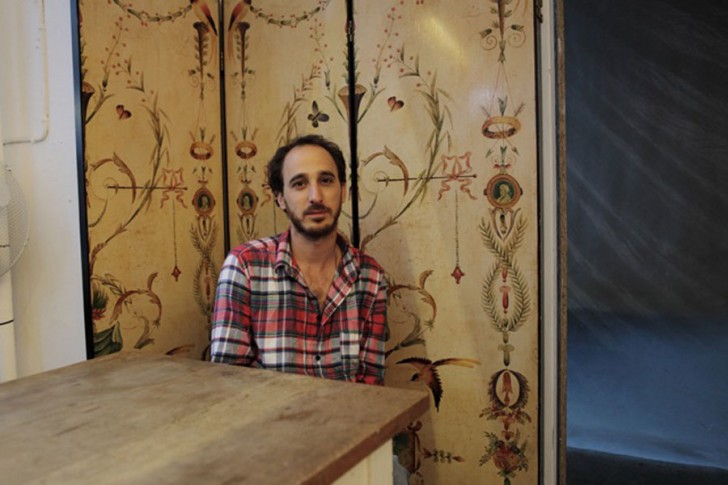 About Ariel Reichman
Ariel Reichman is an Israeli artist based in Berlin, currently living in Tel Aviv and represented by PSM Berlin.