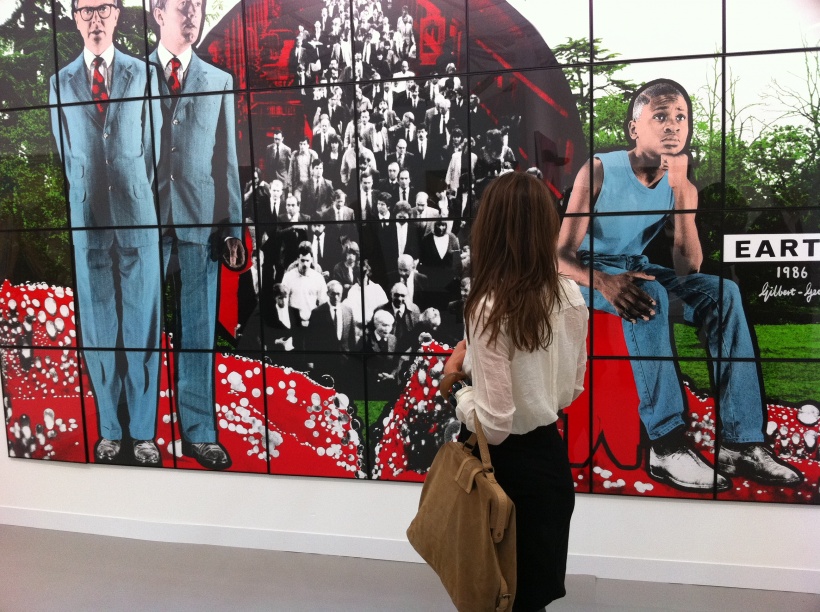 Frieze Art Fair: London
Frieze Art Fair and therefore a long weekend had just ended, packed with art and commerce, a nice encounter with one of Berlin's best known galerists, two nights in a beautiful townhouse and the obligatory London shopping alarm. It turned out that, as always, it is the moments of quietness that stay. So I rembered every single coffee and delicious meal catered by Sketch in the Frieze VIP room and the gorgeous breakfast at Wolseley, one of the most beautiful restaurants I was ever delighted to be in (sorry, not very artful but lovely).
That's also why I remember the minutes spend in front of the multilayered photography of Jeff Wall, Thomas Ruff, and Axel Hütte's nature studies. I love this incredibly talented artist who seems to draw pictures with his photography. Honestly, and at the risk of making you think of me as the "a little bit too arrogant art blogging girl", I would go so far, claiming that photography beats painting, installation and video art at Frieze Art Fair 2010. Strolling across the fair, it would be always the photo artits who would catch my eye and make me back-pedal.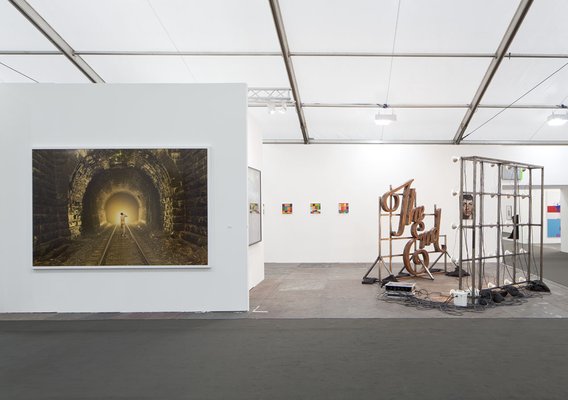 Frieze Art Fair: Observations
And for all of you who are into the short and easy, this is PRIVATE CURATOR'S VIEW ON FRIEZE IN BULLET POINTS
AFTER ALL_Big is the new art. Frieze 2010 is all about size. Not always about breathtaking art.
DIFFERENT_London's fashion bloggers floaded the art fair. Never seen so many at artforum berlin.
MOST TALKED ABOUT_Ai Weiwei's show at Tate Modern. Chinese contemporary art is where the international art scene's heads are turning right now.
BIGGEST ART CROWD_T-Magazine reportes 4,000 people at Hauser & Wirth for its Louise Bourgeois show and mumbles: "That number seems as inflated as the prices for too much art. When galleries get this big, art is no longer a subjective experience. It's crushing for all the wrong reasons."
NEWEST_Christie's MULTIPLIED art fair showcasing (and selling) contemporary art editions from prints and photographs, to artist's books and 3-D multiples. It is all about the next big thing in Contemporary Art.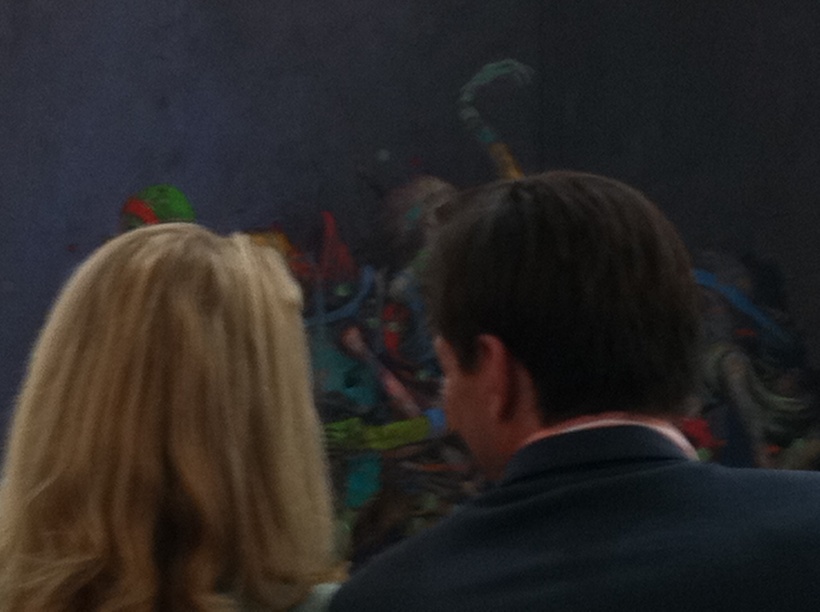 Frieze Art Fair: Galerist Encounter
Later this day in Mayfair, at the café of the supernice Dover Street Market, I ran into Thomas Ruff's and Jeff Wall's German galerist Jörg Johnen, owner of the Johnen Galerie in Berlin. On English tea and sweet pumpkin cupcakes, I jumped on my chance to ask a real art insider about his personal resumée of Frieze Art Fair 2010. This is what I got to hear: It was an "okay year". Not too bad but less successful for the exhibiting galeries than last year as the American art lover still are very chary with their investements in art. It seems like Paris' Fiac would take over this year. The art and the American collectors.
Nothing which seems to bother Jörg Johnen himself. He just opened his new rooms next to Christian Boros in Berlin's Marienstrasse. A whole house full of artists who read like the who is who in contemporary art. If you are in Berlin, I recommend to visit Johnen Galerie and enjoy Candida Höfer, Jeff Wall, Jānis Avotiņs, just to name a few. Currently, Thomas Ruff is on until November 13.
Mehr zu Ausstellungen