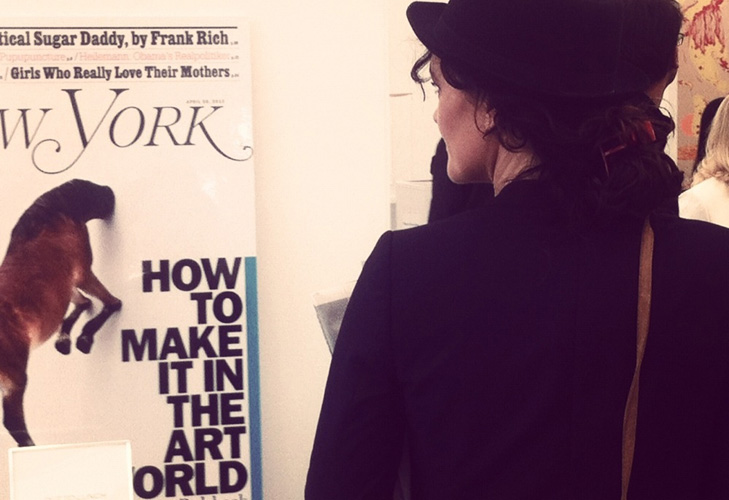 FIRST CONTACT WITH THE DIGITAL ART MARKET
In our article about the Future First landscape of the new digital art scene, we did our best to provide you with an overview of today's online art business. Specifically, we picked two entrepreneurs from Berlin`s online art scene and asked them about the highs and lows they'd experienced on entering the business, the challenges they'd faced selling art online, how they dealt with them and, finally, what advice they'd give others on how to set up a winning business model.
Meet Karl Philip Prinzhorn, the co-founder of ARTUSIAST – an online art startup that sells works from renowned artists, for a new generation of art enthusiasts and collectors, in collaboration with auction houses and select art dealers. Through content called "Curated Collecting" they offer support from art historians and inspiration through interviews with collectors.

SELLING ART ONLINE IN COLLABORATION WITH AUCTION HOUSES
Karl Philip, how did you come up with the idea for ARTUSIAST and how long did it take the team to develop the platform?
The initial idea for Artusiast was developed in a playground on Prenzlauer Berg last summer. That's where I first met Kilian and Alice Seldeneck, both auction house professionals. Back then I was a consultant for McKinsey and wanted to buy a present for my wife, who had just given birth to our second daughter. Not having slept for days I was looking for a convenient online transaction. Ant this is how we got to talking about the online art market started.
But the most important development happened after Christian Boros has joined us as co-founder. That was when we changed the question "How can we sell art online?" to "How can we communicate passion for art on the web?". We started collaborations with collectors offering guidance on our website.
Can you explain your business model in a few words?
Unfortunately, we cannot live on passion alone. We operate an independent and curated marketplace for art sold at a fixed price. We collaborate with auction houses, selected galleries and edition houses to offer artworks within a € 500 to € 50.000 price range and income is generated through a success-based fee model with our partners.
Some forecast say that art online sales will double by 2017 to 1.6 Mrd €. From your experience, what does sell on online platforms and what doesn't?
I have a very simple answer – overpriced art does not sell online. This is also true in the offline art market but it plays an even bigger role for the online buyer. The Internet has immensely empowered the online buyer in this respect. Another important aspect is risk. Spending more than € 1.000 over the Internet is a huge step for almost everybody. If the customer is certain that he is buying an artwork from a trustworthy source, and knows that the artwork can also be resold later, as it was already part of the auction house market, this reduces risk for the buyer. We believe that both price and risk are extremely important for the online art market in the future.
What is the biggest challenge you are facing right now?
Artusiast is an independent global platform. To fulfill the requests and needs of our online customers we need to offer a wide range of quality artworks from an increasingly global art market. Therefore it is hugely important for us to grow our partner base internationally. During the first months of operations it was extremely difficult to get international auction houses into a meaningful dialogue. Auction houses haven't changed their business model for generations so it is not the easiest conversation when you try to tell them that the art market will change fundamentally in the next 10 years.
This is also why we are so proud and happy that, just last week, we had two international partners sign up with Artusiast. The first, Farsettiarte, is one of the largest Italian auction houses. They will begin offering selected artworks online with Artusiast in the coming weeks. The second is Ink Tree Editions, a Swiss-based edition house that already offers a selection of their limited edition prints on Artusiast.
FIRST CONTACT WITH THE DIGITAL ART MARKET: COLLECTORS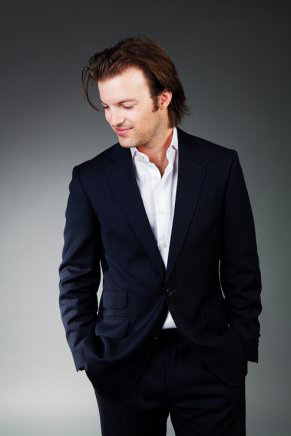 When LARRY'S LIST launched last year it felt like an experiment. Founder Magnus Resch was definitely breaking a taboo when he published the first online database that gives insights into private collections. On LARRY'S LIST you can browse through profiles of international art collectors and find out which artists they have bought and how they put their collection together.
Magnus, how did you come up with LARRY'S LIST?
When I was opening my own gallery a couple of years ago I was planning to buy address lists to find potential clients. But I couldn't find any such lists. You find them in other markets but there is nothing like that for the art market. So it would take ages to build your collectors and every young gallery would dream of Iwan Wirth's address book.
What does your business model look like?
You get the full profile of collectors by purchasing one of three options. A single profile is 19 US $ while, for 950$ per year, you get to see 100 profiles. In between you'll find our best price version for 350$ per year that provides you with access to an unlimited number of profiles. As our profiles are constantly updated it makes a lot of sense to work on a yearly basis. Our researchers scan collections worldwide and especially in Asia where there is strong growth and a constant change in the collections.
This post is brought to you by the Vodafone Firsts programme. The company supports your Future First idea in your field, be art, design, fashion or technology. Pitch your #First today.