My recap of Zona Maco
Re-emerged out of a deep meszcal ether I can truthfully say: Mexico City is a buzzing metropole and its art scene is a firework display of professionalism, courage, playfulness and mad talent with a lot (and yes some without) beards. 
Zona Maco has just ended and an unprecedented calm is flowing trough the 22-million people city. After what felt like 5 weeks, might have been 5 days, of art mayhem, incredibly good food, and insanely mean parties (thank you Le Baron, thank you Archipiélago!) – it is time to recap,
Mexico has always been on the art radar.
The murals, Frida Kahlo and Diego, the Luis Barragan houses, the psychedelic sculptures of Oaxaca… art has been essential in the political discourse, in the fearless celebration of death and as a strong voice against corruption. As such, it comes hardly as a surprise to find this year's Mexican art fair season kicking it off with a BANG.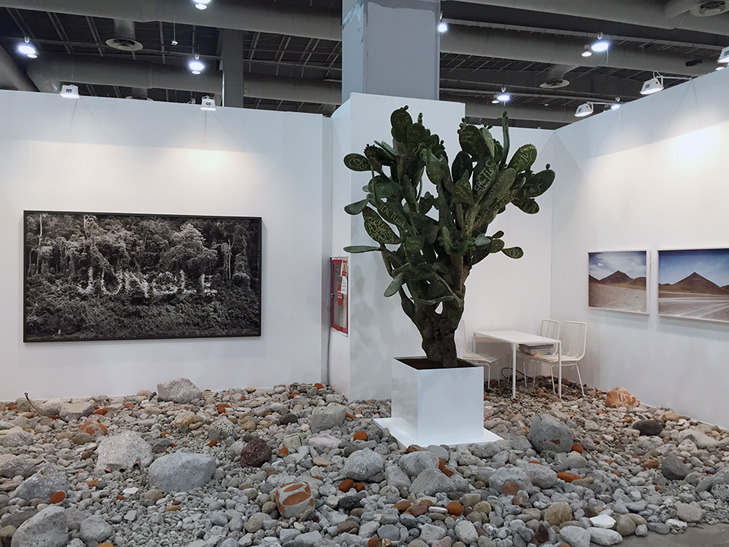 Let's start with the core: Zona Maco has been around since 2002 and is one, if not the biggest art fair in Central and South America. 2015 marks my first year at the fair and judging from the many familiar international faces around me I can tell that I'm not the only one drawn to this vibrant place. From Berlin, I find Duve gallery presenting works by Roman Liška, Jens Einhorn and the local artist Debora Delmar Corp. in the new proposals section. Not far down the aisle, Alexander Levy has teamed up with André Schlechtriem for the phenomenal installation KUNST of Julius von Bismarck and Julian Charrière.
Learn more about those young successful artists in our interviews: Julius von Bismarck und Julian Charrière – Der Mann fürs neue Erdzeitalter.
One aisle over throws me straight back into Barragan's colour palette, as I am drawn into the works by Peter Alexander, Judy Chicago, Mary Corse, Ronald Davis, Laddie John Dill, John McLaughlin, Eric Orr, Terry O'Shea, Helen Pashgian and Ken Price all represented by New York based art gallery Nyehaus.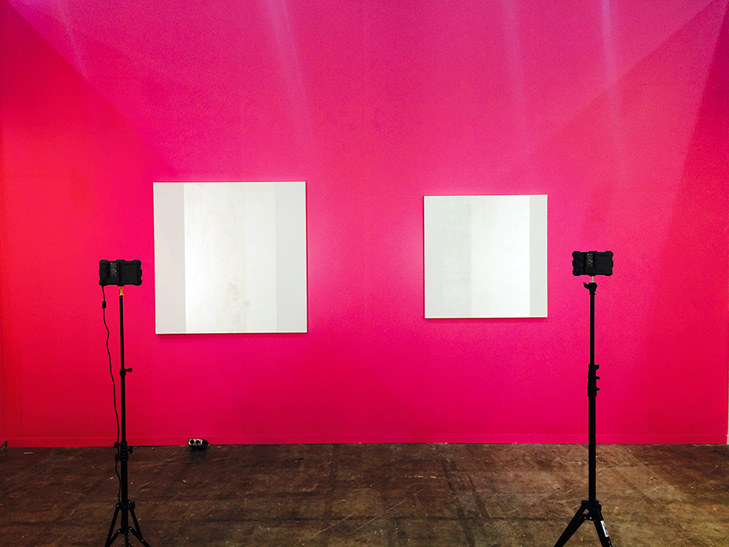 Further down, I run into Polina Stroganova, a fellow ex-Berliner and now the director of Proyectos Monclova with their, and here I quote, "kick-ass" booth showing contemporary Mexican art. Later on in the week, it will be the Simon Fujiwara works at the Moncolva space that will truly capture me and still later in the week, the lunch at Casa Prieto López that will bring my Barragan themed visit to a complete circle. 
Oh, and there is so much more! As the account of the full scope of this week will most likely burst your attention span and/or fill you with 50 shades of envious green, I shall stick to the highlights: 
Salón Acme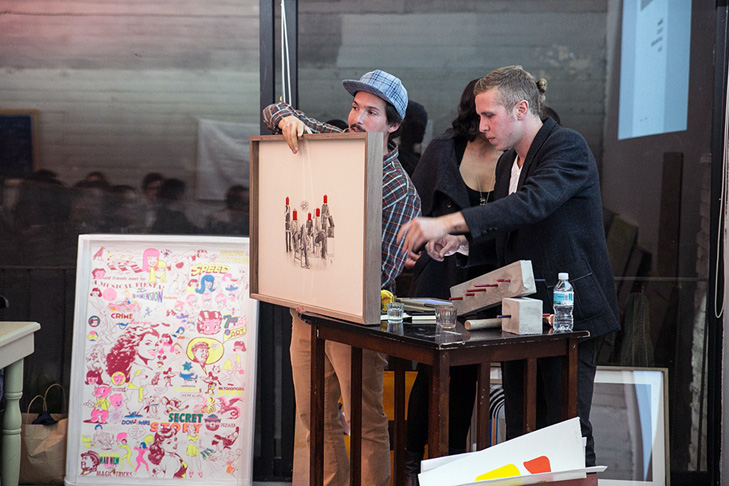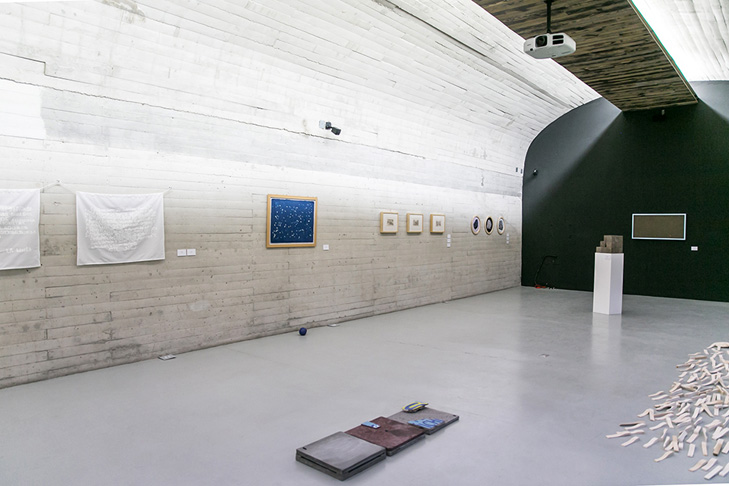 Located in what is usually the office space of Archipiélago, a group of young movers and shakers who aim to make a change in the Mexican cultural scene through a mix of parties, festivals and art, Salón Acme is a fully sponsored art salon in which 100% of the art sales go straight to the artists. On my visit here, I am met by Pepe Islas Cervera, one of the founders, who not only infects me with his contagious enthusiasm for the project but also presents me with fresh and energy-laden works by emerging Mexican artists that eradicate what little doubt I had left that this is now the place to be in this latitude.
Then there is Material Art Fair, now in its second year.
An art fair that exudes the spirit of a pre-party get together of some of your best friends. With its strong North American gallery attraction, this impression might actually not be so far from the truth. At Material, my medal for favourite booth goes to New Galerie (Paris/NYC) and their works by Sean Raspet, Nico Colón and Dora Budor.
There are a whole lot more exhibitions and spaces that are worth mentioning. There is Yautepec, run by Brett Schultz, also one of the founders of the Material fair. Lulu, a very new space that can also be found at Material and is run by curator Chris Sharp together with the artist Martin Soto Climent. But let me finish this article by zooming in on one of the more experimental out-there spaces that also marked the end of my marathon. 
No Space at Bikini Wax presenting "Raking The Though" a group show curate by LA based Keith J.Varadi. A show that demands commitment of its visitors. Not only does it hide well, but also, being located in the punk private home of 5 young Mexican creatives, it is the furthest you can get a away from any notion of the white cube. Once entered, you are confronted with an insanely loud video piece by Skip Arnold, works by Andrew Choate, Ben Gocker, Michael Kennedy Costa, Davida Nemeroff and Megan Plunkett, all mounted pretty non-conservatively in the most unlikely spaces of the building but somehow managing to create a coherent impression. The two spaces have teamed up only recently and in terms of artist run spaces, this is as real as it gets.  
To sum it up, my brief but intense visit to the Mexican art world shall continue to reverberate in my system. Not only because of the versatility of the art works but also because of the hospitality, the openness and generosity of everyone I have met here. Thank you very much everyone. Mexico, que buena onda!
Text: Sophie Weiser is an art agent who connects artists, art residencies and art projects between Berlin and Mexico. You can email her here http://www.sophieweiser.com/