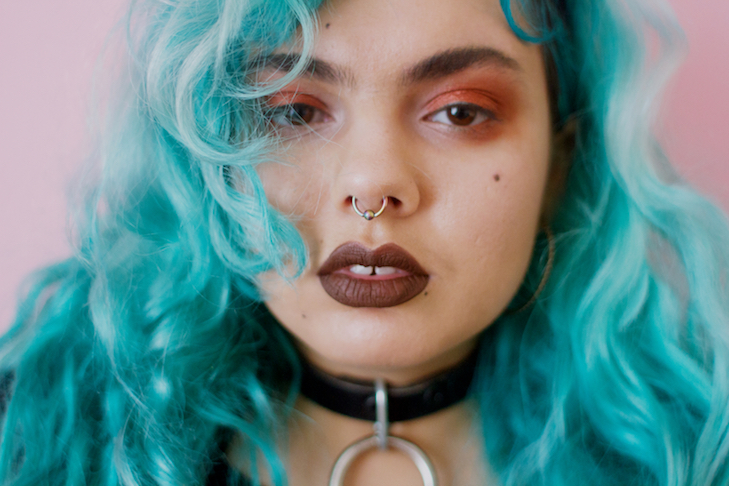 Laurence Philomène, 23, is a Canadian photographer, mentored by Ivan Shaw (excutive photo director at Vogue), known for her fascinating colorful aesthetic. In her work, Laurence uses color theory to explore powerful themes such as femininity and gender identity. Her new ongoing series "Non-Binary portraits", is the result of Philomene's active desire to challenge the under-representation of non-binary individuals, by portraying her friends the way they'd ideally want to be seen.
The series has been featured in magazines such as Broadly, CBC arts, The Independent and more.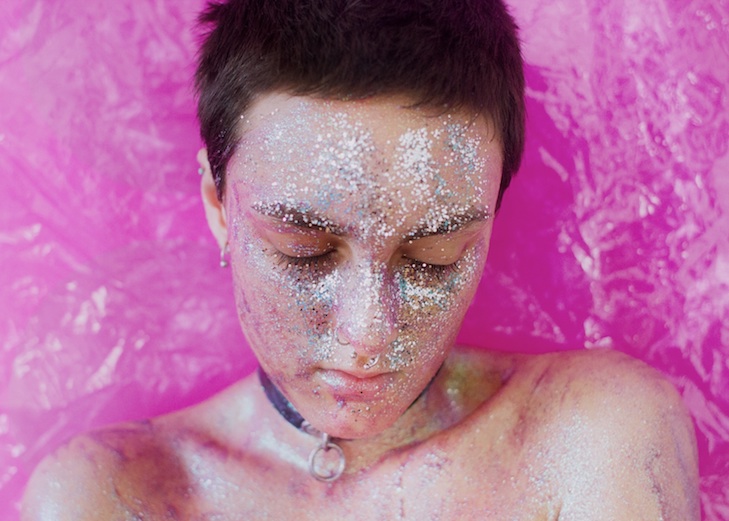 Laurence Philomène herself describes her approach like this:
My aim with this series is to showcase a diversity of trans & non-binary experiences that tend to be under-represented in mainstream media & give non-binary subjects agency regarding how they are represented. It's also an opportunity for me to document my friends & their unique style & point of view. As someone who identifies as non-binary it's obviously a very personal topic for me but I wanted the photos to go beyond my own identity and really be a collaboration between me & the models.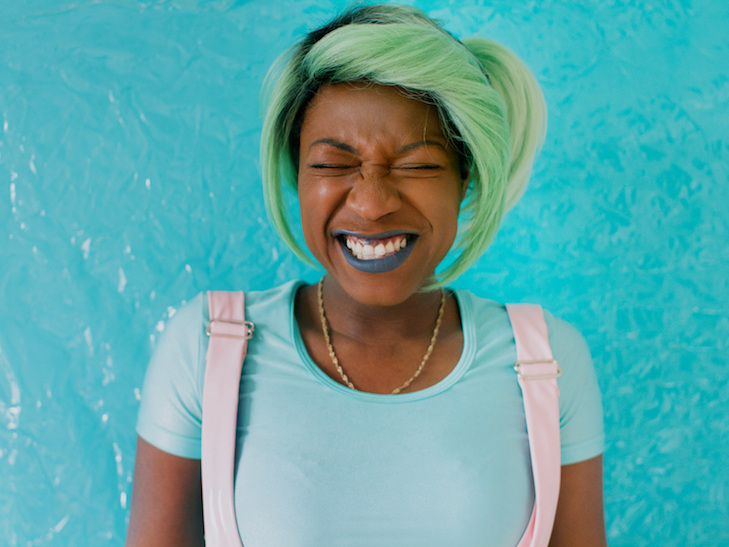 In addition to the exhibition, Laurence will be giving an exclusive workshop at Blogfabrik, on saturday may 20th where she will be sharing work tips and discussing about gender identity and her own experience as a non-binary individual with the audience.
So be there or be square!
Curated by GIRLS presents Non-Binary Portraits
When: May 19th – May 31st, || Opening: Friday May 19th, 2017 – 18h-23h
Where: at CoGalleries – Torstraße 170, 10115 Berlin
 Workshop: Blogfabrik – Oranienstraße 185, 10999 Berlin When: Saturday May 20th, 2017 – 12h-15h
www.curatedbygirls.com || www.laurencephilomene.com || www.cogalleries.com