Joseph Roth Diele 
It's a windy friday – midday. I enter the place with contentment and the feeling of discovering a warm german bistro. You can tell at the very first glance that this brasserie has a story! The truth is that the owners had read a lot of Joseph Roth Diele and discovered he had actually lived next door of this place. This surprising anecdote – the Austrian jewish writer was said to have always lived on the move from hotels to hotels – was enough to convince them to buy the place in 2002 and name it after the author. After accommodating the space – getting rid of the coffin left inside, etc – in a simple and welcoming wooden restaurant/ bar, they started serving typical german dishes with an authentic vibe still alive today. 
Who is eating there
People working near by come for lunch time while tourists generally show up in the evening. Regulars (70% of the clientele) are between 30 and 50/60+ . Some of them even come everyday! A faithful habit which fuels the place with a true soul. The feeling of authentic, simple and true shelter is definitely also spread by this routine. It attracts people looking for a humble yet qualitative service. A way to share a good time between friends, colleagues, with a client …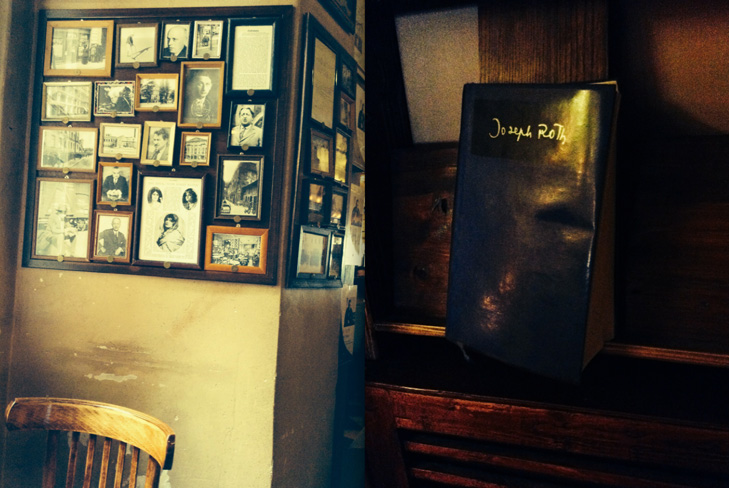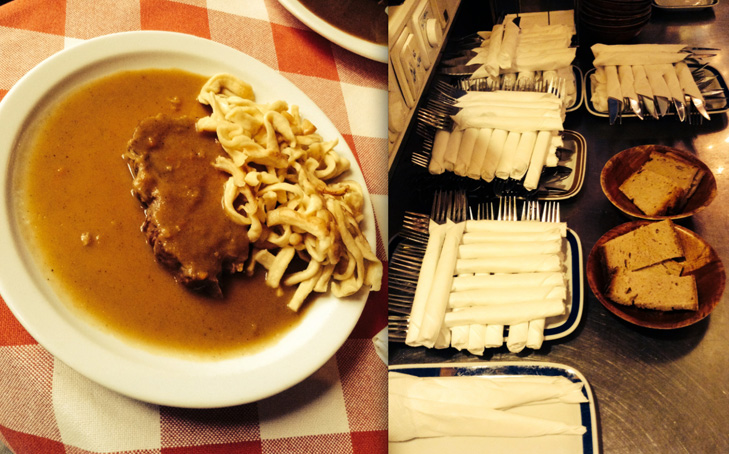 What do they offer
We make simple things as good as possible
that sums up the spirit and food offered here. None of them are originally professional cooks and that's what makes it special. This deep belief, Christian – one of the owners – shares it with his partners and they all give with their heart by cooking as for friends. We like this state of mind and the train-station ambiance of it: big old clock above the door, a diversity of people on their way from and to somewhere. A constant friendly flow which let us believe of a lovely routine. The kind of place where they'll easily add a stool at the end of the table to have everyone around the table … 
Our favorite dish
The very simple yet deliciously warming up … Feels like a grandma's recipe, full of tenderness (meat) and softness (bouillon fume with carrots a la vapeur). You'll also find your load of traditional german dishes with all sorts of meat en sauce, Shweine bratten mit spatzle, remoulade, … And famkuchen after 6pm! Dessert wise, the creme caramel is highly recommended! Should take you back to your childhood … 
Prices
You will eat generously and well for a fair price – that's the idea. It is not organic, seasonal … but regional yes! Although for them, the ambiance and family feeling matters most. Their – supposedly – best and most expensive dish is the Rinderoulade : 9,95€.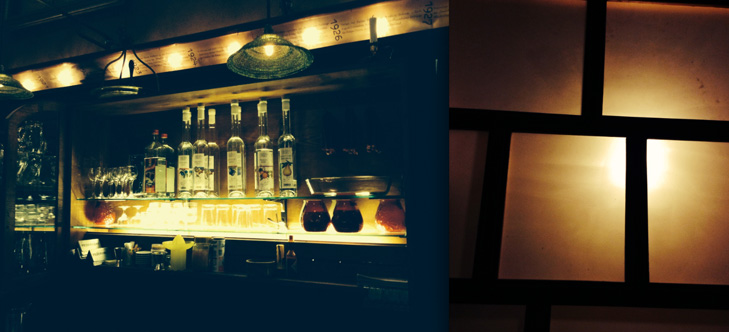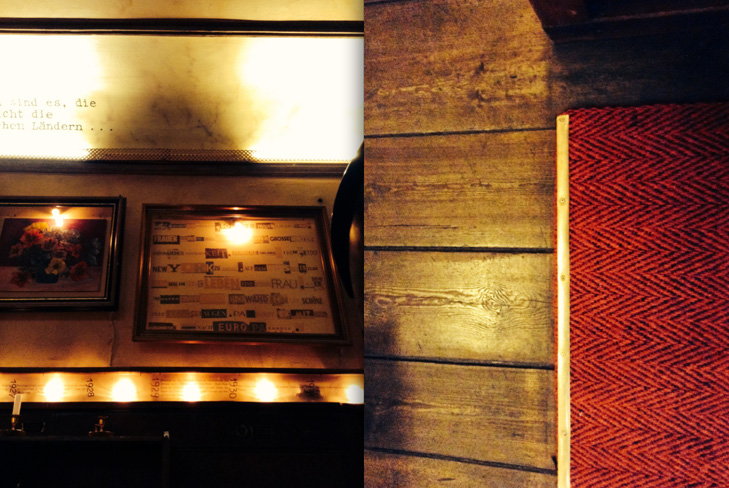 When to go there
It is closed on weekends and for private events sometimes like birthdays and regulars. Wednesdays usually host jazz concert at 9pm : a few artists come together and play …
The owner
One of the four owners started as a cook. They all still work in the restaurant. If you ask them how they picture Joseph Roth Diele in 5 years, they'll say they wish for it to keep life inside and continue endlessly.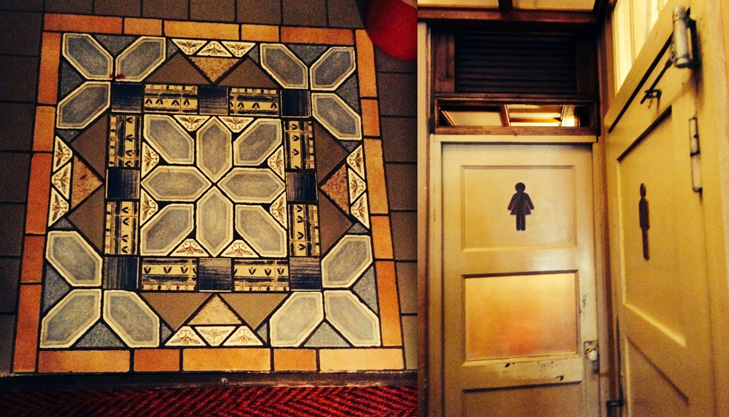 The art
The interior design of the place is signed by Pieter Punk and Liebhard Finner . Most of the decor elements were found in flea markets. It took them half a year to get all the frames and create the collages (each letter of the alphabet cut in newspapers), writing sentences of Joseph Roth Diele. 
Text & Photos: Marie Polo