Richard the Restaurant
Richard the Restaurant is a gem situated in a somewhat awkward part of Berlin. It is about a five minute walk from Schlesiches Tor on Köpenicker Strasse. During the day, sunlight shines through stained glass of the building's original windows, casting different lights across tables and onto art on the walls. Art appreciation is behind the decor and the dishes, attracting a very diverse crowd of art lovers, food lovers, international guests and regulars.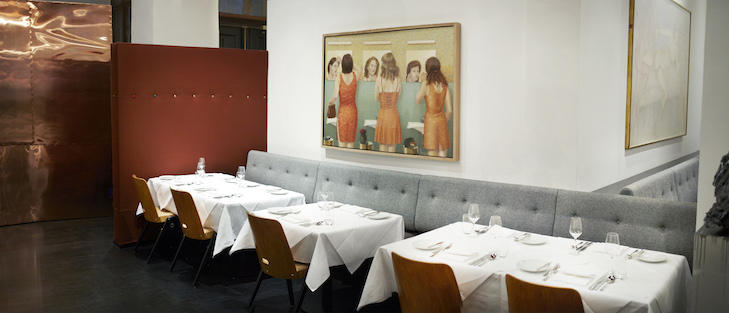 Köpenicker Hof, a beautifully restored 19th century Gründerzeit era building, was always designed for restaurants. It has had a rich history in entertainment and gastronomy, including a dance floor, a cinema, a bistro and pub after the second world war, a punk club in the sixties and seventies and a shisha bar in the nineties. The owner of Richard, Hans Richard envisioned something uncrowded for his restaurant. After entering the room, the now restaurant, he knew it was the right space for his ideas.
Öffnungszeiten
Tue–Sat from 19:00
Adresse
Köpenicker Straße 174, 10997 Berlin
Email
Webpage
Informationen
Price range for the menu €58 - €98
Kartenzahlung
Amex, Visa, EC, Eurocard
Two seasonal eight course Menus each month
Richard offers two eight course menus to its guests – vegetarian and non-vegetarian. The menu is of course very seasonal, but also changes monthly to keep its loyal regulars surprised and avid for more. Our menu included marinated foie gras with fig and tarragon, 64 degree egg with sauce of béarnaise and black truffel, celery in the salt crust with black sesame, sole grenobloise with spinach a la creme. For a main we had wild duck in two very unique courses followed by their famous monte carlo dessert. Head Chef Till Bühlmann is responsible for the kitchen, which received its first Michelin Star in November 2015. The modern-inspired classic dishes on the menu, like the walls of Richard, are a steady changing exhibition.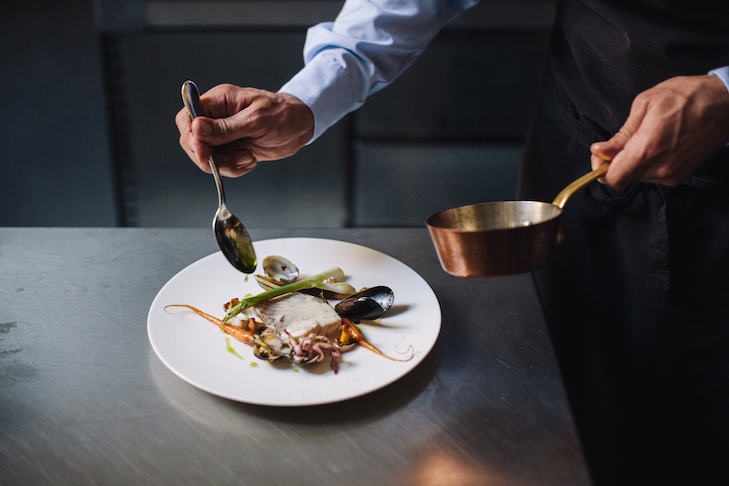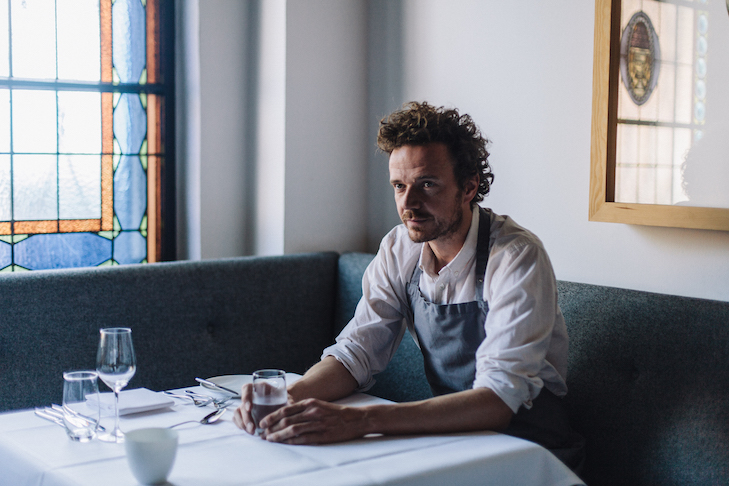 Mr Richard Himself
Swiss born Hans Richard studied at the Academy of Art and Painting in Basel. His parents owned a hotel and restaurant and he talked about cooking and food with his mother in the kitchen. Whilst studying art, he led a second life working in a restaurant and learning to cook; taking home leftover bones and produce in order to make stocks and sauces. Sauces have always been a passion of Mr Richard's and this is a very special part of the menu, especially in the main course. In fact every dish, as diverse and creative as they are have that in common.
Mr Richard was the host of his restaurant when I dined which added to the unique experience. His love for art and food conceived his restaurant's concept and with certain expertise from his architect Lisa Kadel and head chef Till Bühlmann, his restaurant was born.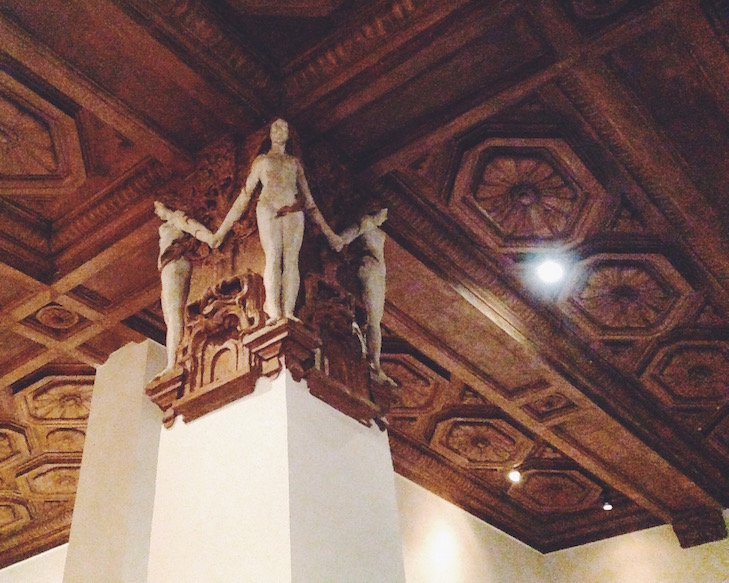 The Art and Decor at Richard
Just like the windows at Richard, the ceiling is also original but a far from tender display of design. It is beautifully heavy and dark carved wood, contrasted by white walls. Hanging from this ceiling are bubble-like coloured glass lights, designed by Mr Richard, and manufactured by a Christmas ball manufacturer in Thuringia. I couldn't help but look up at the details of the ceiling, and look around at the incredible space of Richard. I was surprised by some of the porcelain, as bread was served in a Japanese wabi-sabi style dish which celebrates imperfection.
The art featured on the walls include a sculpture and a very prominent, indirectly provocative piece by Pierre Klossowski. Many of the pieces of art, the dishes and Hans Richard himself permeate subtle playfulness with sensitive character. Dining at Richard is an incredibly beautiful experience.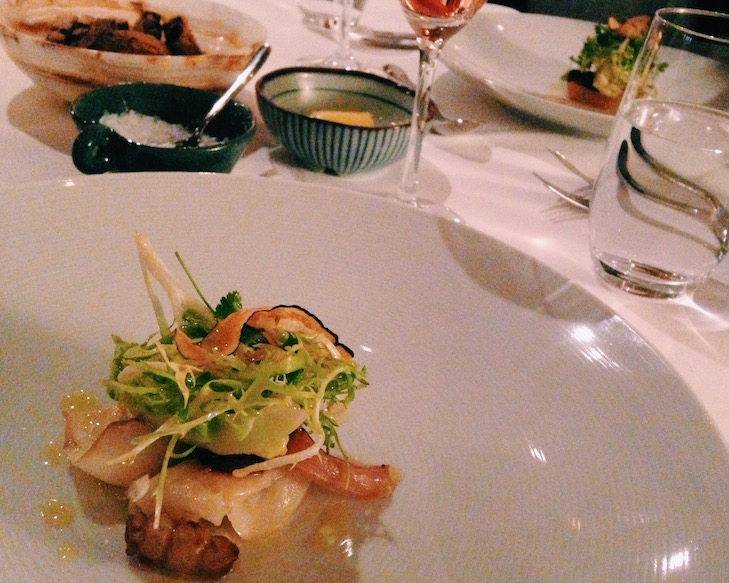 Celebrate New Year's Eve with Richard
The New Year's Eve menu at Richard this year is especially festive and well thought out. From seven o'clock pm guests are greeted with champagne on arrival, belon oysters afterwards and delicate dishes with matching wines follow until the countdown to the New Year. This makes for a night of decadence; Richard style.
Written by Sheridan Butler. Photographed by Robbie Lawrence, Tim Fulda and Sheridan Butler