Roamers – A Beautiful Conceptual Brunch Place
Roamers, being such a visually enticing place, has catered not just to locals of Neukölln but roamers from around the globe. It is more than a beautiful space serving exceptional brunch; it is a very well articulated conceptual café. Roamers made me feel like it welcomed diners home after a nomadic trail. The kitchen focusses on creating quality dishes that nourish with attention paid particularly to details.
The café is small but full of artefacts and treasures that have been collected by the owner wherever he has travelled. His taste is suggestive of American culture as he is very visually inspired by what he saw during his travels in California and in Portland. Amidst the lush greenery inside is a collection of artefacts hanging from handmade structures. The owner of Roamers, Flore used his hands and imagination in order to exhibit his concept.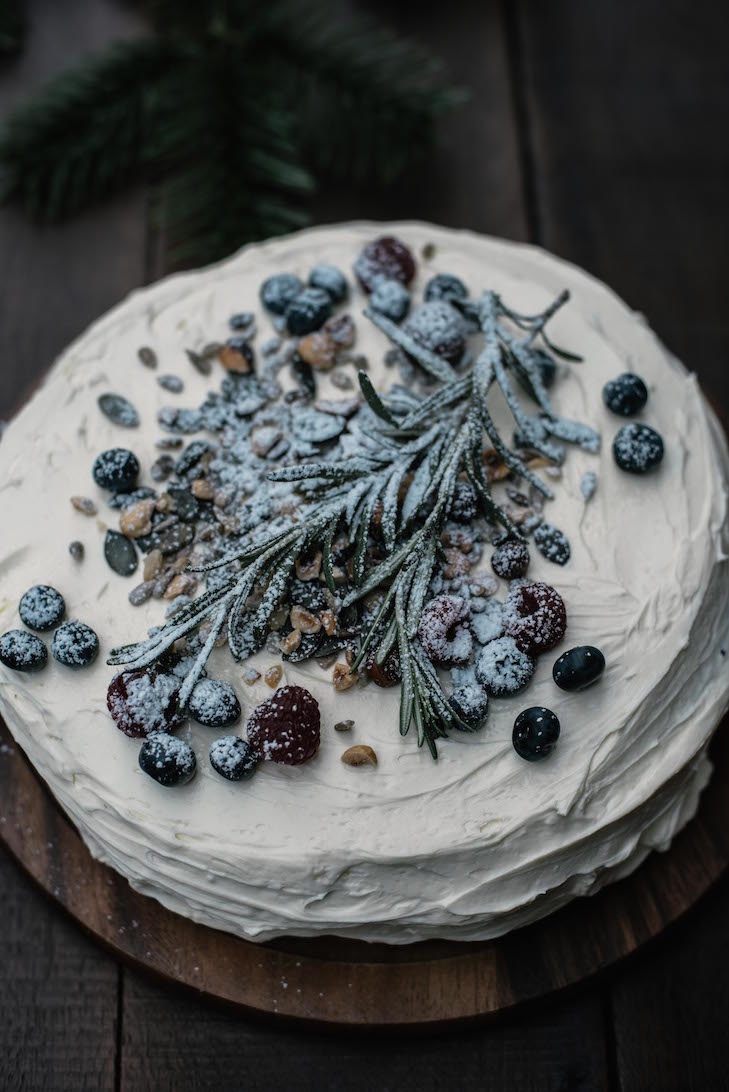 Adresse
Pannierstraße 64, 12043 Berlin
Öffnungszeiten
Tue–Fri 09:00–19:00
Sat–Sun 10:00–20:00
Email
Informationen
Price range
Brunch from 4.00€ - 10.00€
Webpage
Roamer's Fresh Seasonally Wandering Menu
A roamer is someone who walks about, wandering, without a fixed direction. Almost everything on the menu is something that can be eaten outside in nature. Every dish looks as though it has been adorned with fresh forest gems picked along the way. Even beetroot lemonade is garnished with a forest of thyme, rosemary and mint.
The owner, Flore, encourages people to eat their greens and serves his egg dishes with a delightfully presented side salad which changes with the seasons. In fact the whole menu is especially seasonal. I was lucky enough to go at the beginning of kale season in Germany. I was served a mountainous rectangle dish full of Kale – it looked so enticing that I wanted to swim laps in it. Reminiscent of a caesar salad, the dish had me saying out loud, "Ah ha! So that's how you make a Kale salad."
Our Favorite Food at Roamers
The Roamers Black Bean dish I can recommend highly also due to its subtle campfire-like smokiness. It is brilliant with bacon and avocado on the side. The culinary crowning moment for me that morning though, was my first bite of the Blue Cheese Harvest bread. Usually, the combination of apple, blue cheese, walnuts and honey is heaven to me but this had an added thoughtful touch; a fragrant infusion of rosemary.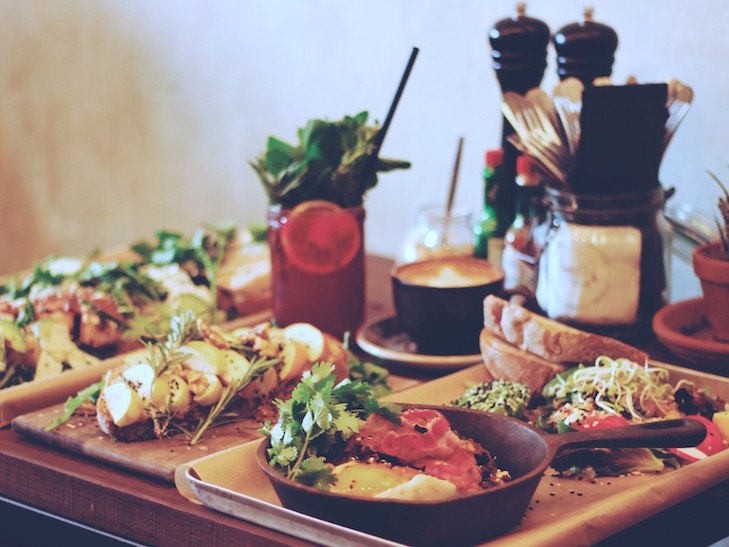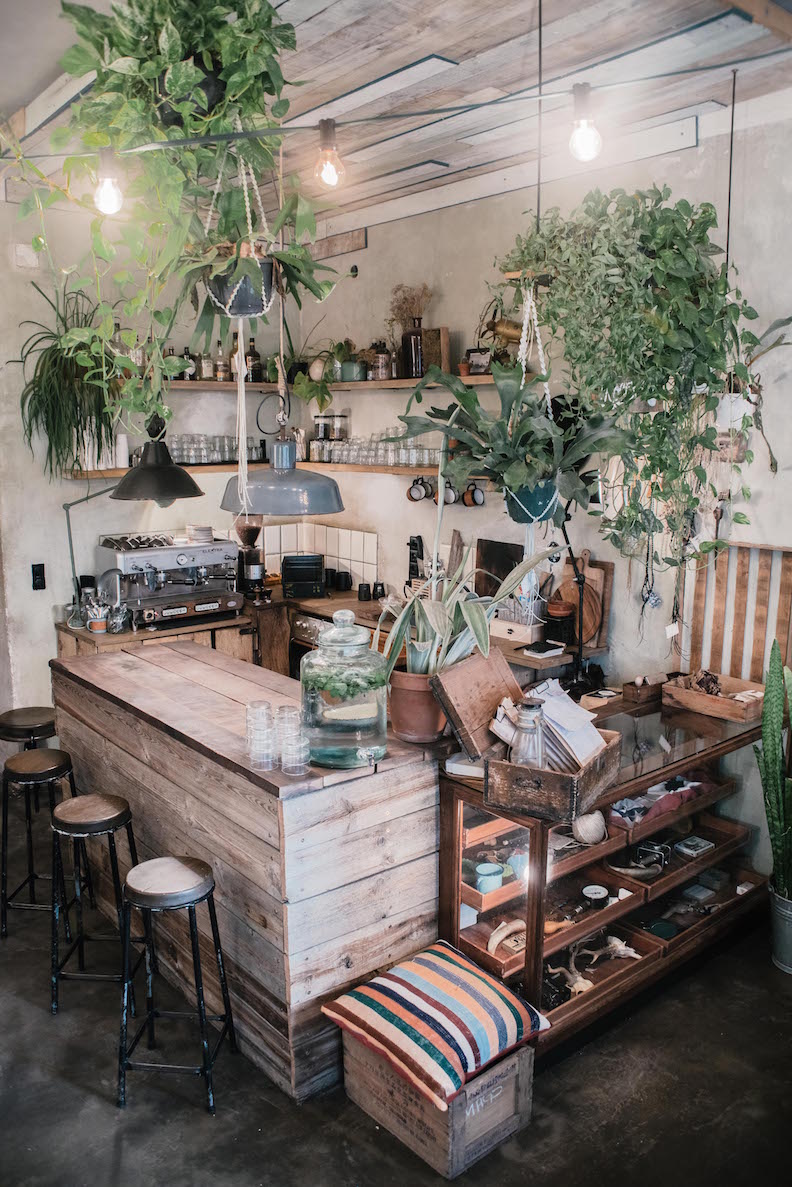 Breakfast is the Best Time To Go
Bountiful, beautifully presented breakfasts make Roamers an incredibly enticing place to start the day and it is known for its breakfast dishes. Everything is prepared daily which makes breakfast time even fresher. Is there a better way to start whatever type of day you're embarking on?
Behind Roamers – The Owner Flore 
My date with Roamers was on Flore's day off. However he openly invited me to his beautiful abode for a cup of tea and a chat. His place was so very similar to his cafe although much larger and with more artefacts whispering his prominent style. A banjo hung alongside maps, hats and hanging plants. Flore explained whilst picking up personal items,
I am really into beautiful things, even when you have scissors they need to be beautiful and made of quality.
He grew up in nature on a pony farm in Germany and a lot of things from the farm feature in the cafe. He also spent a lot of time in the States but ironically, he doesn't seem to be a wanderer and if he once was he was a wanderer on a mission, knowing that what he learned on the way (or collected on the way) would be beneficial for where he is now. All those who come to Roamers experience the testimony of an idea brought so well to life. But watch this space closely as Flore's journey continues.
I have more ideas than the size of the cafe.

Interior and Art
Roamers breathes its style through everything in the cafe. Its decor has made it very popular on Instagram, hence the visits from international art and design lovers. This has led Flore to open a tiny shop inside his tiny cafe selling textiles and pieces from a local designer known as Bohazel and high quality leather products by Ondura. Like each photo of Roamers posted on social media, each dish is an artwork in itself.
Written by Sheridan Butler. Photographed by Sasha Kharchenko and Roberto Satta