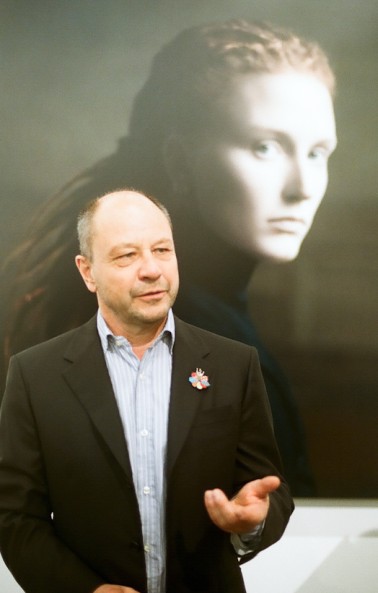 ART I BOUGHT RIGHT NOW
// The newest art work in your collection Photographies of Taryn Simon
// The reason you bought it I'm following her work since the start of her career
ME COLLECTING
// The moment you realized: I want to collect art When I met Joseph Beuys
// The best thing of being a collector Permanently being curious.
// The worst thing of being a collector Permanently running out of money
// What did you once hold true for your art collection that changed over time? For a collector of contemporary art the focus to art has to change constantly.
// Is there something you always have to defend about your collection or collecting art? Yes, the wide variety of my collection.
// Your favorite time of day / night Normal employees working time plus 8 hours.
ABOUT ART & THE ART MARKET
// Why is art so personal but at the same time related to a lot of people? Art is a human experience.
// Three contemporary artists that will still matter in 5 years? Gerhard Richter, Taryn Simon, Ged Quinn
//Your feelings when entering an art fair? Excitement
// One thing you could change about the art market – what would this be? The art market is a free market so someone has to accept it, otherwise you have to find another value system than money.
 // One digital art market platform / project you like Artprice.com
// The next exhibition we need to se "Gerhard Richter. Panorama" at Neue Nationalgalerie and "Gerhard Richter – Editions 1965-2011" at me Collectors Room