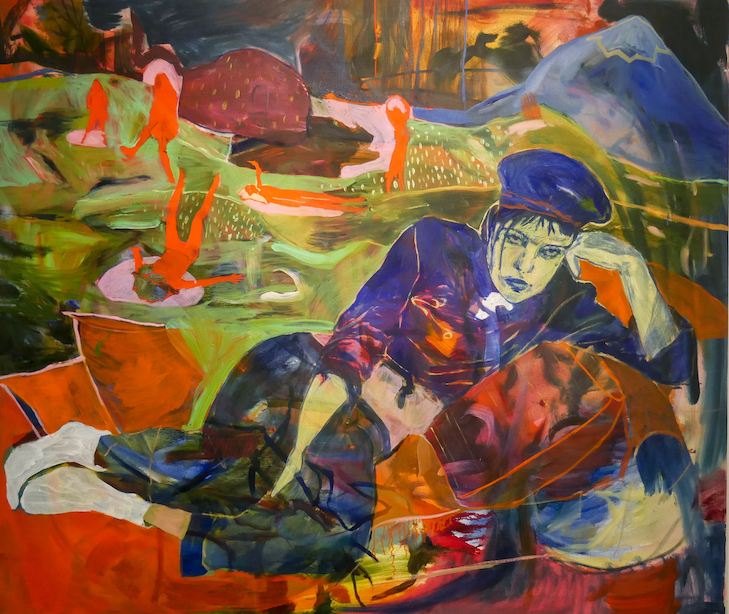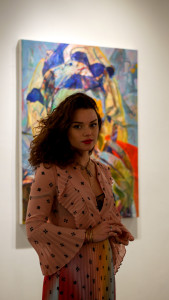 Caroline Eleanor Absher is a 23 year old artist living and working in Brooklyn. Her work has been shown in 13 New York City exhibitions since 2014.  Her first solo show in New York, Home is a Green Dusk opened in April at The Storefront Project in the Lower East Side. She recently participated in the group exhibition in honor of International Women's Day at One Art Space, a gallery in Manhattan's downtown area. Her second solo show, Always Like This, opened at One Art Space on November 6th, 2017. You can visit the opening reception tomorrow, Thursday, November 9th. Her works will be on display till November 10th, 2017.
Caroline, we´ve been following your work for some time now, can you tell us about the past few years and how living and working in New York has influenced your body of work?
New York has made me hyperaware of my influences, so I put a lot of effort into keeping a clear mind. It's really important here (as anywhere!) to find a balance between seeing as much new work as possible and staying in the loop, while removing yourself from everything and focusing on making your own stuff happen.
Tell us about your upcoming solo show and your new works, you´ve painted most of them in a cabin in solitude right?
These paintings move from darkness into light. They were created during a period of emotional turbulence and re-evaluation, during which I worked and lived in healing isolation. The physical process of building, of creation, allowed me to resist the narrative of despair, and instead to acknowledge who I am as an artist, a woman and as a soul.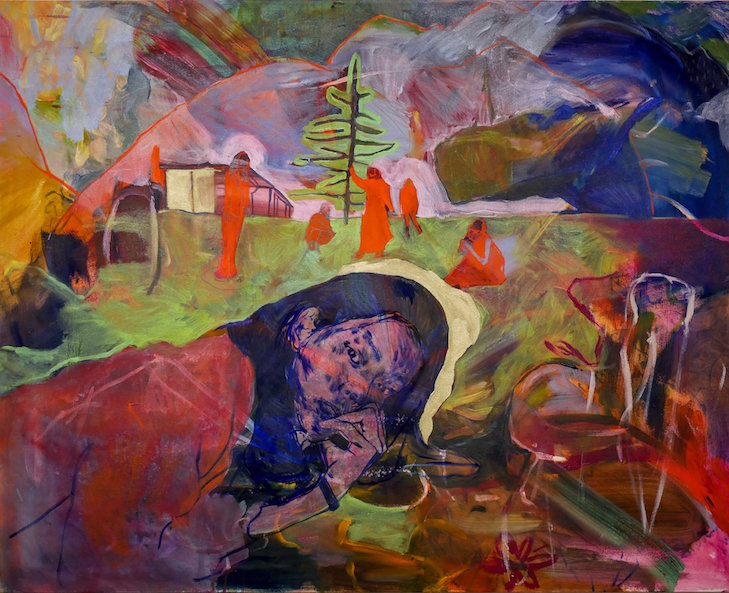 The women who gaze out from my paintings resist the male-constructed and conditioned 'femme'. Often androgynous, defiant, fragile, these women are the source of their own power.  Each painting invites the viewer into a psychological landscape, a peripheral world. Little red figures float through several works, hovering between figuration and abstraction. They stand on the threshold, liminal, neither here nor there. The subject has the choice whether to surrender or to resist them.
There is strength in reclaiming agency over a story, and these paintings are mine.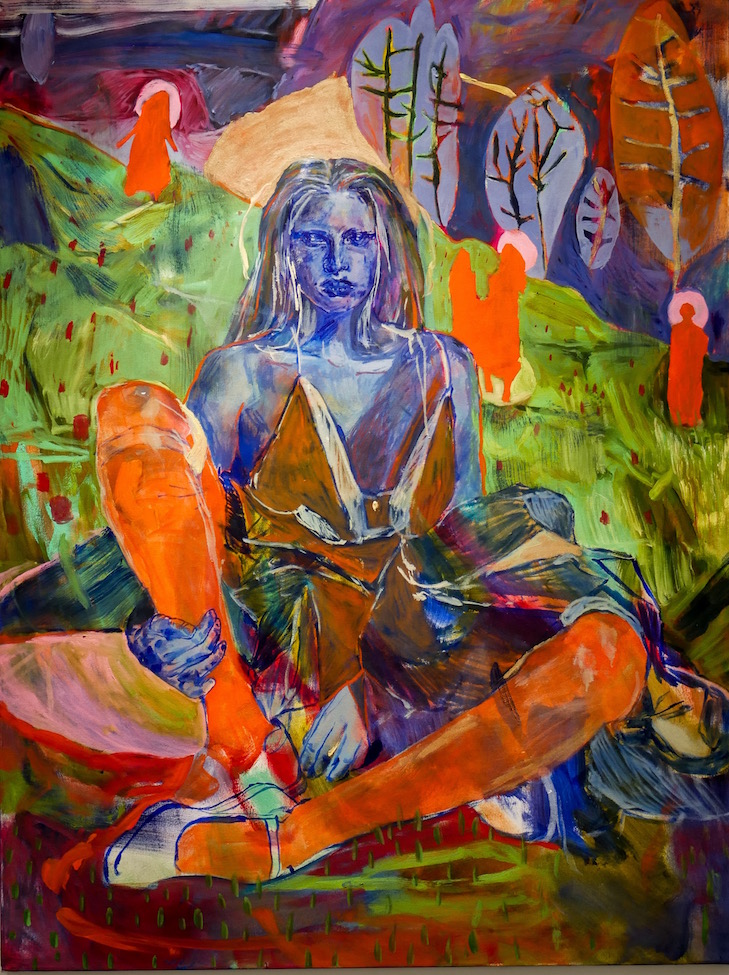 As an attractive and empowered woman who is comfortable with her body, how difficult is it for you to be taken seriously as an artist? (I can´t believe we still have to ask these kind of questions)

It isn't about men or women, or any sort of binary. The idea of bodies being sexualized over merit or intelligence is an archaic notion. Unfortunately there are many people who still believe the body one inhabits determines value, but I am unbothered. I will engage with them and try to show them a different side of the matter, based upon my education and work. That's all you can really do.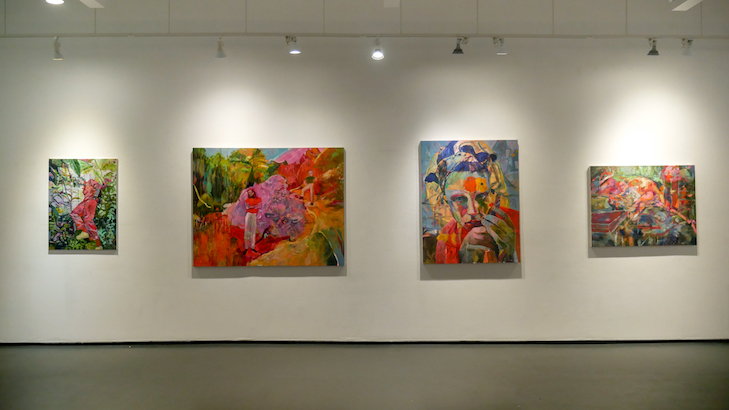 Your works have been picked for the International Women's Day Art Fair at One Art Space in Manhattan earlier this year, what does this mean for you, especially in these times?
I hope female identifying artists feel empowered now more than ever to bleed from their work.
For the show I chose a self portrait that represents a refusal to cower beneath or fear any perception of myself other than my own.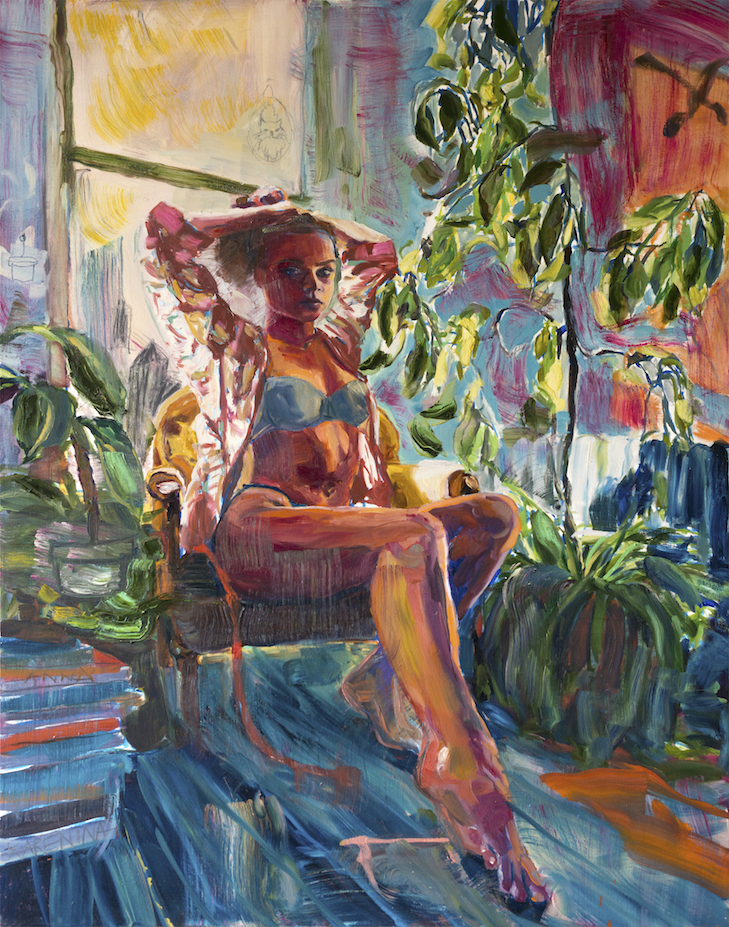 Two things which strike me are your excessive use of colors and that many works seem to be autobiographical. Please tell us about that.
Yes! The bright, whimsical qualities in my work are my way of navigating something I've found in my life that can only be described as a rejection of sentimentality, a failure to know which parts of childhood to hold onto. My intention was to go back to that child and place her here — The child who had no idea what she would be asked to do based upon the body she inhabits. The parts of us we have been told to let go of for the sake of others, for the sake of career, out of fear, it doesn't matter.
Some parts remain and I want to document them here as my life both ends and begins at the same time.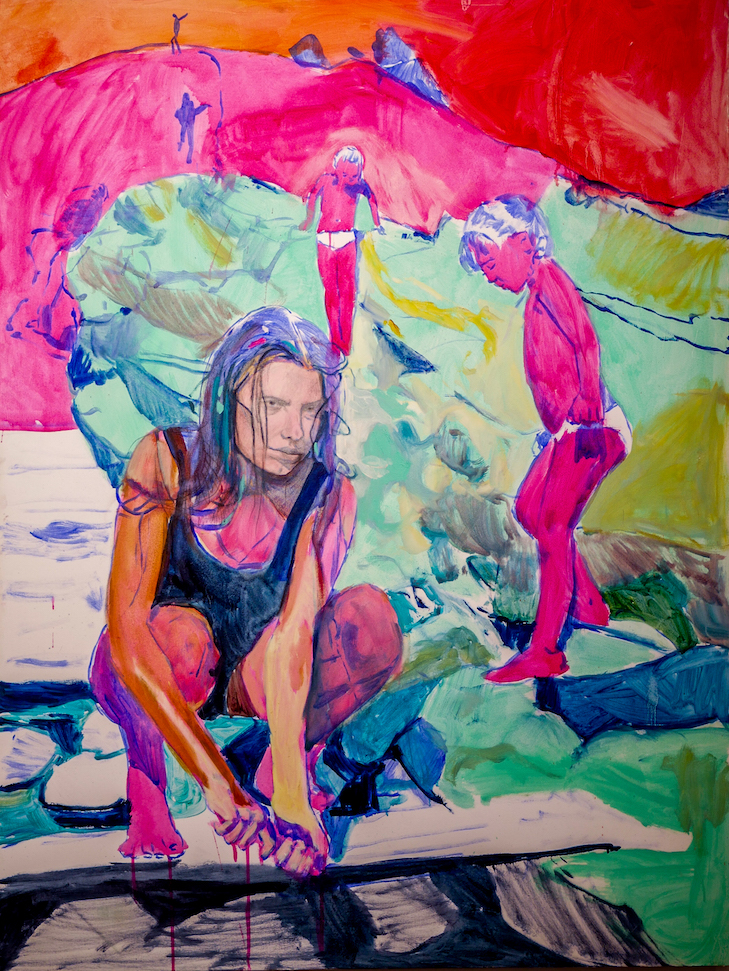 You made quite an expedition to Mount Kilimanjaro in Tanzania, tell us about your reasons and what you have learned from it!
My three brothers and I grew up in the woods, pretty much isolated from the rest of the world. We came full circle together in July – climbing Mt. Kilimanjaro together. This experience was one of the greatest of my life, I still cannot find words to describe it. I know it has certainly informed my new paintings.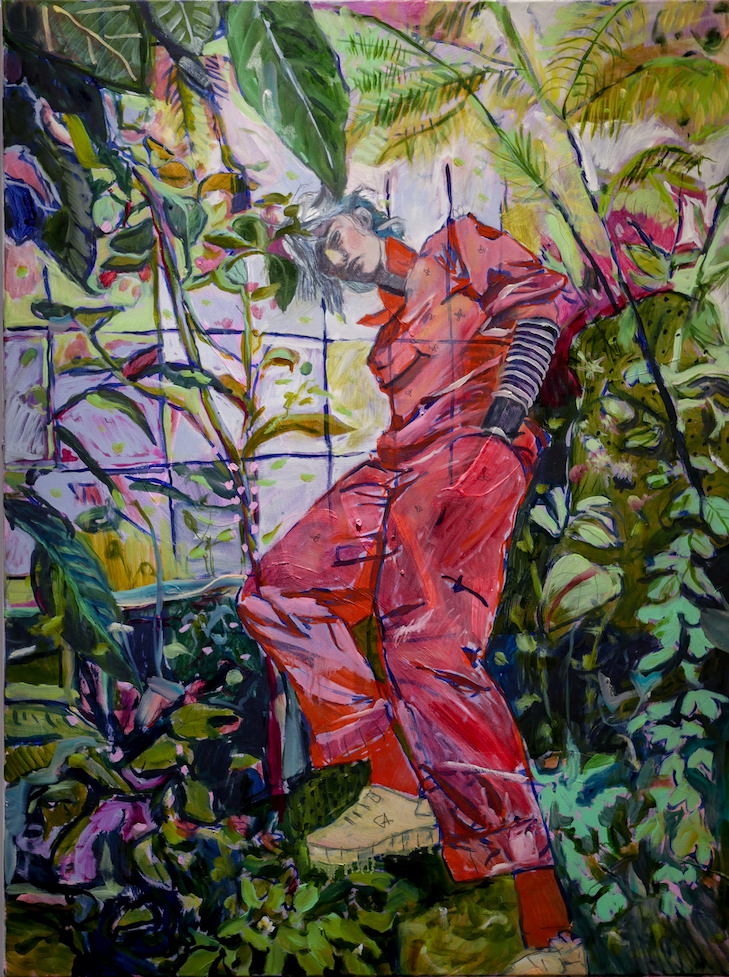 What are your future plans?
I am looking forward to working in my new studio space in Brooklyn. I'm starting a new series of paintings, and my move is to get out of my comfort zone. I want to really struggle through paintings for a while.
CAROLINE ELEANOR ABSHER
Always like this – Solo Show Opening
9th of November 6pm – 9pm
Exhibition 6th – 14th of November, 2017
One Art Space | 23 Warren St, New York City 10007
www.oneartspace.com