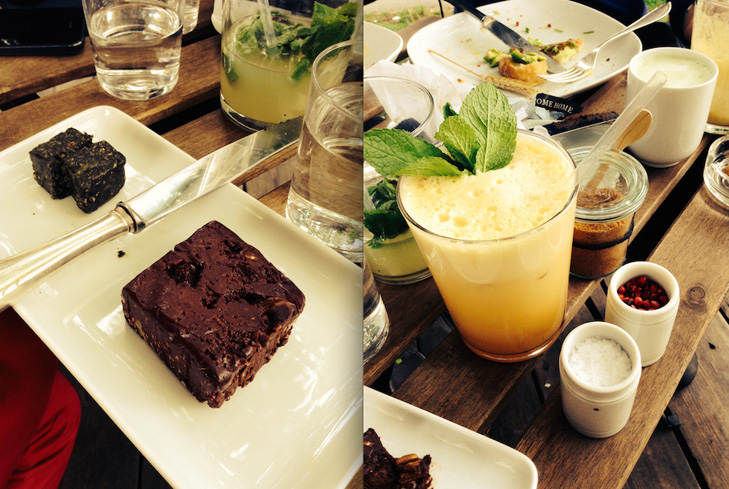 Kitchen focus
The food and drinks offered here have an overall approach, both healthy and aesthetic. The ingredients of the dishes follow the seasons and the menu therefore changes according to Nature – feeding us humans. Till the Cows come Home is not just another place following the cool vegan trend, it is an imbiss with restaurant level, serving quality with the right mojo. You can tell and taste when the people in the kitchen believe in food as the highest kind of art, influencing how you see the world and reaching you directly. 
Öffnungszeiten
Monday till Sunday 10 am till 4 pm
Adresse
Schönhauser Allee 9, 10119 Berlin
Webpage
Preise (ohne Gewähr)
Hauptgerichte 5,- bis 10,- EUR
Who is eating at Till The Cows Come Home?
Berliners and international crowd, a yoga teachers from L.A., a guy from New Zealand … coming for the food and the design. This constant come-and-go drives regulars between 25 and 45 years old, with attitude and awareness. Most generally people who appreciate quality and well-being.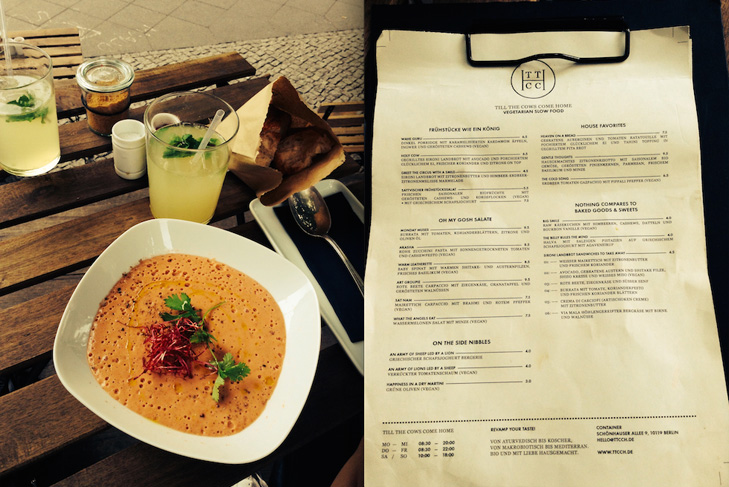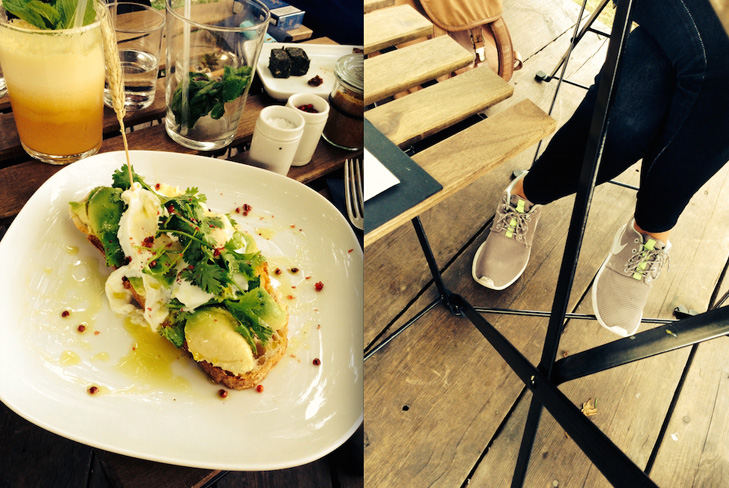 What do they offer: The menue
This team of 7 people offers good yet unpretentious service in a very simple, caring and welcoming way. Their focus on "slow food" invites for a more natural way to eat and give time to the Earth to recover. This form of thankfulness and respect is naturally instinctive but people forgot about it. Till the Cows come Home is one of the nice places to remember that and offers a 360 dergrees perspective based on this basic principle.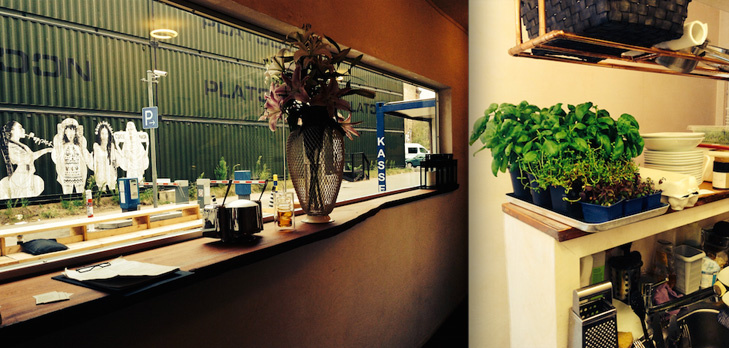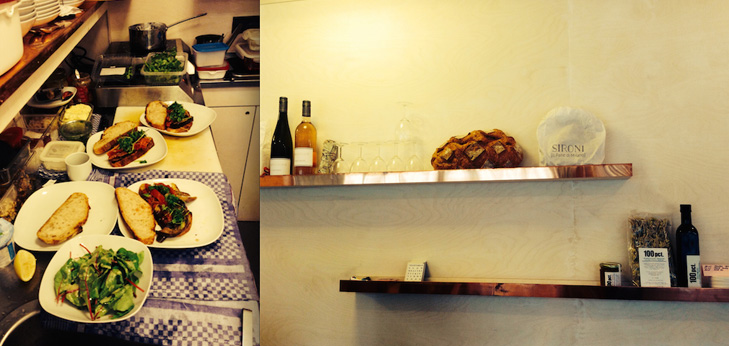 Our favorite dish
Quite a crush on the "Holly Cow": bread from Italian bakery, fresh avocado, poshed eggs and chilantro. As they say, "eyes are eating with you" … Well this composition of warm egg, generous avocado texture and entire red peppers definitely adds another colourful and attractive layer to this dish. Another summer's delight : "The Cold Song", strawberry, tomato and peppers gazpacho. But generally, you'll be able to find good vegetarian, vegan and raw food here with pure & high-quality products. Do try their amazing burrata which will surely please you in a soft and savoury way. They also offer snacks (speruline energy bars, vegan chocolate browny …) and intense drinks such as the dDD – delicious Deep Detox – or radical shots (Ginger, lemon or mint). 
Prices
Starters : 5 – 7e / Main : 8 – 10e / Sides : 2 – 4e / Desserts : 4-5e
When to go there
ANYTIME from 10am to 4pm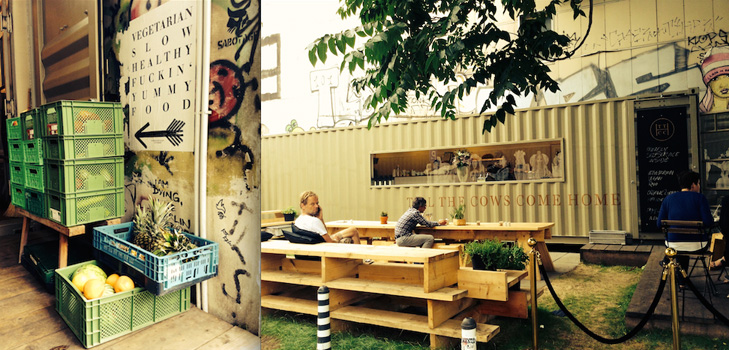 The owner: Natalie Viaux
The background of the owner is a japanese tea bar and photography. After observing the lack of vegetarian places in Mitte,  Natalie Viaux decided to open this new format of helthy/ veggy/ slow food. Something she believes to be so rare because of a lack of information and training – not only a money issue. Familiar with the diet of yoga retreats (2 oranges for breakfast, 1 banana & watermelon for lunch, rice & beans with carrot + beetroot for dinner), Natalie does believe in the vertue of what she enjoys eating and serves at Till the Cows come Home : "Yummy healthy food" 
The art
The accent is definitely put on the packaging of the food products. Studio Regular chose organic and sustainable paper for the design of the take-away bags and boxes. The interior design is made to chill inside the container or on the improvised terrasse. This mobile format makes the structure of Till the Cows come Home of universal reach and affordable. Although, it is with taste that the small inside space is organised and decorated – light wooden furniture and the two Roni Horn portraits.