Vernissage / Schering Stiftung
Thursday 28th May – 7pm until 9pm
Bringing the magic and mystery of space to the Schering Stiftung, Kerstin Ergenzinger's sonic exploration of bodies in motion is both viscerally grounding and imaginatively expansive. Warm, soothing, shimmering, and strange, Navigating Noise is poetry for the body and soul.
Schering Stiftung // Unter den Linden 32-34, 10117 Berlin
Vernissage / Galerie JKD
Friday 29th May – 7pm 
Jenny Keuter's delicate, geometric prints, paintings, and installations explore the possibilities of line in space, bending, shifting, repeating and restructuring basic pictorial material into a structure both sumptuous and stoic. Keuter's exhibition at JKD harmonizes  her work in every medium to  broaden and deepen our understanding of shape itself. 
Galerie JKD // Grunewaldstraße 15, 10823 Berlin 
Vernissage / Berlinische Galerie
Friday 29th May
A spectacular museum show is the unicorn of the art world, sleek, beautiful, awe-inspiring, and more myth than reality. Of course, every now and then dreams do come true, and with three shows focused on the divine history of contemporary art in Berlin, you're surely in for a special treat this Berlin art weekend…maybe even the sighting of a lifetime.
Berlinische Galerie // Alte Jakobstraße 124-128, 10969 Berlin
Performance / Dong Xuan Center
Saturday 30th May – 3pm until 6pm
This Saturday afternoon the conceptual heavyweights behind Kinderhooks and Caracas bring performance art to a Vietnamese import/export center in Lichtenberg. As if the lure of cheap knock-offs of every shape and size and the best pho you've had all year wasn't  enough to lure you North and East, Sung Tieu will be offering a rebranded counterfeit MP3 player which comes pre-programmed with a sound work created by Tieu in an edition of 50. 
Dong Xuan Center // Herzbergstraße 128-139, 10365 Berlin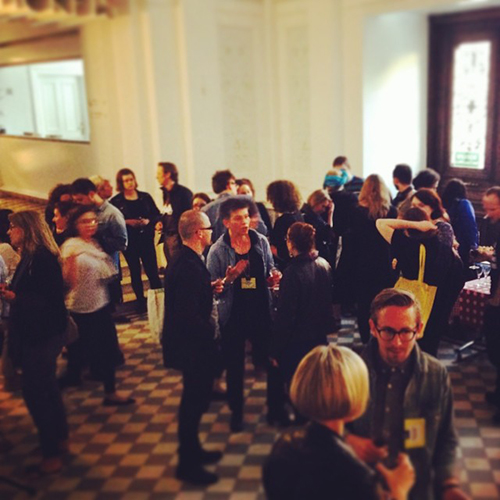 We are Museums / Conference 
Saturday 30th May Friday 29th May – 7:30pm  until 10pm
Kicking off two days of celebratory exploration at the intersection of culture and innovation, We Are Museums is hosting a workshop led by tech guru and Chief Digital Officer at the Metropolitan Museum of Art of New York. Brush up on your social media skills in true creative style and see where the hashtags take you.
Betahaus // Prinzessinnenstraße 19-20, 10969 Berlin
Text: Hannah Nelson-Teutsch