Where to go to see art in December?
We know: you are busy and maybe even overworked after a crazy year but Christmas is close and art has always had soothing effect on the soul. So we went and checked the shows at Berlin's museums to guide you to the most interesting ones. Treat yourself with some silence in the sacred halls of the arts or take your family for an After-Christmas day to the museum of your choice.
Hamburger Bahnhof // Art Book Fair
11th december 2015, 6pm-8pm / 12th & 13th december 11am-7pm
If you have been following our monthly exhibition advice, you may well want to swing by Hamburger Bahnhof for the latest exhibit of the Friedrich Christian Flick Collection "A Few Free Years. From Absalon to Zobernig". On the weekend of the 11th-13th december the Museum offers double art fun with the biggest art book fair in Europe: Opening on Friday 11th the Fair will offer an enticing variety of artists books as well as art publishers publications, giving up-and-coming contemporary artists public visibility.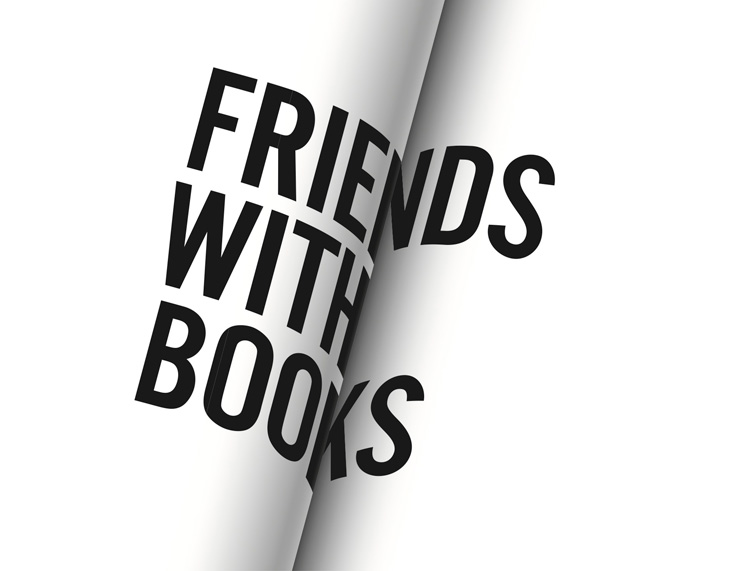 Parallel to browsing the books on offer you can delve into the lectures and public discussions organised by Friends with books boasting speakers from renowned art publishers such as frieze d/e (Susanne von Falkenhausen), Center for Contemporary Art (Willem de Rooij); the e-flux journal, as well as the artists collective Slavs and Tatars and the curators of Hamburger Bahnhof – Museum für Gegenwart. Accompanying this you can witness artists performances whose work originates from an engagement with the medium book and special installations. "I have always imagined that Paradise will be a kind of library", the installation work, was conceived by Susanne Bürner, Anita Di Bianco, Natalie Czech, Dominique Hurth, Ines Lechleitner, Joachim Schmid, Erik Steinbrecher, Jonathan Monk and Elisabeth Tonnard.
All in all a day at Hamburger Bahnhof will feed every one of the berlin art lovers senses: seeing the exhibitions, listening to the lectures and performances, reading, browsing and doing some pre-christmas art book shopping. What more could you ask for?
Hamburger Bahnhof – Museum für Gegenwart, Invalidenstr. 50-51, 10557 Berlin
Akademie der Künste / Vilém Flusser and the Arts
Exhibition from 18th November 2015 – 10th January 2016
Updating Walther Benjamins first theoretical texts about photography and the effect its invention had on our way of seeing, Vilem Flusser became one of the most influential theoretician of the 20th century, the star of media theory. He advocated a radical rethinking of the arts in face of the fact that our existence is essentially determined by technology. What distinguished him as a philosopher, writer and journalist was his anthropological way of joining the natural sciences with a new view of visual culture.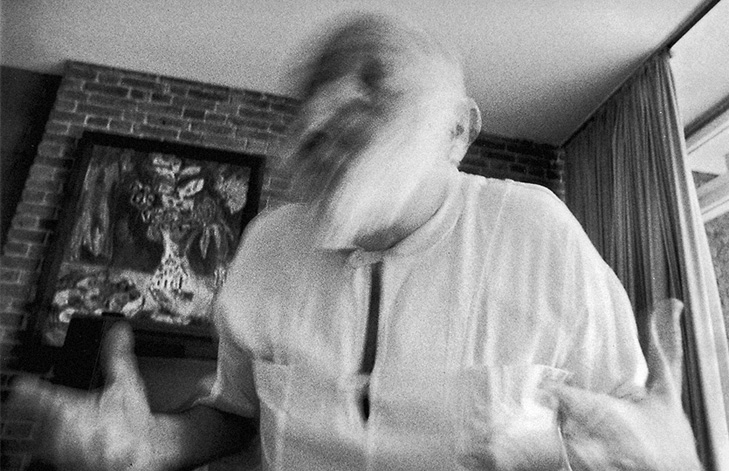 Vilém Flusser in der Akademie der Künste, Europäische Sommerakademie – Film und Medien, Berlin 1990, Foto: Peter Lilienthal, Vilém Flusser Archiv, Universität der Künste Berlin
His work is kept in the Flusser Archiv in the University of the Arts/ Universität der Künste Berlin and is being exhibited at the Akademie der Künste. The exhibition traces his eventful life, his flight from the nazis and immigration to Brazil and his theoretical works in a documentary form, which are successfully complemented by works of contemporary artists. Thereby illustrating his influence on how we judge visual culture and photography today.
Akademie der Künste, Hanseaten Weg 10, 10557 Berlin
Kupferstichkabinett Kulturforum / Albrecht Dürer & William Kentridge
Exhibition from 20th November 2015 – 6th March 2016
The Kupferstichkabinett Berlin houses some of the most valuable and beautiful prints by Germany's favourite Renaissance artist Albrecht Dürer. In an attempt to present his work in a new light, the curators have created an artistic dialog between Dürers prints and the prints of William Kentridge. The latter is a contemporary artist, shooting to fame with sociocritical films of his home in South Africa and has taken part in the document in Kassel a number of times.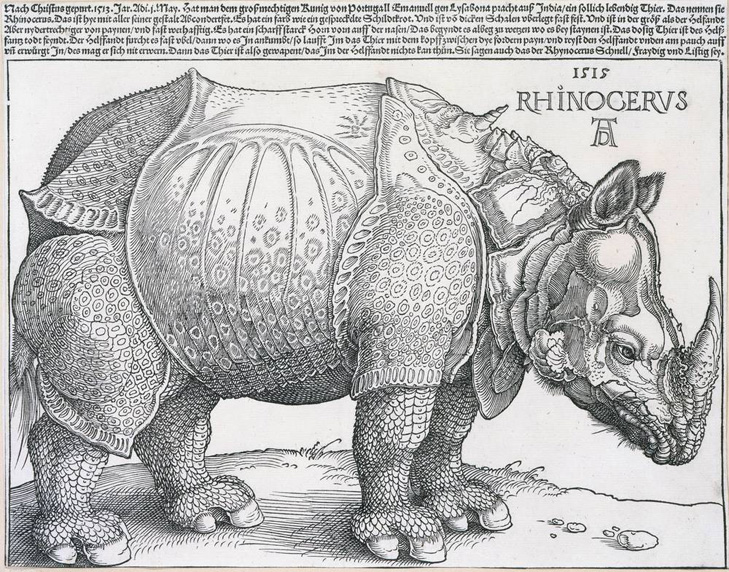 Albrecht Dürer, "Das Rhinozeros", Holzschnitt (1515), Kentridge, Blatt aus "Ubu Tells the Truth", Radierung (1996/97)
Transcending all the vast cultural and temporal differences this exhibition emphasises the artists use of the black-and-white print as a medium. The undeniable expressivity of black lines on white paper, as trivial as it may sound, is the central theme of the exhibition. Highlights you should definitely have seen and if need be take a selfie in front of are Dürers Triumphal Arch and the stereoscopic works of William Kentridge.
On Sunday 6th December there will be a guided tour for early birds: 11.30-12.30.So set your alarm, it'll be worth it!
Kupferstichkabinett im Kulturforum, Matthäikirchplatz 8, 10785 Berlin
Text: Anna Simon-Stickley