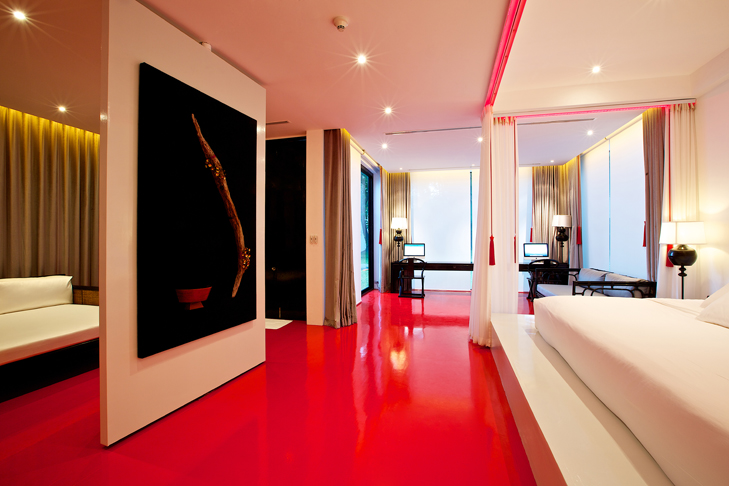 THE LIBRARY: RATES / RESERVATION / DIRECTIONS
Address
14/1 Moo 2 Bo Phut, 84320 Koh Samui Suratthani

Reservation
Please go to www.designhotels.com/the_library
free Design Hotels™ reservation number: Germany, Austria, Switzerland 00 800 37 46 83 57
Webpage
Year of Establishment / latest renovation
2010
THE HOTEL
The Library is a remix of contemporary architecture, modern sculpture, minimalist design and: books. In the BOOKMARK SUITE, that is designed by the owner, Kasemtham Sornsong, and  designer Tirawan Songsawat – you will find not only a visual but also an intellectual space. The suite holds 1.300 books on 102 m². 
THE ROOMS AT THE LIBRARY
The Library holds 13 suites and 13 studios that are filled with the ever changing sun light of Thailand. The suites are located on the ground floor whereas the studios face the sea on the first floor of the stylish cubes of the hotel.
The interior works with white and skillfully accentuated surfaces. All of them equipped with an Apple computer and an iPod Touch for your playlist.
If you are into the power of light, play around with the changing light source above the giant bed in the rooms.Or even better: watch the sun set on your terrace and meditate on the joy of life.
The suites come additionally with a Jacuzzi build in a "winter" garden.
THE CROWD
Japanese Bohème meets Russian and German gypsetters. You will get to know a community of global travellers who appreciate silence as much as vibrant energy.
ART / DESIGN / ARCHITECTURE  
The art collection of the hotel is well spread over the 6.400 square meters of the property. With eye-catching contemporary, but also traditional art work, the collection works with the cultural and nature origins of Thailand. Explore the pieces made of wood and steel. One of the design highlights is the brilliant ruby ​​pool, set in a wooden terrace with beach view.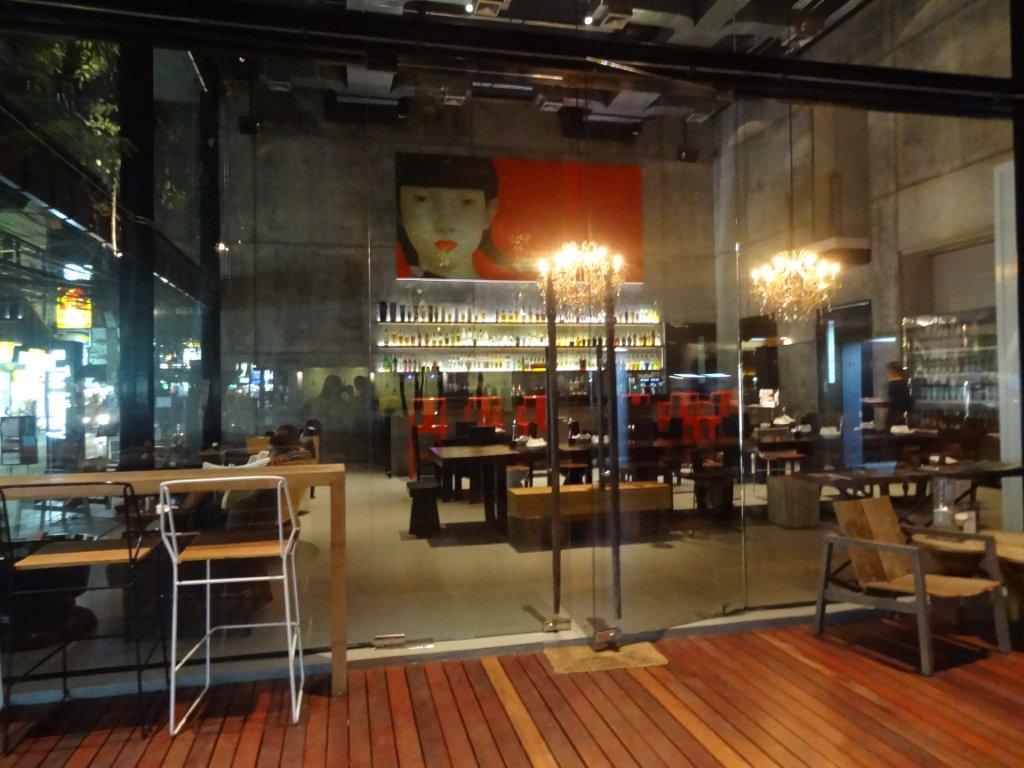 FOOD & DRINKS
On the beach, the restaurant "Page" will pamper you with Asian and international cuisine. Thankfully the food is not only an eye catcher but also comes in a reasonable size. The "Drink Gallery" comes in the shape of a glass cube with leafy canopy and colorful art and a spectacular interior design.
SPA & YOGA
The hotel's private beach is ideal for morning yoga and beautiful sunrises to be enjoyed by yourself as the beach is very silent at this time of the day. Those who prefer their morning sweating in the gym, just walk in the bright glass cube on the beach.
THINGS TO ENJOY
Who is as excited as I am when it comes to reading, should browse through the 1.300 books in the "Library". You will be happily find a carefully chosen selection of art, fiction and architecture books.
THE NEIGBORHOOD
The Libray is located in the center of Chaweng and right on the beach. Many shops, restaurants, pubs and bars are nearby in comfortable walking distance. The airport is a short 10 minutes ride away and to the ferry to Nathon it takes you about 45 minutes.