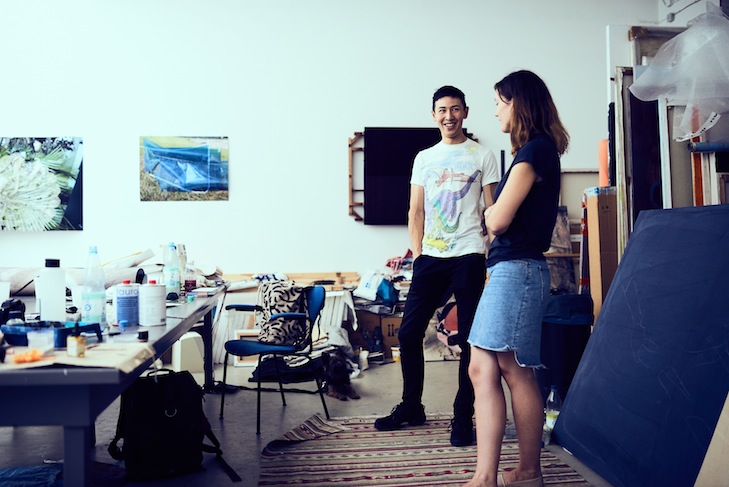 When our editor Saskia Wichert got the chance to meet Winston Chmielinski one week before his show she was impressed by how many talents one artist is able to combine. There seems to be no theme or media Winston can't keep up with, but still everything appears to be just at the right place. Fabric on a photo?
A painting sewed into another painting? Just like it never belonged somewehere else.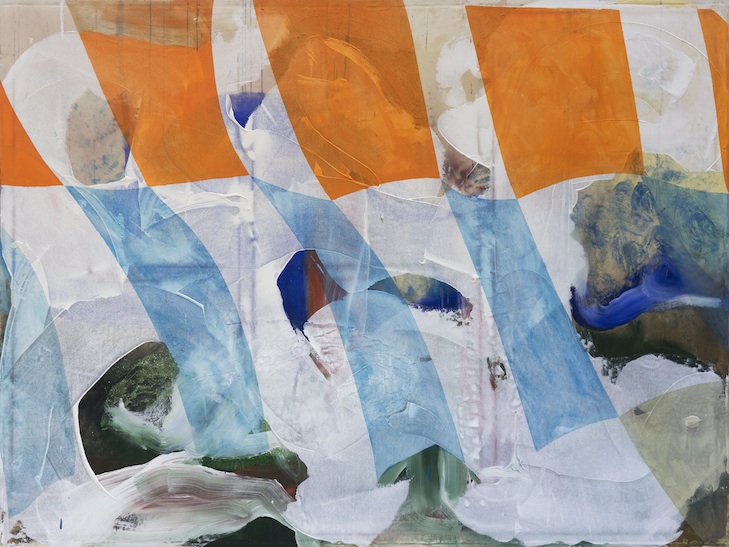 His studio reflects that openness:
There is a variety of different materials, old and new works next to each other, inspirational photos, colors, a sewing machine, but without a touch of chaos. There is a wrapped painting in the corner, he just got back after an airline appeared to have lost it forever. How does he work here – loud music, complete silence? He is listening to podcasts. Like a lot. With light coming from the roof windows and the beautiful surrounding of one of that charming brick buildings in Kreuzberg, we'd all love to work or live in.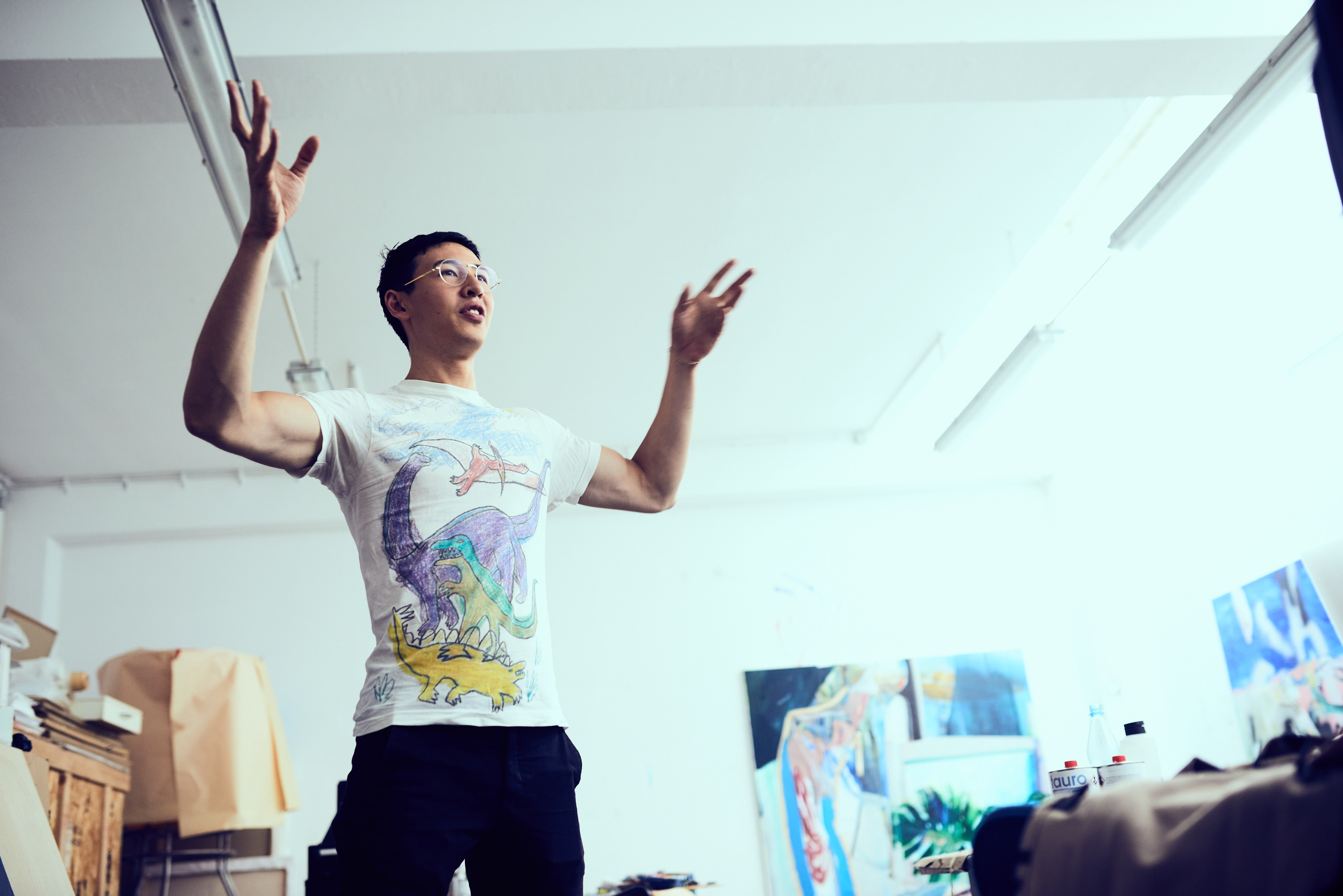 But if you listen close enough, the works whisper.
Winston is a very eloquent person to talk to. He talks about his family and that he is getting to the point of figuring out his parents as humans, something that is also part of a video work that will be presented at "How to Let Go". Asking him if he is able to let his works go, he answers there is always a point where you have a certain distance to them, but it takes a few years. With still being at a very young age (28), it is remarkable, how reflected and at the same time open-minded and curious the artist is. Being so free and intiutive, we are truly eager, where his way will lead to – for now we are spying his steps at Magic Beans. Here we go with a short Q & A, before we all go to see the exhibition:
This is your first solo show for Magic Beans gallery – was it hard for you to pick the art works for it?
I cut up most of my previous work to use as raw material… So there wasn't really much to choose from!
Where do you get your inspiration from? 
Quiet things. Like old books, residential streets, early mornings. Whatever hasn't been exhausted by expectations. There are a lot of images I have at my studio right now.
You use a lot of different media for your work – what kind of media would you like to work with in the future? 
I started with the violin, and i´d like to go back there – or at least return to making music again. The biggest challenge will be to work ephemerally. But that feels like the next step to me.
All works of the show are titled "How to…" – What's behind it?
It's a little bit tongue-in-cheek. There are no bullet-point manifestos here. But if you listen close enough, the works whisper.
Well, we have nothing more to add, than as soft a whisper can sound, it can bring the loudest heartbeat..
WINSTON CHMIELINSKI | HOW TO LET GO

Opening reception: Friday, September 2 // 6 – 9 PM
Exhibition: September 2 – October 2, 2016
Magic Beans, Auguststr. 86, 10117 Berlin // www.magicbeans.gallery
Photo Credit: Martin Peterdamm
Author: Saskia Wichert