A YOGA CLASS SURROUNDED BY ART
Here is what happened: with the idea in my heart to bring yoga and art in Berlin together, I was wrapping my mind around possible art spaces that could hold the vibrant energy needed for a yoga practice. One was clearly outstanding. König Galerie's art-church St. Agnes in Kreuzberg. Now this dream is reality: I happily announce a new weekly yoga class led by the founder of this magazine at König Galerie, St. Agnes. We will practice every Wednesday a 75 min strength building Vinyasa Yoga class that works on the exact alignment within your precious body and creates focus and space in your mind. The first class starts this Wednesday August 12th, 2015 at 6:45 pm sharp (18:45 Uhr) and we ask you to please come 10 min earlier.
We will practice in the main exhibition space with the incredible high ceilings. You will do your yoga surrounded by the current exhibition of the gallery's artists. Right now the space upstairs in the former church tower presents the impressive video work A LOT OF SORROW of the artist Ragnar Kjartansson and the band The National that was part of Sunday Sessions at MoMA PS1.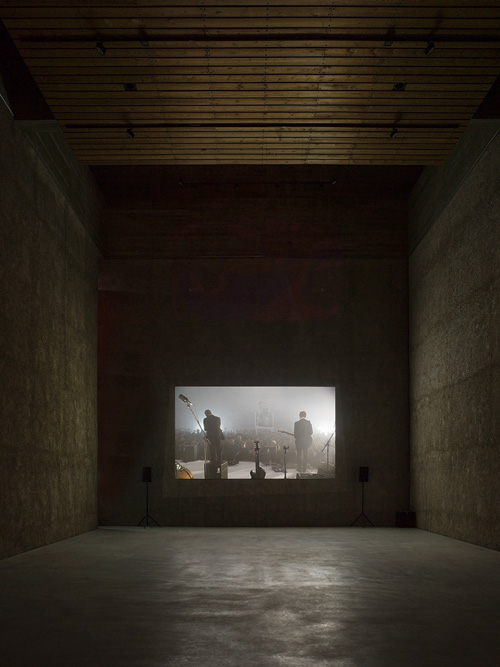 For this piece, visual artist Ragnar Kjartansson asked the band The National, whether they would like to play the song "Sorrow" in New York's MoMA PS1 as a non-stop six hours performance – and then he made a film about the whole thing. What he captured is a new, collective experience between emotion and reflection, of presence and duration – or simply a literally wonderful concert.
YOGA AT KÖNIG GALERIE, ST. AGNES – DATE / TIME / ADRESS
Date & Time: August 12th at 6:45 pm (18:45 Uhr) – Please come 5-10 min earlier as we start in time.
Class length: 75 min
Costs: 10 € – I will dedicate a part of the income to a social project in Berlin
Address: KÖNIG GALERIE, St. Agnes / Alexandrinnenstrasse 118-121 / 10969 Berlin
Yoga mats: please bring your mat – if you don`t have one, we do have 10 mats for you – first come first serve
Please register here at the facebook event so we have an overview of how many of you will join us.
Happy to practice with you!
ABOUT ST. AGNES
With the official opening of the former church St. Agnes Johann König set an example in the dimensions of how art can be presented. Together with the architect Arno Brandlhuber and Riegler Riewe Architects the main church room including the high tower with the concrete block on top was carefully crafted into a gallery space that now spreads over the size of 800 square meters. At this year's Gallery Weekend the space officially opened with an impressive show of Katharina Grosse's latest works that were tailored to the enormous height of the walls in the tower.
Currently on show at KÖNIG GALERIE, St. Agnes:  RAGNAR KJARTANSSON & THE NATIONAL / A LOT OF SORROW
Go and see it till August 23rd, 2015 // Tue – Sun 11 am till 6 pm
ABOUT EVA KACZOR YOGA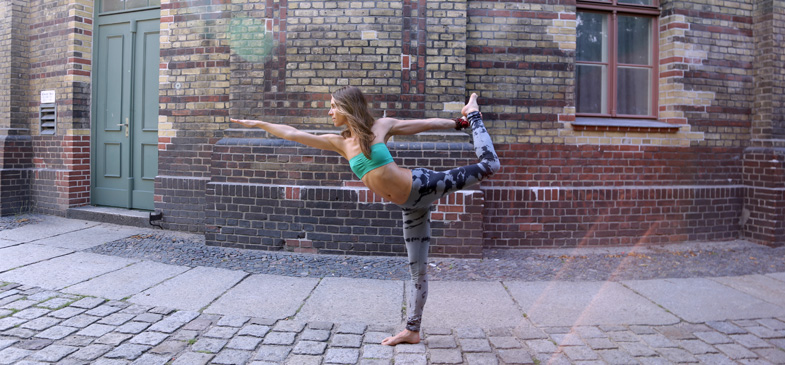 Eva Kaczor is a yoga teacher by heart and the founder of www.artberlin.de. She is practicing yoga since ten years, did her first teacher training 2012 in NYC at laughing lotus and since that teaches daily. She owns a degree as a Vinyasa as well as a Yin Yoga teacher and is highly skilled in the principles of anatomy in movement through trainings in Spiraldynamik and Yoga Therapy.
Eva teaches a powerful Yoga Flow that she studied in NYC, Bali, Berlin and Mexico. It works with dynamic movements as well as strength building elements, precise anatomical alignment and ancient breathing techniques from the Yogis in the Himalayas. If you like to know more, follow her on her EVA KACZOR YOGA facebook page.