WE MEET YU-CHENG CHOU AT KÜNSTLERHAUS BETHANIEN
When we meet Chou Yu-Cheng (born 1976) in his artist-in-residence studio at Künstlerhaus Bethanien, he radiates a very pleasant and humble appearance. And he is about to open his newest exhibition with the stunning title "chemical gilding, keep calm, galvanise, pray, gradient, ashes, manifestation, unequal, dissatisfaction, capitalise, incense burner, survival, agitation, hit, day light" this Thursday November 19th, 2015 at 7 pm.
It is a pleasure to talk to him and listen to his fine understanding of this world. It is this quietness that is the most powerful in his sculptures, paintings, digital media, literature and theater pieces that he creates in an impressive number and quality. Subtle but never small, right in the face but never offensive and always highly aesthetic is how he constructs his artworks.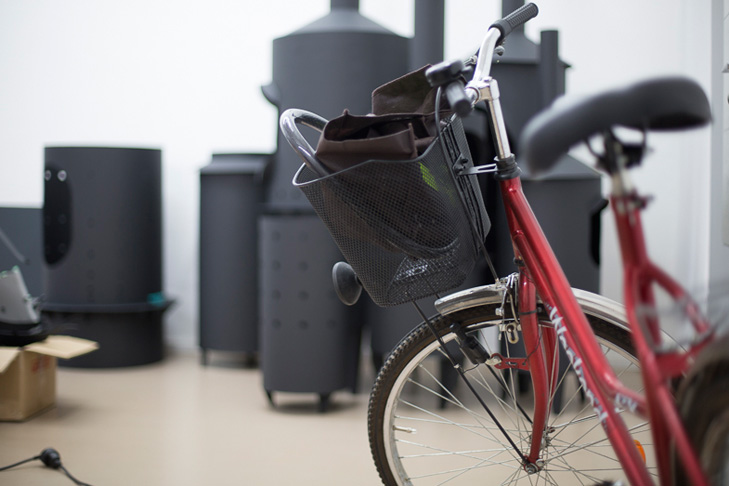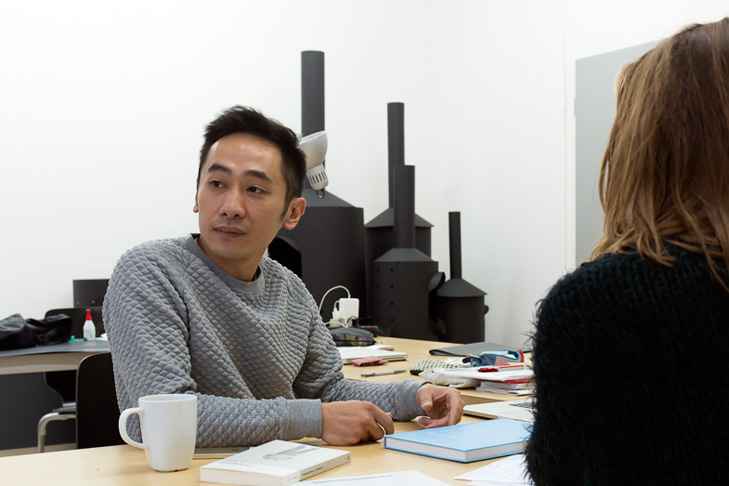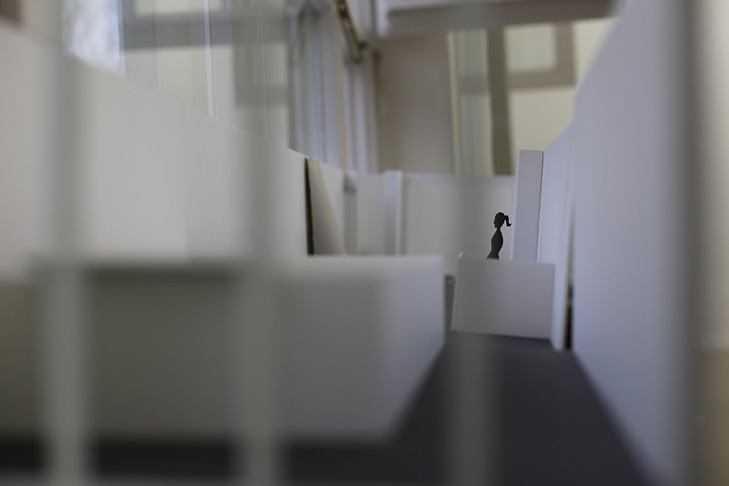 Chou is well known for his skills in form and aesthetics that build the foundation for his unique formal language expressed in print, installation, and digital media. The change in the perception of art as well as the transformation of art institutions in his homeland Taiwan are two of the artist's main topics and he rarely leaves it only in the space of a museum or a gallery.
In 2011, Chou Yu-Cheng surprised the audiance with his exhibition "TOA Lighting" in Taiwan's Hong-Gah Museum. Visitors were confronted with bare walls carrying not a single artwork in the huge space. Only at the ceiling a number of 120-centimeter-long plain fluorescent tubes gathered in squares. "TOA Lighting" challenged not only the inertia of the visual form, but also the communications and themes in the traditional art of people's imaginations.
In 2010, Chou Yu-Cheng began discussing artworks themselves. His question: Could they be assigned a new meaning, and offer something back to society? In collaboration with the "Taishin Bank Foundation for Arts and Culture" he created the project "Taken from society / Give back to society". Chou designed a symbol that echoed the Taishin company logo and used it to make 200 limited edition posters priced at RMB 282 each. He also worked with the foundation to suggest a way for staff at Taishin Tower to purchase and collect them. In addition he wrote ten letters to Taishin staff in an effort to remind them of the foundation's social responsibilities and donated all the profits to the foundation.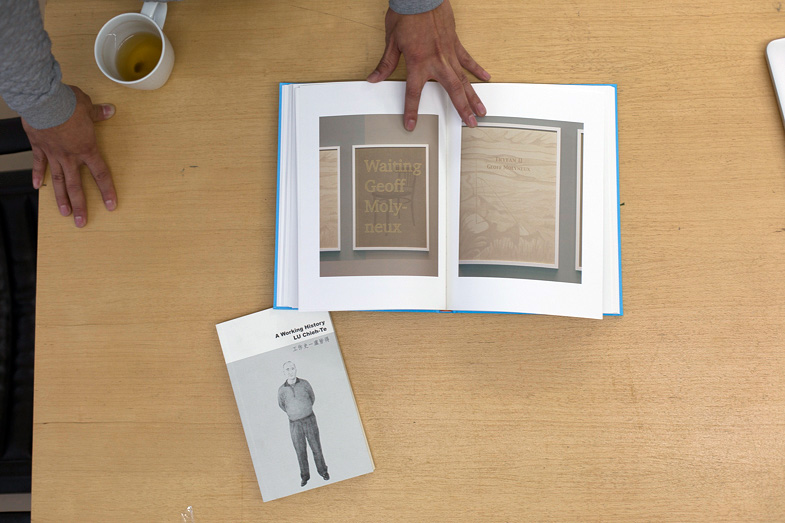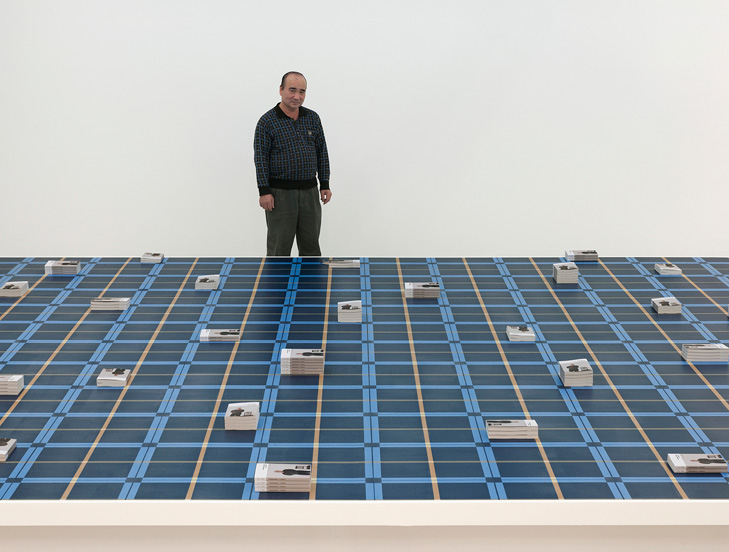 In 2012, Chou Yu-Cheng started his well bespoke "Working History" in which he revealed Taiwan's former socio-economic situations. The impulse for the project was given through his own father who with 45 years lost his job. In "Working History" Chou used a very unique approach: The artist employed a near sixty-year-old temporary worker through a newspaper advertisement and appointed an anonymous text worker simultaneously to collaborate in the project. After gradually earning the temporary worker's trust, the three finally began their interview work together. What they created was a simplistic and realistic documentary of the temporary worker's entire working history, setting off with agricultural work in Southern Taiwan, enduring business failure, emigrating to work in the Mainland, gambling, turning to alcoholism, all the way to his current short-term work life…
In a second stage the artist employed the temporary worker as a security guard in the exhibition that consisted therefore not only of the publication "Working History" but also of the physical presence of those involved.
In our interview with Yu-Cheng Chou at Künstlerhaus Bethanien during his artist-in-residency stay that will last till December 2015, the artist shares with us that there might be a third stage of "Working History" as he and the temporary worker have been invited to continue the project next summer in Australia.
INTERVIEW WITH THE ARTIST
Yu-Cheng, can you share with us the intention behind your art?
The intangible point of my work comes from dissatisfaction and disappointment of my own life's reflection. I express it through manipulation of the working process, and I call it  'design trick'.
If you wouldn't had become an artist, what would you be instead?
When I was 20 years old, I wanted to become a visual designer but I knew that this would be only interesting for me until I would turn 35 or so. So for later I was planning to work as a cross-design strategist.
Do you believe that art can change the world?
I don't believe that art can change the world. And I also don't aim to change or influence it within my works. All I can bring is a new logic idea to how and what we perceive.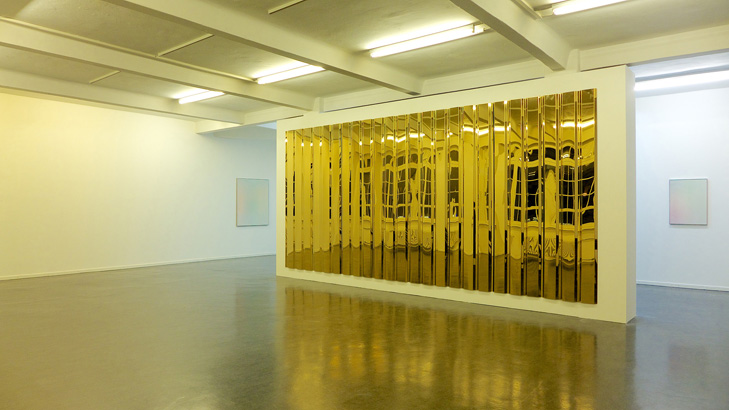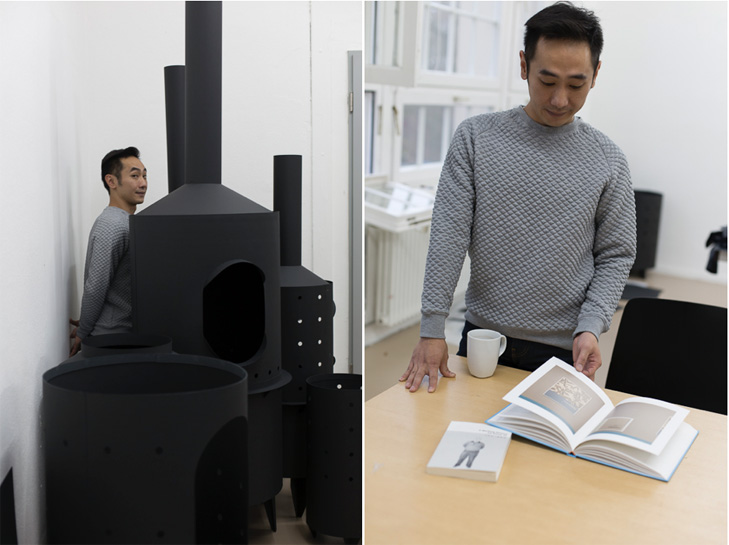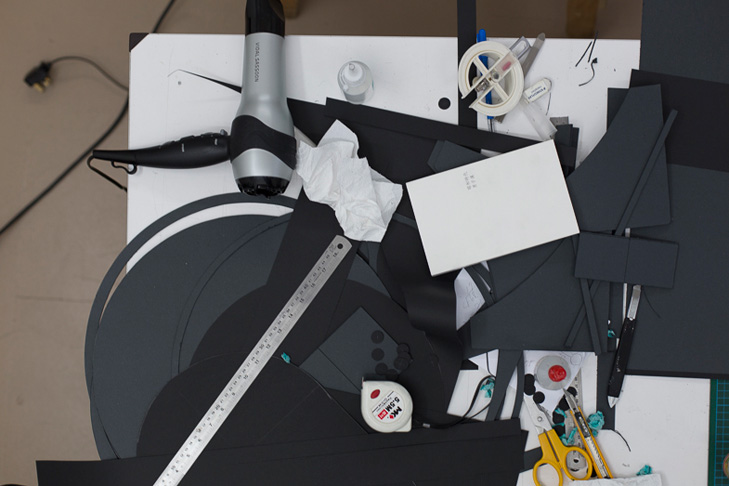 What is the main idea behind your solo show at Künstlerhaus Bethanien?
I will show two of my important past works, and one new piece that I created during my artist-in-residency but had already in mind for a long time. The longer than usual title, 'chemical gilding, keep calm, galvanise, pray, gradient, ashes, manifestation, unequal, dissatisfaction, capitalise, incense burner, survival, agitation, hit, day light.' is based on three continuously cycling psychological conditions faced by individuals in social settings: agitation, pray, and keep calm. With some of the tangible elements in the title selectively presented, including galvanise, incense burner, and gradient, associations are extended for the other words in the title that are not visibly shown on site.
Did Berlin influence your work? In which way?
The city did not influence my current work directly, but I saw some great exhibitions that made me reflect about some new possibilities. Among them was the video piece "Sorrow" at König Galerie, St Agnes. In Taiwan I usually don't go so often to exhibitions as I don't want to be influenced so much, but here in Berlin I really enjoyed it.
Can you share with us your three favorite places in Berlin?
Spreewald, Insel der Jugend and Bio Company.
Is there any dream open that you want to see happening in your life?
I dream to live in Berlin for a couple years.
EXHIBITION AT KÜNSTLERHAUS BETHANIEN
"chemical gilding, keep calm, galvanise, pray, gradient, ashes, manifestation, unequal, dissatisfaction, capitalise, incense burner, survival, agitation, hit, day light"
Opening: November 19th, 2015, 7 pm
Exhibition: November 20th 2015 till December 13th 2015.
Address: Künstlerhaus Bethanien / Kottbusser Straße 10, 10999 Berlin
Please find the details on Künstlerhaus Bethanien
ARTIST PROFILE: Yu-Cheng Chou
HIS MEDIA
Chou Yu-Cheng works with sculpture, painting, digital media, literature and theater.
SHORT BIOGRAPHY
Chou Yu-Cheng was born 1976 in Taipei where he currently lives and works. His studies in Paris led him to degrees at l'Ecole Nationale Supérieure des Beaux-arts de Paris, l'Ecole Nationale Supérieure des Arts Décoratifs, Paris as well as in the research program – La Seine, at l'Ecole Nationale Supérieure des Beaux-arts de Paris. Chou Yu-Cheng work is exhibited in numerous solo and group shows in museums and galleries around the world. Among them Rainbow Paint, Kuandu Museum, Taipei; Representa.tiff, Galerie ColletPark, Paris, Museum of Contemporary Art Denver, Colorado. In 2011 Chou recieved The Taishin Annual Visual Art Award, Taiwan. Right now (November 2015) he is part of the artist-in-residence-program at Künstlerhaus Bethanien in Berlin.
SHOWS & EXHIBITIONS (selection)
Recent solo shows include Museum of Contemporary Art Denver, Colorado; Gallerie ColletPark, Paris; Taipei Fine Art Museum, Taipei; Kaohsiung Fine Art Museum of Fine Arts, Kaohsiung.
Group exhibitions include in Taipei Biennial 2012, Taipei Fine Art Museum; Asian Art Biennial, National Taiwan Museum of Fine Arts; Queens International 2013, Queens Museum; The Great Ephemeral, The New Museum. Chou received The Taishin 2011 Annual Visual Art Award and Grand Prize of Taipei Art Award 2012, Taiwan
CONTACT THE ARTIST
Yu-Cheng Chou has a wonderful webpage Yu Cheng Chou
Fotos für ARTberlin: Rafael Mathes