We met Zahra Rashid (born 1987 in Teheran, Iran) during the very last days of her artist in residency at Künstlerhaus Bethanien closing with her first solo exhibition 'Between Pages' – a point of transition in her life. What is happening next? Will there be another artist in residency program? Or a gallery for representation? Questions over questions, but instead of being stressed, all you can feel from her side is positive energy. It is not often to have the pleasure to meet such a humble soul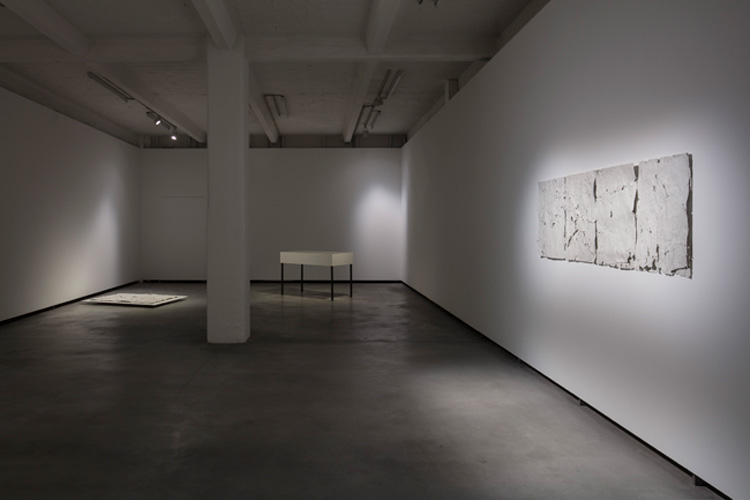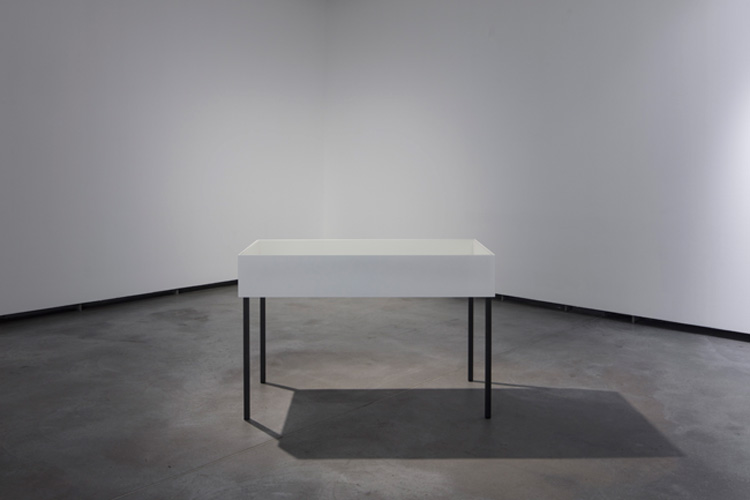 I am so thankful for the year I could spend at Künstlerhaus Bethanien, exhibiting was not anything I was confident about but being able to show my works was such an important tool in the development of my practice.
Zahra is at a very young stage of her career. She studied Visual Communication at Teheran University of Art (BA) as well as Medium and Material Based Art at Oslo National Academy of the Arts (MFA). Being part in the International Studio Program is her most important activity since her graduation. Her primary medium of representation is drawing, an activity she finds highly meditative.  Hours and hours, she spends on perceiving her environment and bringing it back to life on paper. "A nice desk, nice place and nice view where I can see the city, life and just observe things happening around me. That is all I need!". Drawing a piece of paper on another piece of paper was the beginning to her first solo exhibition today. "I didn't have a concept in my head when I started working. It's not like I wanted to make any kind of show, it all just evolved in the process, one decision led to another and at one point my decision-making process began to become more conscious leading into one direction". With the years, reproduction and techniques of duplication evolved to be an important topic in her works, which she is now elaborating with 'Between Pages'.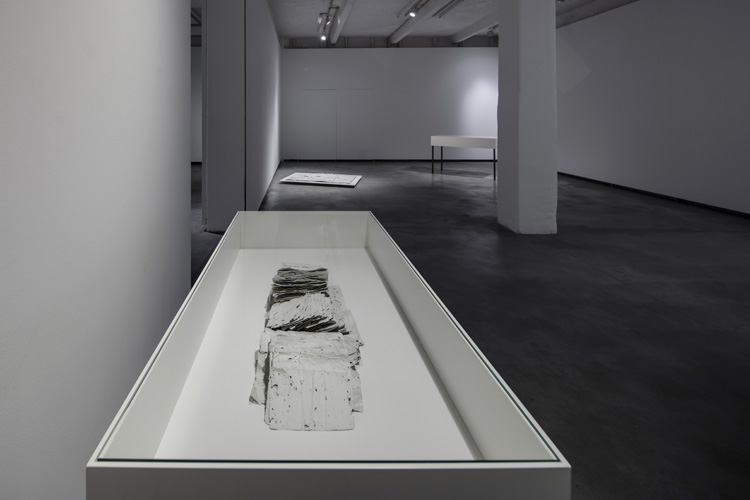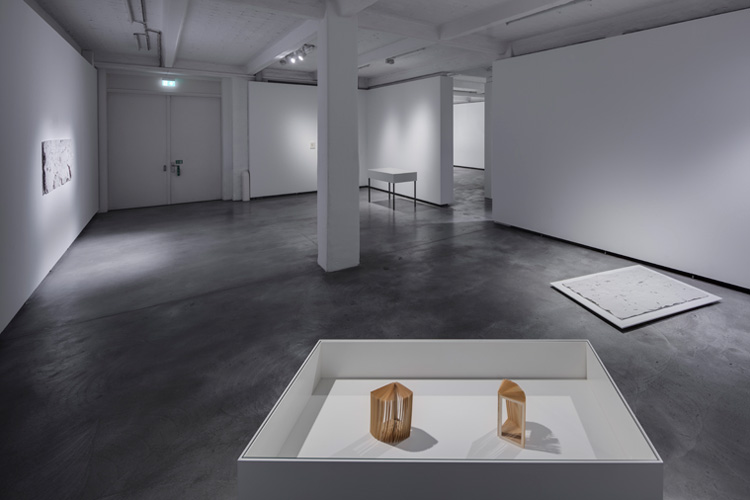 INTERVIEW WITH ZAHRA RASHID
Zahra, could you share a bit of your experiences about your time at the Künstlerhaus Bethanien?
It was an intense but amazing experience. It was the first time in my life I had a studio to myself. I am not a person who needs a lot of space, I draw a lot, but that usually involves a piece of paper and a pencil. It was nice to have a space completely committed to my work, a space where I could just let things be, let things happen by itself and come back to them later. My works are a lot about time, which also involve lots of observing and waiting, having had a space to let things come as they come was important for the evolution of my work.
Please tell us what you have been working on and what is the main idea behind 'Between Pages'
It's all following a process that started five years ago. I started a drawing project in which I began to draw a piece of paper on another piece of paper, it was a really simple idea as all I wanted to do is to draw. I looked around and thought "Oh what can I draw?" and then I found this paper scraps in my bag from old bills or waiting room numbers. It was not really a planned move to make a show or really anything out of it. It was all a process, one thing led to another. While I studied Printmaking in Oslo, I started to transfer my drawings to the duplication techniques I learned there. When I then moved to Berlin, I decided casting could be an interesting form of reproduction to experiment. Finding new ways of duplication is fascinating to me.
Is there any personal background / story involved?
There is. One reason I wanted to duplicate a piece of paper as an object and not just as a drawing or a print is because once someone gave me a piece of paper which was attached to a traumatic experience for that person. She thought I might want to draw that. That piece of paper somehow was very different than other papers I was used to draw. It was not just a random piece of paper but one with meaning. I scanned it and put it in between a book of mine. I thought I might get back to that paper later. I've been moving a lot in my life, so when one day I was looking for the ticket, I realized it must have gotten lost. It was a strange loss to me, as it was not a random object, it was something I could not replace anymore. I still had the scan, and I thought maybe I could make something out of the image I had from it. That's how I started to experiment with cast.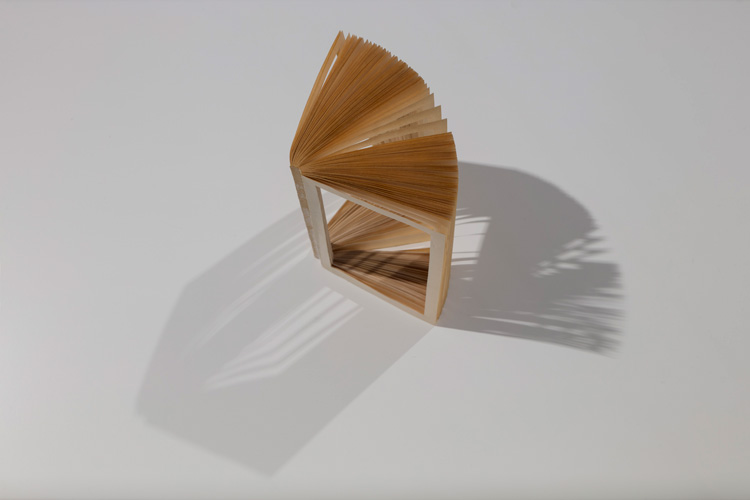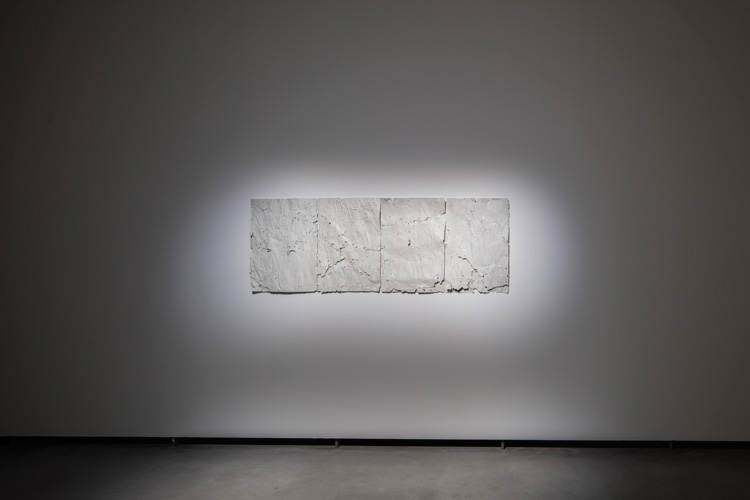 That sounds poetic. Why is paper such an important medium for you?
My main activity is drawing and I work a lot on paper. But there is more to it, a nice piece of paper is so inspiring to me. Sometimes the form can be interesting, then again the light or the shadow, or at times the information on it.  At the same time, I was at a point in my practice where I felt it was time to commit to something, to give it more potential. This commitment was very helpful for getting focused. 
Not only paper, but time also has a significance within your body of works. Why so?
I like observing time. Looking back at my drawings, I have this book where I kept the paper scraps and my depiction of it, it's funny how the material of the original scraps, which is not the best quality, started turn yellow or the information on it got unreadable but my drawing stayed the same. Basically, when I look at this book today it is not what it was in the beginning and it will not be the same one year from now. Time brings continuous change.
Is there any dream in your artistic career that you would like to see happening in your life?
That's a tough question (laughs). I hope I will be involved in more projects and activities to maintain my practice and make it sustainable. Also, I hope I will be able to exhibit more, as I found out how helpful it is for the process itself to exhibit.
How did you enjoy your time in Berlin?
I already been in Berlin few times before, so I knew my way around but it is a city I could imagine living in for longer.  Every morning in summer I went to this little café called "Corner Café" at Kottbusser Tor near the Turkish market and I just sat there with a coffee observing the surroundings and what was happening. Such a nice flow.
Interview: Domino Jahn / Photos: David Brandt für Künstlerhaus Bethanien