Kevin A. Rausch: The End were we starts 180x300cm MT Leinwand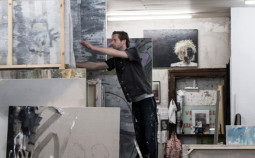 Artists to watch
Neues Talent. Kevin A. Rausch lebt in Wien und malt die Welt nach der Apokalypse für eine bessere Zukunft. Zur Berlin Art Week kommt er nach Berlin. Hinschauen!
NEU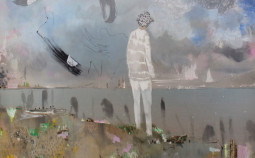 Fernab aller idealisierten Darstellungen und ästhetischen Regeln gibt Kevin Rausch als Vertreter einer neuen kompromisslosen Malerei der Gegenwartskunst bei KÖPPE CONTEMPORARY neue Impulse.
ARTberlin arbeitet mit Marken, Galerien und Unternehmen zusammen, die zu unseren Inhalten und unserer Leserschaft passen.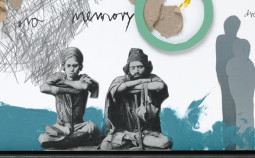 Einladung zur Yogaklasse
Einladung zur 1. ARTberlin Yogaklasse mit Führung der Künstlerin Rebecca Raue durch ihre Ausstellung in der Galerie Michael Schultz: Freitag 19.6.2015, 19 Uhr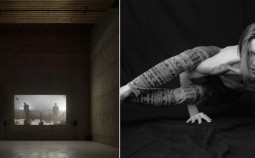 Yoga + Art
Join us at a wonderful yoga class at KÖNIG GALERIE St. Agnes this wednesday, August 12th 2015 at 6:45 pm. All yogis and art lovers welcome!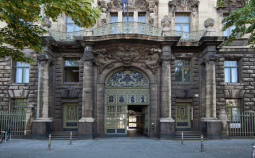 Submit your work
Open Call for emerging artists: Show your work at the 1st exhibition at The Workspace – a new beautiful co-working space in Berlin. Deadline: Sept 6th, 2015.