Crackers
This article stars five characters: Crackers itself; Cookies Cream; the delicately plated vegetarian restaurant upstairs, Cookie; the owner of the two restaurants, Markus; the company's managing director, and the grateful diner; me. This explanation is to avoid confusion between the playful names of Cookie and his restaurants.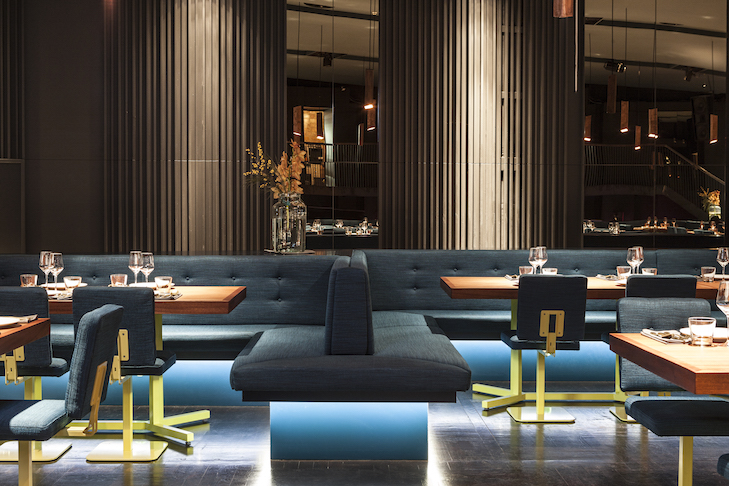 Crackers is a place where diners are made to feel comfortable. Walking past the kitchen and being greeted by chefs before entering the dining area can cause confusion amongst diners but also helps them to feel involved. It draws a diverse crowd with a lot of Berlin regulars and an international crowd. It is beautifully designed with fair values and an innovative attitude. Crackers is a place to enjoy spending time; so much so that diners lose track of time – making it a perfect place to combine good food and a nightlife atmosphere. I enjoyed a beautiful wine and dinner with a friend followed by drinks and a cheeky cigarette at the bar. The night could have developed with shots at the bar and a dance but previous arrangements turned the grateful diner into a crackers-lover craving more.
Opening Hours
Everyday 6pm - late
Address
Friedrichstrasse 158 / Unter den Linden, 10117 Berlin
Email
Webpage
Price Range
Starters from €9 - €18
Main dishes from €16 - €38
Payment methods
Amex, Visa, EC, Eurocard
What is on Crackers` innovative Menu?
Crackers' menu is not as intricate as Cookies Cream. Both are all about the quality of the products. Cookie is a vegetarian, so it was a very hard decision to sell fish and meat. Crackers' head chef knows the farmers and visits the farms personally to see how they handle everything.
Crackers' kitchen is led by head chef Stephen Hentschel. His menu is classic, timeless and exceptionally memorable due to innovative chefs working with premium products. Offered are items like fried zucchini flowers, steak tartare, pumpkin risotto, entrecôte and chocolate mousse, which are all part of the New Years Eve menu. I enjoyed a delightful (and game changing) salad featuring fennel, pecorino, chicory, and pistachios, another starter of iceberg leaves with slightly fried stilton, an aubergine burger and for dessert their New York cheesecake followed by just a bite of buttermilk rice with berry bubbles due being in an obvious state of over-indulgence, also known as impermanent bliss. Markus explained,
The concept of the kitchen at Crackers is that it's easy enough for people to understand it and therefore appreciate it.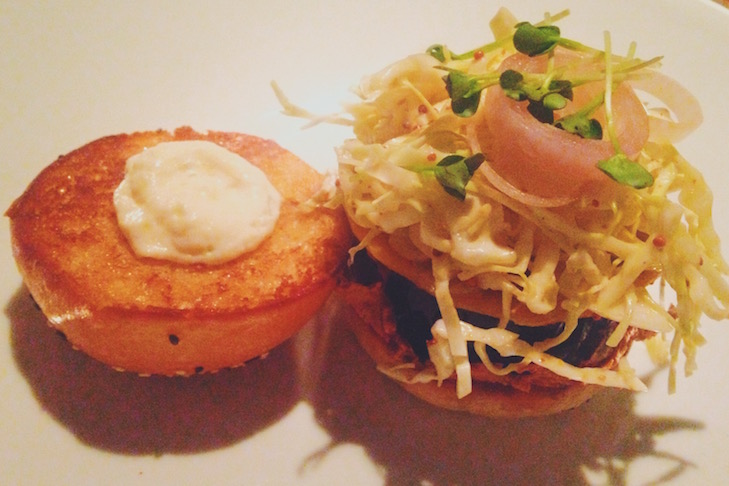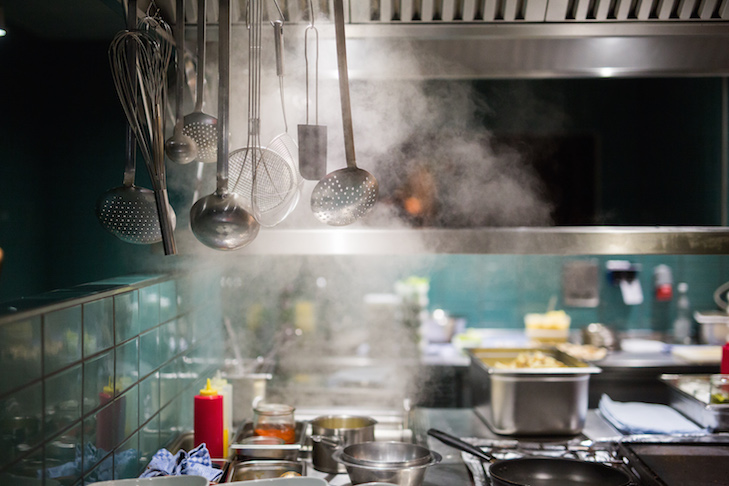 Meet the owner of Crackers: Cookie
Markus explained about Cookie that he is a person who always has new ideas and plenty of energy to follow them up. He constantly has new projects. In 1994 he opened his first bar in East Berlin and has basically opened one place per year since. The change from Cookies to Crackers was fed by natural eventuality. Cookie needed something that suited his lifestyle more and the clubbing scene was seemingly over for him.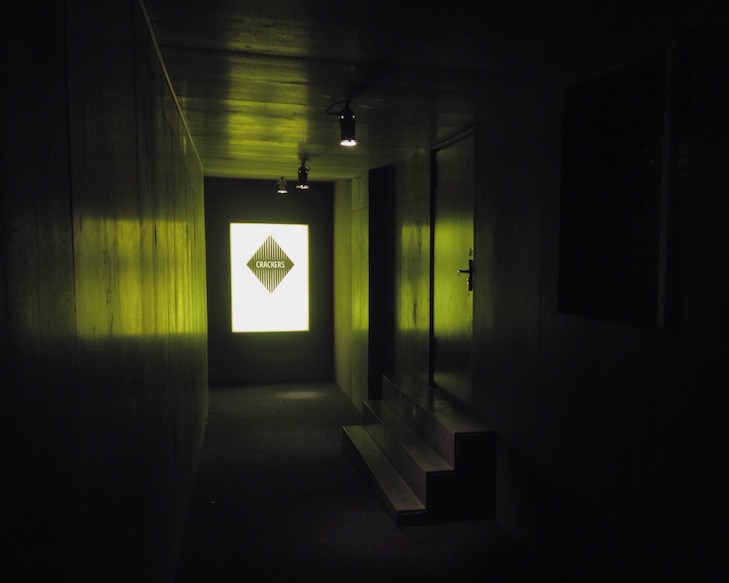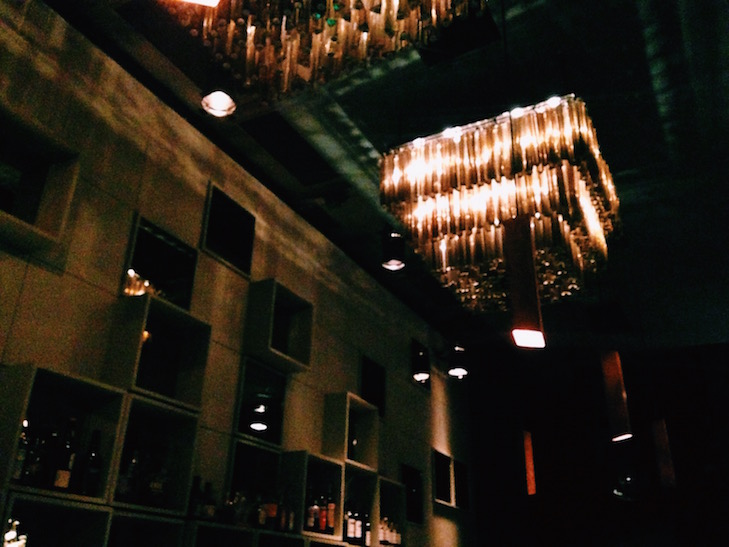 The Decor of Crackers
Crackers differs from Cookies Cream in that it doesn't have any particular controversial art hanging on the walls. I'm referring to the art upstairs in Cookies Cream that has apparently gotten them into a bit of trouble with American Express!
Crackers doesn't shock, but it does surprise and eloquently whispers its style through every thing inside; even down to the serving platters and cutlery. The design element is very important to the team at Crackers so absolutely everything is designed or chosen themselves. This ex-club remains dark, but with copper hanging lights illuminating various shades of dark green on the walls and lights spotlighting the glassware on the tables. Appropriately, the focal point is the mint green kitchen and at the other end of the room it is the wall of bottles behind the bar. Crackers is timeless.
Celebrate New Year's Eve at Crackers
The package on New Years Eve is not just about the food but it is about the experience. Markus described to me over a glass of Crémant,
Some nights it feels like having a club again. I like not looking at the watch and thinking of a new environment to move to.
Crackers a great place to not only avoid the fireworks on the streets this New Year's Eve, but it is a perfectt place to spend the entire evening. After visiting Crackers a few times I can note that each night evolves; it is completely different at 7pm, 11pm and 1am. Tastefully, the changes are gradual and appropriate. Nights transition from dinner to a bar atmosphere to a club vibe. It is a perfect place to lose track of time for the last time this year before the New Year's Eve countdown.
Written By Sheridan Butler. Photographed by Daniel Reither, Rene Riis & Sheridan Butler