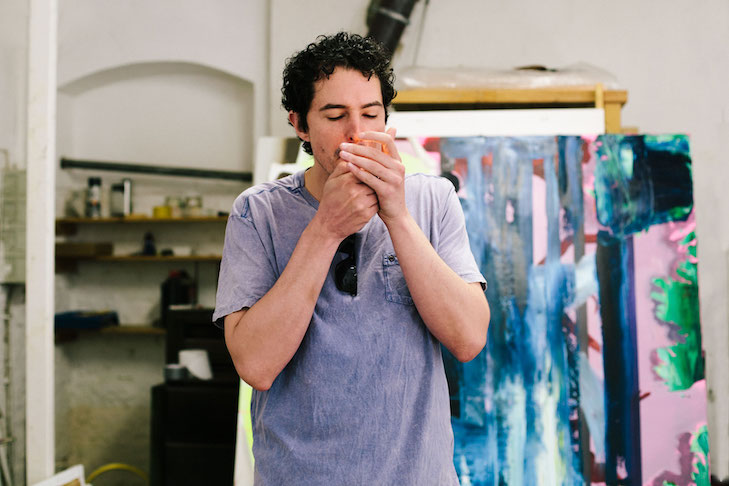 One of the first artists that caught our attention is the painter Daniel Lannes, whom we got to know 2014 in Rio de Janeiro – the city he grew up in, when we published our first features about it´s vibrant art scene and young artists. Daniel is known as one of the key figures of the new painting scene in Brazil and studied art in Rio de Janeiro and New York.
Rio de Janeiro – Four hot artists handpicked for you
His paintings show Brazilian stereotypes that are far beyond our postcard ideal and embracing and criticizing at the same time. We met Daniel in his Berlin studio located in the beautiful surrounding of Schöneberg before he will opening his first solo show in Europe later this week.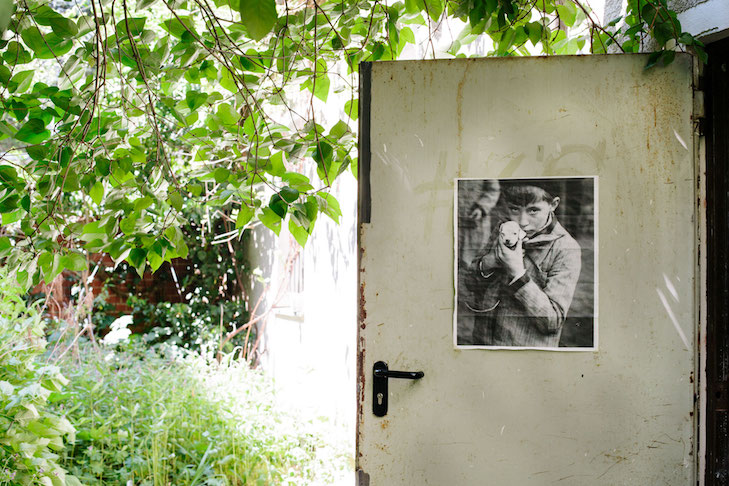 Dear Daniel, I have never been to Brazil and – just like others – have certain archetypes in my mind when I think of the country. These archetypes are part of your work. Please tell us, why they are the motives of your choice.
I've always been obsessed by the archetypes of Brazil: the palm tree, the beach, the carnival, the mulata, etc. Maybe because it is something so crystalized in people's mind – specially abroad – that makes me wanna go deep into that. Apparently it´s all very clear and known but i believe that there are several nuances in those archetypes. I try to think what people would expect to find in brazil and throughout my idealization i try to create a brigde beteween these platonic ideas and what it is really like in reality. But at the end it is never realistic, it is a delusional and perhaps romanticized view of what these images represent. Like creating a middle term between peoples's expectations and my own experience.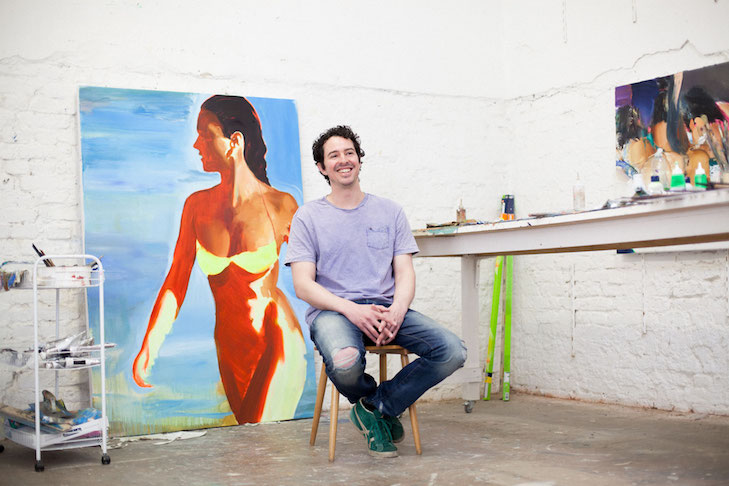 Is your work appreciation and problematization (of these archetypes) at the same time?
I believe so. Because irony is a kind of appreciation. When you ironize something you are at the same time doing a tribute to this same thing. I bring some irony to my work, some questions that i dont know how to answer.
I intend to raise more questions than to point out answers throughout the images i create.
What would you like people to take away from a visit to your exhibition at Magic Beans Gallery?
I would like them to take questions and doubts from the images they had seen. At the same time I would like them to grasp a certain atmosphere present at the images. As if they could walk along the beach and feel the smell oft he breeze. The humidity from the sea. The warmth from the sun.
What inspires your work? Are you referring to historic events or persons for example?
Everything can inspire me. From old cheesy magazines to historical documents. I usualy take references from historical moments such as images from our colony times, combined with more mundane images found in the mass media. I persued this kind of clash between the high and low culture. The good and bad taste. I can paint historical figures such as emperors, dictators, princesses, etc but at the same time i love the ordinary, the moments of spontaneity. And when these two instances meet each other then you can tell a story.
The history of Brazil is one with a lot of external influences. Would you say, apart from that, Brazil obtained its own identity?
 Absolutely. The Europeans, the Africans and the indians met all together in Brazil. Out oft hat they created something unique, a miscelaneous culture.
I believe that this ecletic combination brought strength to our culture.
If you think about the most importants movements we had – the bossa nova, the tropicalism, the neo concretism – they are all a result from some european input digested through our own empiric endeavours. This is what brazilian cultural antropophadism is all about.
Tell us about your experience working in Berlin, what do you like about the city from an artist point of view?
My experience here in Berlin has been great. The city is absolutely different from my home environment: the landscape is nothing but tropical; its an absolutely urban atmosphere. In Rio we live inside of a jungle, a concrete jungle. The nature surrounds the city.
The mountains are just besides us which gives us the impression of be living in a Gulliver land!
There is also the slums around us which creates an exchange of social hierarchy. Berlin is a flat city. We don't have the sea to guide us geographically. Also from the behaviour point of view its very different: its not a body culture such it is in Rio.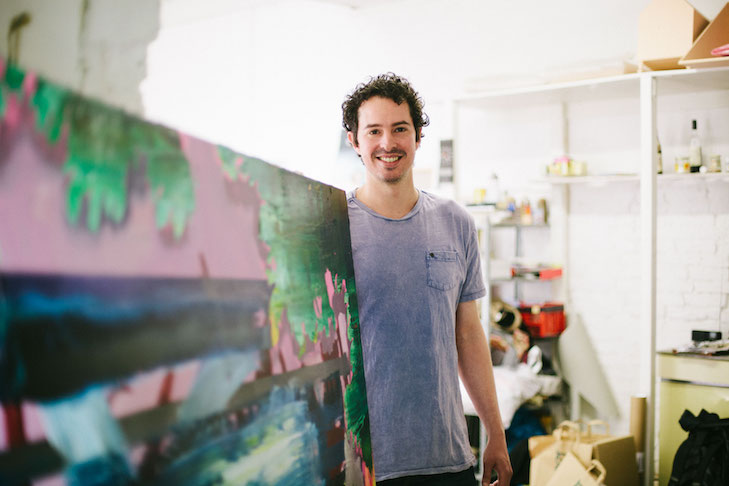 People are more hidden inside their clothes but more openminded form another point of view. Some prejudice that we face in brazil is not present here, its a more equal society economically and in terms of human rights. Other important aspect is the value that art has here. It seems to be introjected into people's life. It is a vital activity! I don't think it made me work differently. I brought my own universe inside my mind and transported it here, although i was in a total different environment!
Maybe within time some things could change but i guess i would need longer time here to see that happening.
And what´s next for you? 
I have a museum solo show coming up next year in Rio, at the Paço Imperial Museum and I'm really looking forward to doing that. Also I've been selected with other 19 artists to run for an art prize in Brazil this year. Its called premio Marcantonio Vilaça and it is the most prestigious prize for upcoming artists in Brazil, so im really happy about that!
DANIEL LANNES | A LUZ DO FOGO
Opening 2nd of June 6pm till pm
Exhibition: 2nd of June – 2nd of August, 2017
www.magicbeans.gallery
Author: Saskia Wichert
Photo credit: Kathrin Leisch & Martin Peterdamm