Pauly Saal – The Restaurant at Jüdische Mädchenschule
The Michelin winning chefs of Pauly Saal can be seen cooking through a window under a very obvious piece of art in the restaurants dining area. Pauly Saal's modern interpretation of traditional German and regional cuisine as well as the building's stunning architecture draws international guests and arty Berliners to the restaurant in Berlin Mitte. Especially during art events such as Gallery Weekend and Berlin Art Week, the beautiful restaurant and its Pauly Bar next door is packed.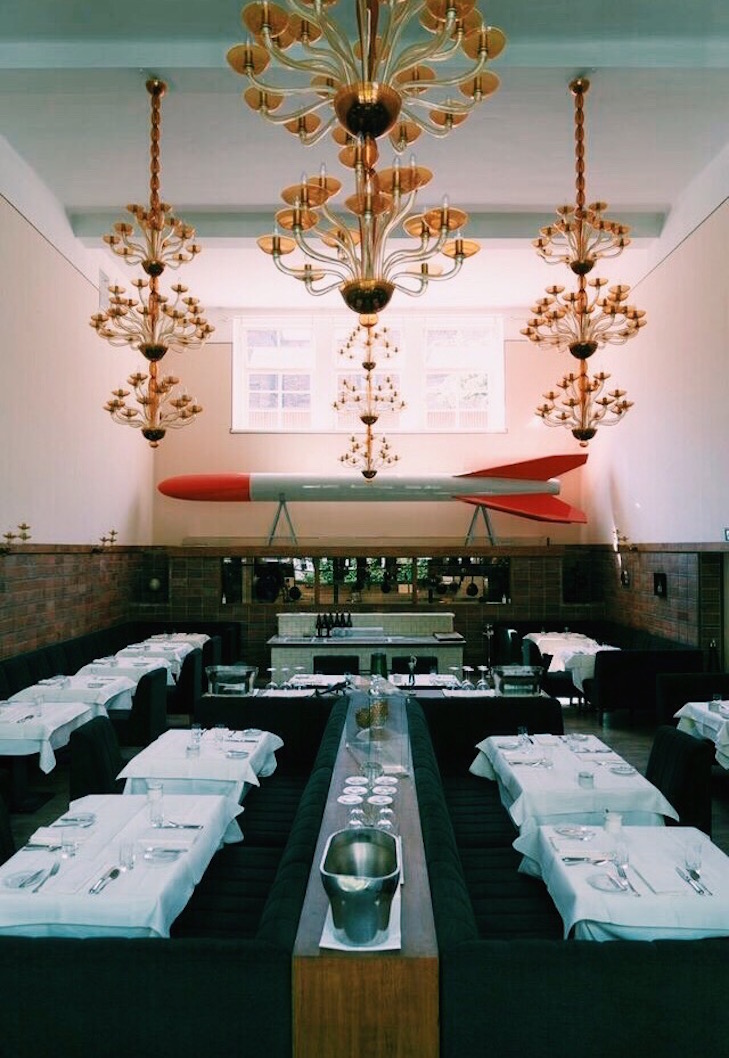 The building, a former Jewish girl's school (Jüdische Mädchenschule), was designed by Alexander Beer in a New Objectivity style and was forced to be closed in 1942. It re-opened again in 1950 but closed for a final time in 1996 and was returned to the hands of the Jewish community in 2009. Today it not only is the home of Pauly Saal and Pauly Bar but also hosts several big galleries in the upper floors as well as the cool Mogg & Melzer Deli. Journalist Thomas Lackmann quoted about the building,
This house is a time capsule that can be opened through art.
Opening Hours
Tue–Sat 12:00–14:00 & 18:00 – 21:30
Bar open Tue–Sat from 18:00–02:30
Address
Auguststraße 11–13, 10117 Berlin
Telephone
030 33006070
Email
Webpage
Price Range
€34- €89
Payment methods
Amex, Visa, EC, Eurocard
Pauly Saal's Michelin Winning Menu
The menu, implemented by new Head chef Arne Anker has an important focus on regional and local seasonal products. Light, vegetarian dishes are increasingly being offered.
I was lucky enough to meet Arne. He presented to us a few of his more casual bar dishes. He was full of enthusiasm and explained his dishes with pride. New Year's Eve he is especially excited for, as they are sourcing ingredients from very special places around Europe. He left us to enjoy his exhibited food by the bar as the beautiful bobby behind the bar poured us a recommended accompanying glass of Syrah. Our favourite was the wagyu beef with Jerusalem artichoke mousse.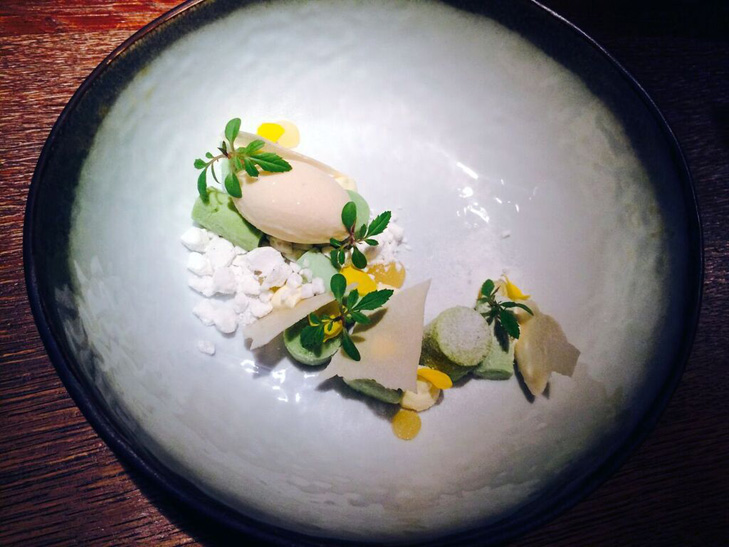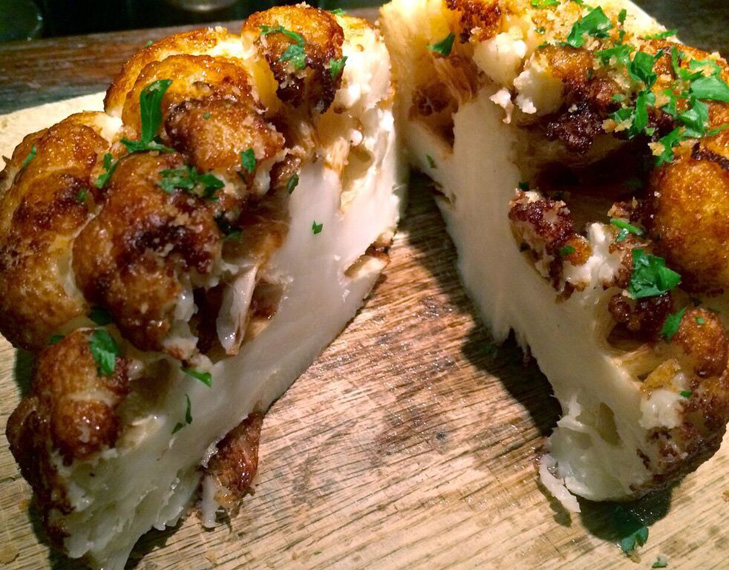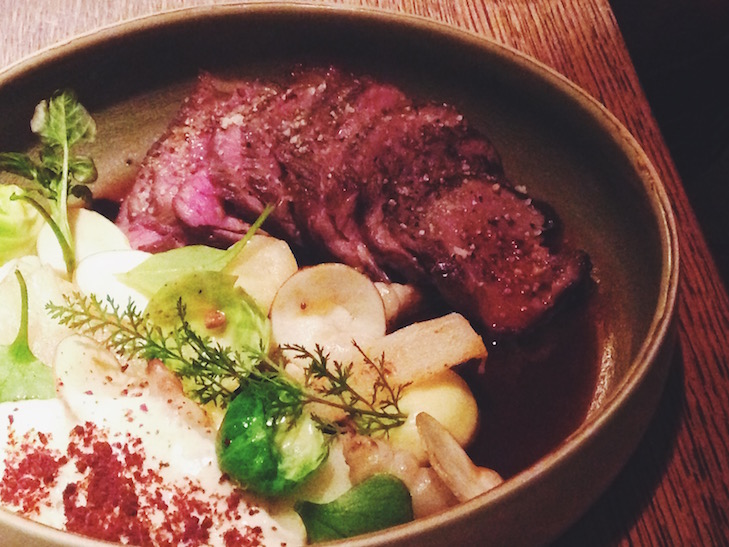 When to Visit Pauly Saal
Pauly Saal is a great place to dine and then relax in the bar with a cocktail after. Reserving at least two weeks in advance is strongly recommended during Fashion Week, the Berlinale and the Gallery Weekend. New Years Eve at Pauly Saal not only has a very innovative, exciting menu but is made even more special by a visit to the rooftop to watch the fireworks burst over that beautiful Berlin skyline.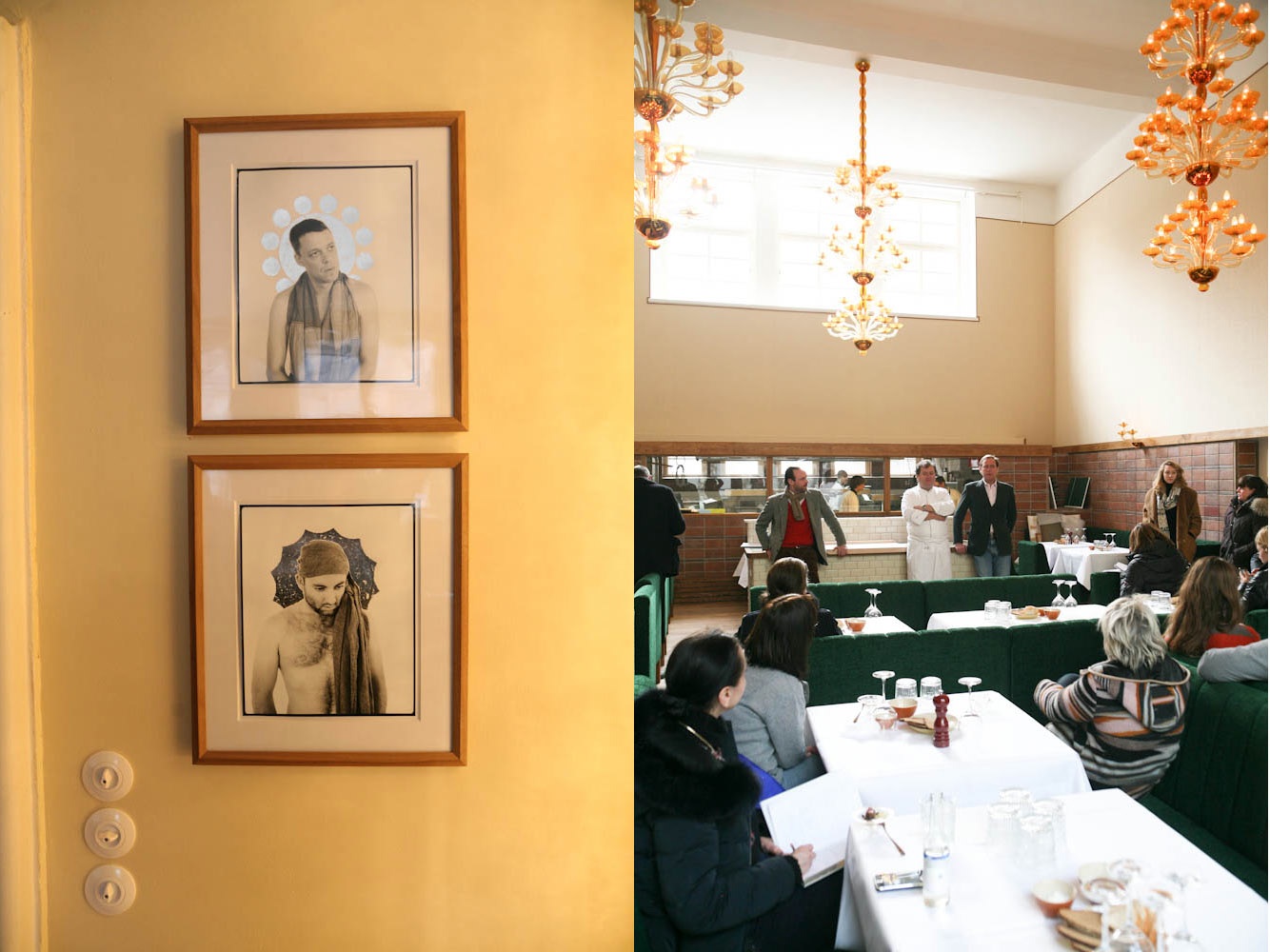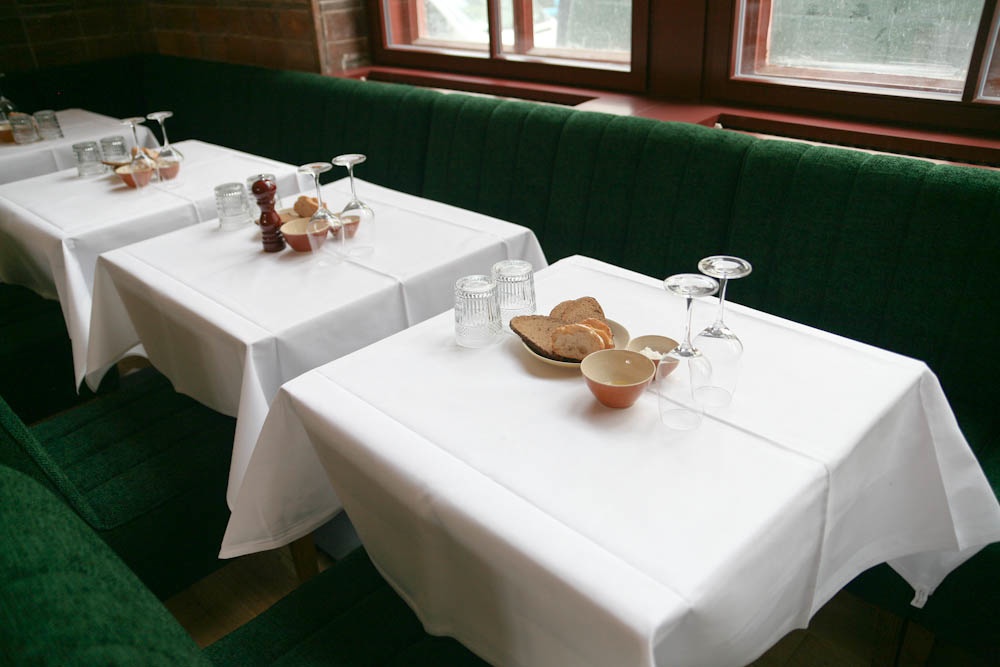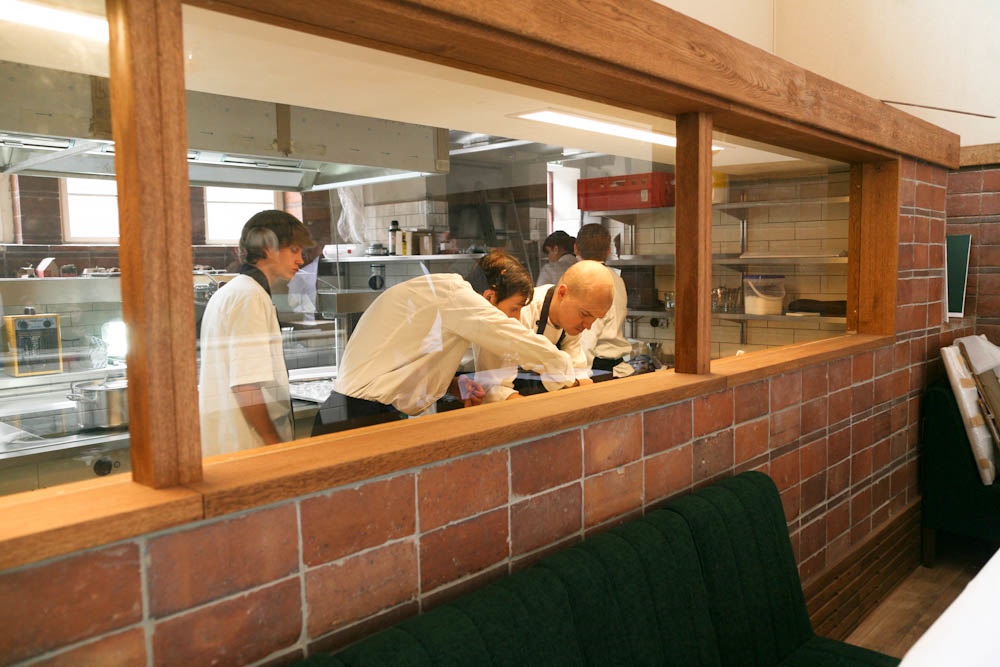 Meet The Art Loving Owner Stephan Landwehr
The owner, Stephan Landwehr, is an art lover and collector. He owns one of the most popular frame workshops in Berlin and is well known in the art scene of Berlin. He and Boris Radczun opened Grill Royale in 2007, Pauly Saal in 2012 and this year they opened Dottir.
Pauly Saal caters to not only food lovers but to art lovers, with some celebrated art featured on the walls (and furniture) of the restaurant and bar. The petite Miss Riley by Cosima von Bonin in the dining area, the two foxes by Daniel Richter and "Mirror" by Alicia Kwade are all featured in Pauly Saal. A proud Arne Anker mentioned,
People often come in to look at the art and decor but we often see those faces back again for dinner.
Written by Sheridan Butler. Photographed by Michael Schulz.
Some photographs provided by Pauly Saal.